Paris-Brest is on the menu in Book recipe, and we are going to teach you how to make this delicious recipe from scratch!
Follow along with the ???? recipes below????????????????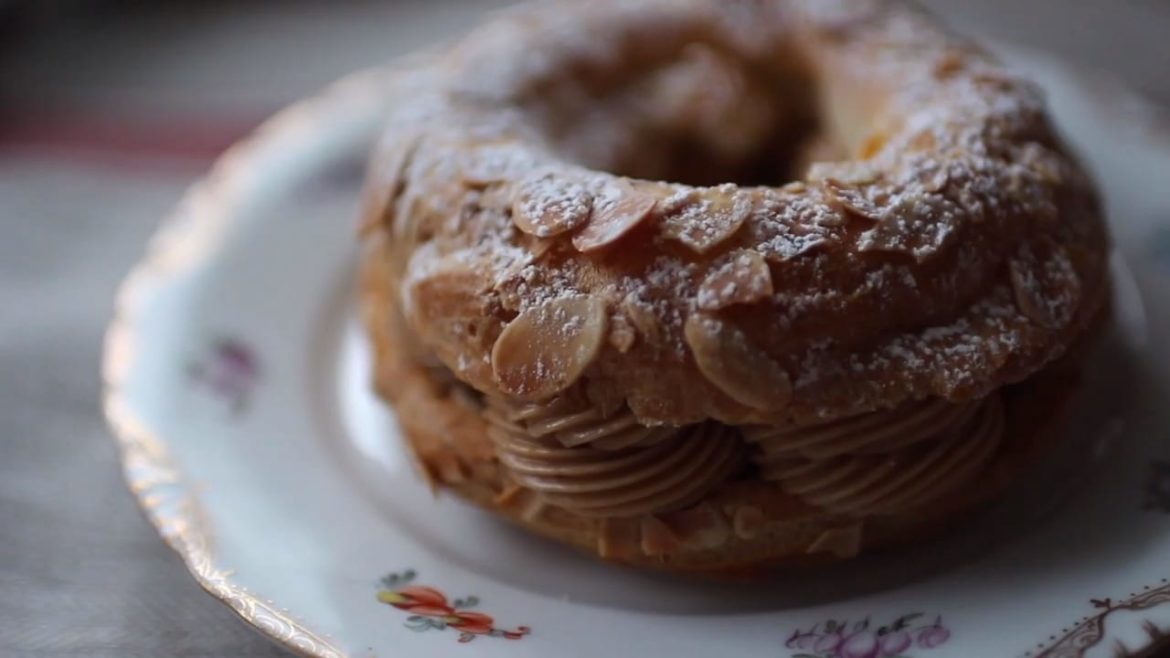 Ingredients
Choux pastry
Water 60g
Milk 60g
Butter 50g
Sugar 1/2 tsp
Salt 1/4 tsp
AP flour 70g
2 Eggs (110g) This depends on how you cook the choux. You might need more or less
Hazelnut cream
Milk 250g
1/3 Vanilla bean
Egg yolk 80g
Sugar 40g
Corn starch 20g
Unsalted butter 180g
Hazelnut praline 120g
Instructions
Choux pastry
Put water, milk, butter, sugar, salt in the pot
Once the butter is melted add flour and mix it well
Cook the dough for about 2 min
(Cooking time depends on amount)
Add eggs gradually and mix them together
(Don't put the eggs all at once)
Pipe it into a round shape and brush water on the mixture
6.Sprinkle sliced almonds
Bake at 390F for about 15min and reduce the oven to 350F bake for about 15 to 20 min
Don't open the oven when you lower the temperature.
I know you want to check but be patient! If you open the oven it might deflate.
Hazelnut cream
Simmer milk and vanilla bean together
Mix sugar, yolk, and corn starch in a bowl
Add the milk gradually into the yolk mixture
Strain the mixture and put it in the pot, cook it until it thickens
Cool it down the mixture (Room temp.)
Add soft butter and hazelnut praline
If the cream is too soft, keep it in the fridge until it sets enough to pipe
Notes
You can make 3 of Paris Brest (around 9 cm) from this recipe

Did You Make This Recipe?
Recipe video
---
Bon Appétit