Shrimp gambas are on the menu in Book recipe, and we are going to teach you how to make this delicious recipe from scratch!
Follow along with the ???? recipes below????????????????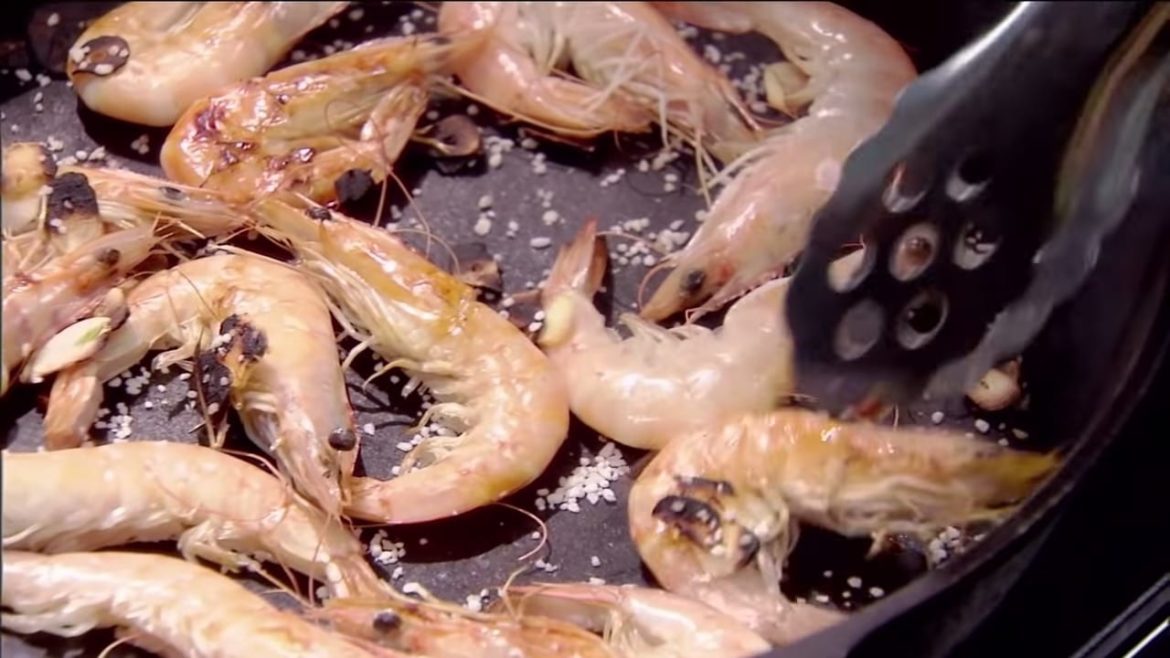 Ingredients
3 lb(s) whole, head-on shrimp or prawns
6 clove garlic, peeled
2 Tbsp coarse pickling salt
Instructions
Rinse the shrimp and pat dry. Slice the garlic (a mandolin is best) into thin slices and set aside.
Heat a large cast iron skillet over medium-high heat for 3 minutes (to let it get really hot). Sprinkle half of the salt onto pan and let heat for a minute more (you will want to turn on your exhaust fan). Sprinkle half of the garlic slices over salt and place half of the shrimp immediately on the garlic. Let the shrimp cook on one side, without moving, until pink is visible, about 3 minutes. Turn shrimp over and cook 3 minutes more. Remove shrimp and serve warm. Repeat with remaining shrimp.
To eat, remove the head and peel the shrimp. As you peel, the toasted garlic and salt will stick to your fingers and season the shrimp as you eat them.
Did You Make This Recipe?
---
Bon Appétit