Calamari in butter garlic sauce is on the menu in Book recipe, and we are going to teach you how to make this delicious recipe from scratch!
Tender calamari meat with a savory dressing of lime, dill and garlic is an exquisite taste and true pleasure. You will need just 15-20 minutes to cook such calamari. Serve hot right in a pan.
Follow along with the ???? recipes below????????????????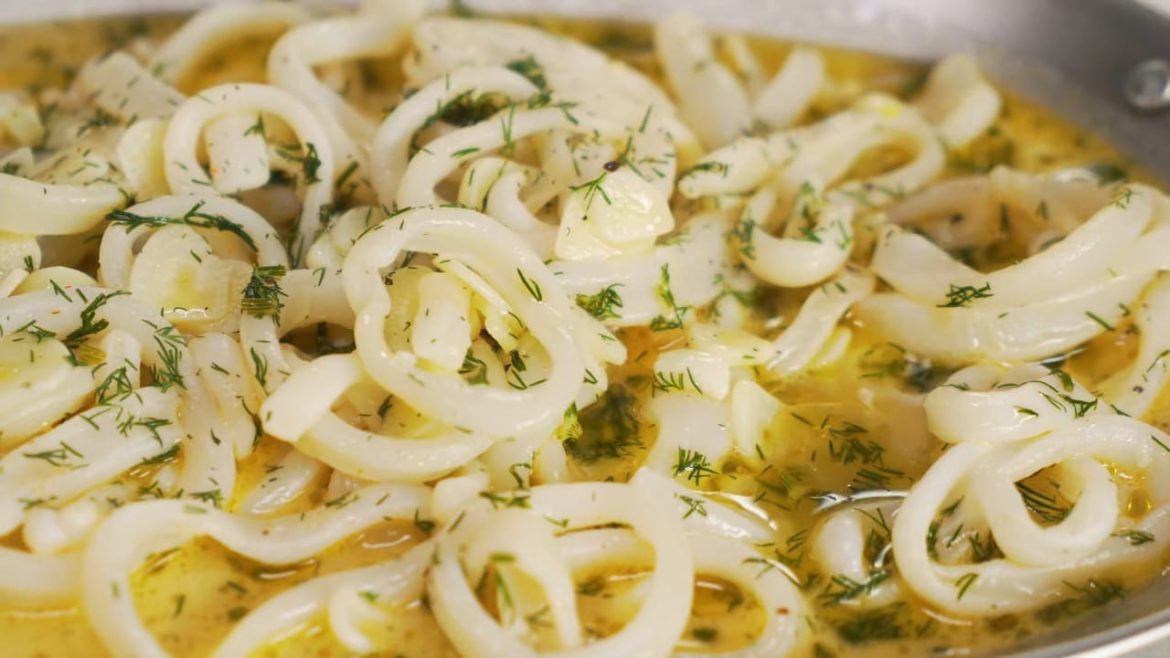 Ingredients
squid rings – 25 oz /700 g
2 limes
olive oil – ¼ cup /60 ml
butter – 2 oz /50 g
chopped up dill – 2 tbsp
garlic – 10 cloves
cayenne pepper – ¼ tsp
salt – 1 tsp
ground black pepper – ½ tsp
You will need:
Instructions
Heat the olive oil and butter in a pan, add the finely sliced garlic and fry for a minute over medium heat.
Cut the squid into rings, wash and dry with a paper towel to remove extra wet, add into the pan with the garlic and fry over medium heat for 1-2 minutes. Calamari must not be overcooked or they will be rubber.
Reduce the heat, add the limes juice, salt, cayenne and black peppers into the pan, sprinkle with the chopped up dill, switch the heat off and toss. The calamari in garlic sauce is ready. Serve the dish hot.
Did You Make This Recipe?
---
Enjoy