Champagne shrimp is on the menu in Book recipe, and we are going to teach you how to make this delicious recipe from scratch!
Follow along with the ???? recipes below????????????????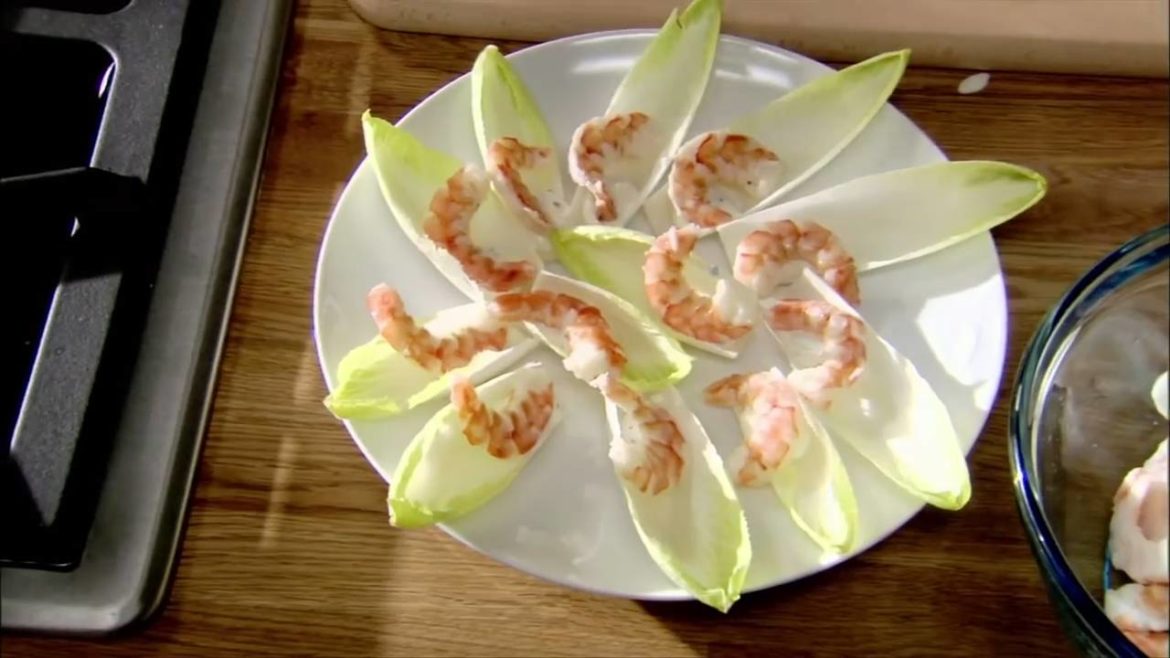 Ingredients
1 bottle champagne or sparkling wine, chilled
2 lemons, sliced
3 sprig tarragon
1 lb(s) 16/20 shrimp, shelled and de-veined
splash champagne vinegar
2 heads Belgian endive
edible flowers, for garnish
Dip
½ cup mayonnaise
1 Tbsp prepared horseradish
1 Tbsp champagne vinegar
tsp finely chopped fresh tarragon
Instructions
For shrimp, bring champagne, lemons and tarragon up to a simmer (I start with chilled champagne as the bottle will open without spilling). Add shrimp and cook, just below a simmer until pink, about 3 minutes. Remove with a slotted spoon and cool.
Remove tail from shrimp and slice shrimp in half lengthwise. Toss shrimp with a splash of champagne vinegar and chill until ready to assemble.
To assemble, separate 16 endive spears and arrange on a platter. Spoon or pipe a teaspoonful of dip at the base of each spear.
Arrange 2 shrimp halves over dip (shrimp can curl over each other). Garnish with a petal from a flower (or a single flower if small).
Dip
Stir all ingredients together and chill until ready to assemble.
Did You Make This Recipe?
---
Bon Appétit