Shrimps In Spicy Garlic Sauce are on the menu in Book recipe, and we are going to teach you how to make this delicious recipe from scratch!
There are plenty of ways of cooking fried shrimp. This recipe is one the easiest and quickest, moreover, you will need ingredients always at hand in the kitchen. The sauce formed in the cooking process coats each shrimp – it is rather delicious. So in our video recipe a distinctive Chinese way of frying shrimp that allows changing ingredients to your taste.
Follow along with the ???? recipes below????????????????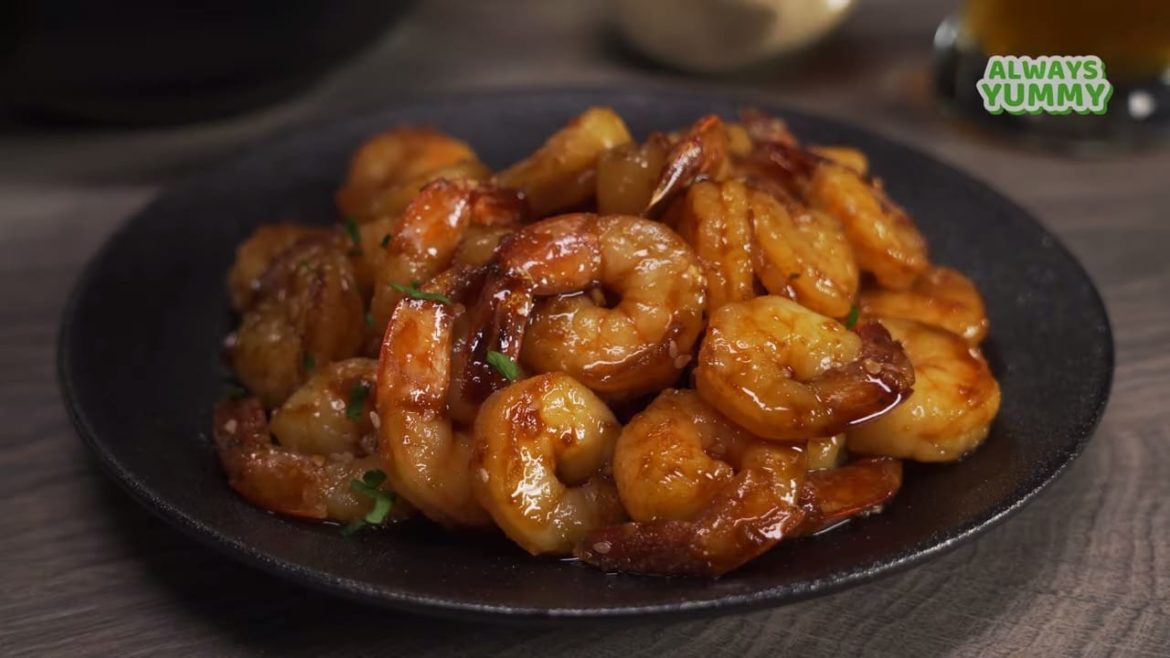 Ingredients
cooked frozen shrimp – 1 lb /400 g
garlic – 3 cloves
vegetable oil – 2 tbsp
soy sauce – ¼ cup /50 ml
rice vinegar – 1½ tbsp
sugar – 3 tbsp
dried ginger – 1½ tsp
red chili flakes – to taste
sesame seeds – 1 tsp
You will need:
Instructions
Defrost, peel and devein the shrimp, wash in cold water.
Heat a pan with the vegetable oil, lay out the shrimp, and fry stirring over high heat for 2 minutes until golden.
Add the chopped-up garlic and fry stirring for a minute.
Add the sugar, ground ginger, chili flakes to taste, rice vinegar, and soy sauce, stir well and cook for 2-3 minutes more stirring constantly until the sauce thickens.
Switch the heat off, sprinkle the fried shrimp with sesame seeds and serve to the table.
Did You Make This Recipe?
---
Enjoy