Here's a very simple and healthy green beans stew recipe my mom used to make for us as kids- it's a Syrian (hence, Middle Eastern) dish. I found a way to make it in my instant pot- quick, delicious, and no mess…and I make it almost every week for my kids.
Here's the recipe: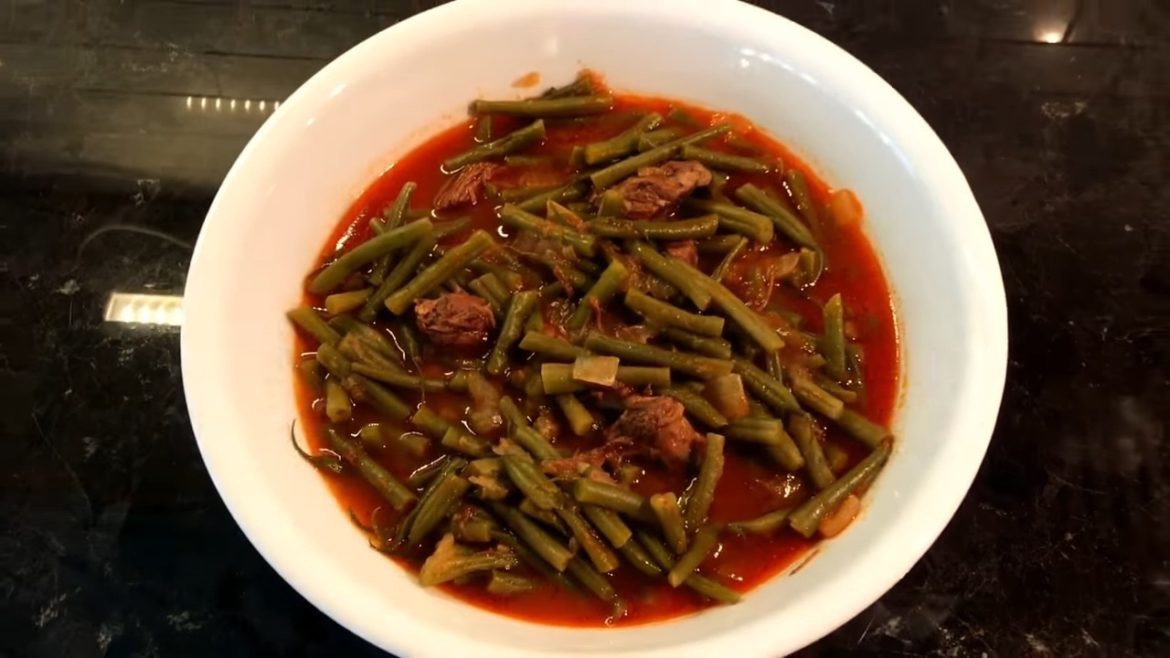 Ingredients
6oz of fresh or frozen green beans
1 large onion
6oz can of tomato paste
Vegetable oil
Pre-cooked 1/2 lb stewed beef or lamb (I also cook the meat in the IP)
Instructions
Chop the beans, chop up onion in squares
Saute onion with about 2 tbsp oil on saute setting in IP, for about 3 minutes
Add Beans and saute beans for about 3 minutes (you can add 1 tbsp more oil)
Add in tomato paste
1 tbsp salt (or salt to your liking)
Add in the precooked meat
Add in 3 cups water (can substitute water with beef broth)
Pressure cook on high for 3 minutes
Did You Make This Recipe?
---
Enjoy