Learn how to prepare healthy breakfast bars to get the day off to a good start. (the recipe is printable + preparation video)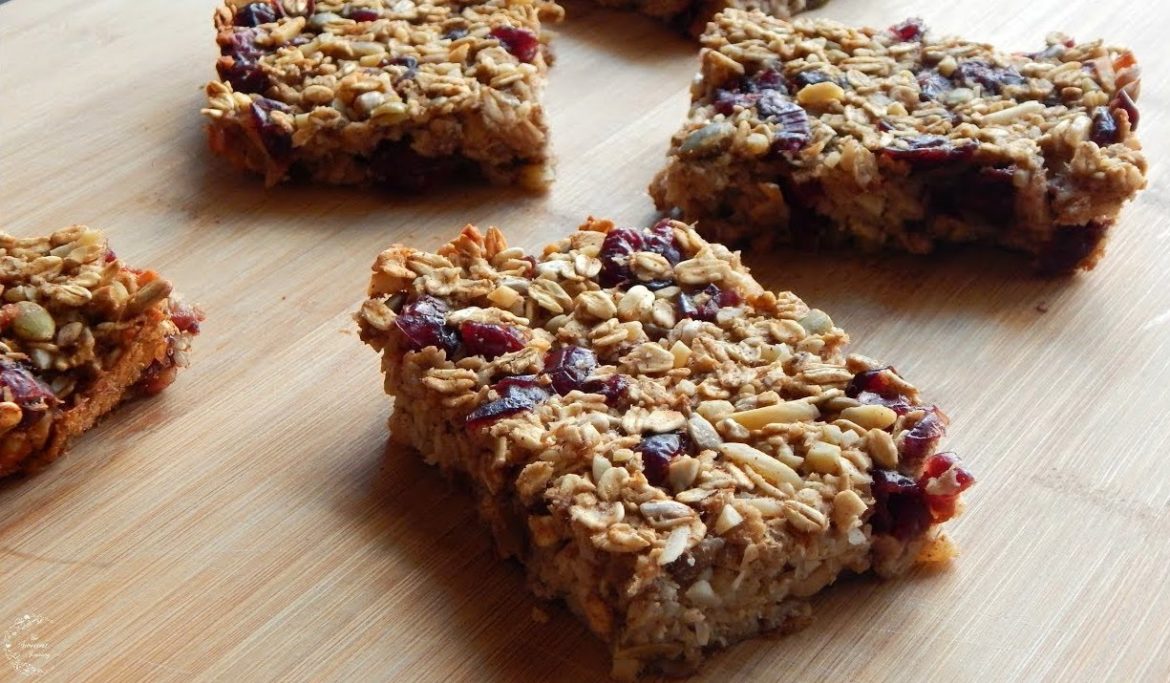 Ingredients
2 cups old-time oats (160g)
3/4 cup dried cranberries (120g)
1/2 cup almonds, chopped (60g)
1/4 cup pumpkin and sunflower seeds (32g)
1 teaspoon cinnamon powder (2.6g)
1 Ripe banana
1 1/2 cups unsweetened almond milk (360ml)
1 tablespoon honey (15ml)
Instructions
In a bowl, combine oats, cranberries, almonds, seeds and cinnamon. Book. In another larger bowl, crush the banana until it is smooth. Add almond milk and honey and whisk. Stir in dry ingredients, folding until well blended.
Lightly coat an 8-by-11-inch baking dish with a cooking spray. Spread the oatmeal evenly in the baking dish. Bake in a preheated oven at 375 degrees F for 30 to 40 minutes or until the top begins to brown.
Allow to cool completely in the baking dish. Cut into bars.
Did You Make This Recipe?
---
Enjoy
---
see also: