Kebab is on the menu in Book recipe, and we are going to teach you how to make this delicious recipe from scratch!
Kebabs get a bad rep, but today we are making two amazing kebabs that contain unusual but wonderful ingredients. We'll be making Sour Cherry Kebab, and Turkish Onion Kebab, both of which are perfect for weeknight dinners.
Follow along with the ???? recipes below????????????????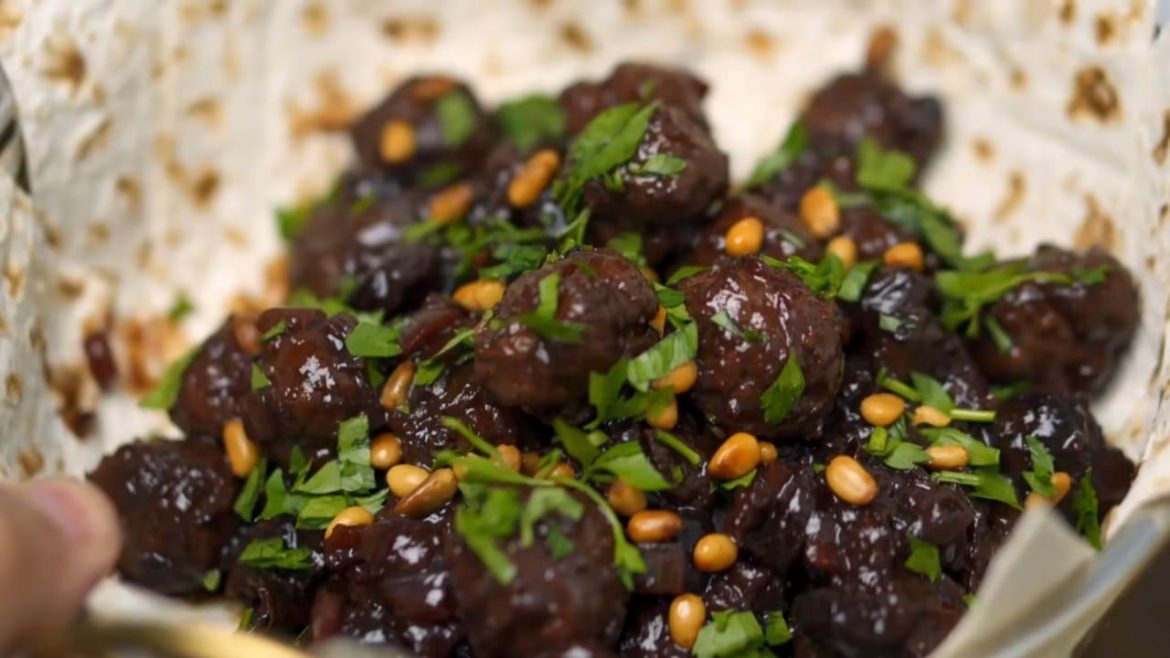 Ingredients
Sour Cherry Kebab: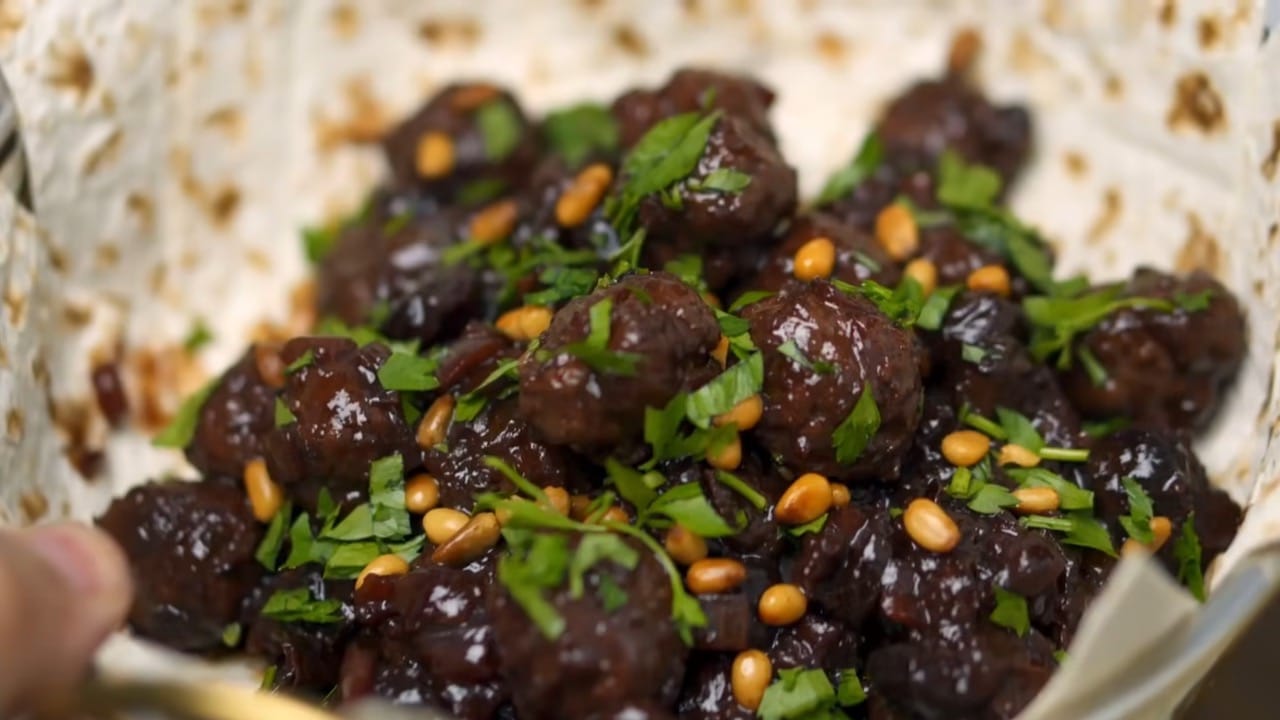 600ml Sour Cherry Juice
500g Minced Lamb or Beef
200g Sour Cherries (or 120g pitted sour cherries)
3 Medium Onion
1 Tbsp Vegetable Oil
1 1/2 Tsp Salt
3/4 Tsp Black Pepper
3/4 Tsp Aleppo Pepper flakes
1/2 Tsp Bharat/7spice
1/4 Tsp Cinnamon
1/4 Tsp Ginger
1 stick cinnamon or 1/4 Tsp cinnamon powder
For serving:
Lavash bread
Pinenuts
Parsley
Onion Kebab: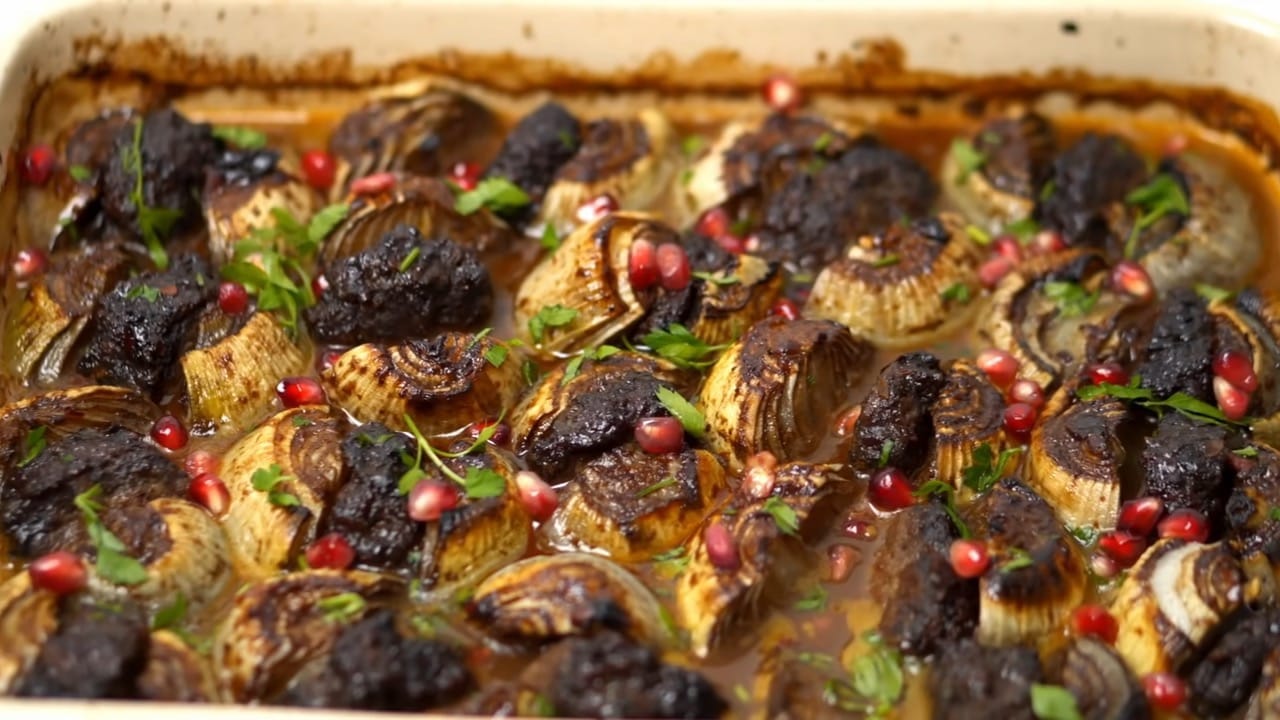 200ml Stock
60ml Pomegranate Molasses
1.5kg Small/medium onions
500g Minced Lamb or Beef
1 Tbsp Red pepper or Tomato Paste
1 1/4 Tsp Salt
3/4 Tsp Black Pepper
1/2 Tsp Aleppo Pepper
Instructions
Cherry Kebab:
Grate an onion, then squeeze the grated flesh in some paper towels to remove the onion liquid
Add the grated onion to your meat in a bowl, with 1 Tsp of salt, 1/2 Tsp black pepper, 1/2 Tsp Bharat, 1/4 Tsp Cinnamon, and 1/4 Tsp Aleppo pepper flakes
Mix together well and knead until sticky (3 minutes). Allow resting for 5 minutes after kneading
Portion out into small bite-sized pieces, then roll them into balls using the palm of your hands
In a heavy pan, add vegetable oil, and heat on medium-high heat
Add your meatballs in batches and sear on each side for about 2 minutes, for a total of 4 minutes. Remove once golden and set aside
Once all the meatballs have been seared, add 2 medium onions chopped to a small dice
Saute until softened (3-4 minutes) and deglaze the pan with water if needed
Pit then add in 200g of sour cherries (about 120g of cherry flesh)
Add 1/2 Tsp Aleppo Pepper, 1/4 Tsp Black Pepper, 1/4 Tsp Ginger powder, 1/2 Tsp Salt, and the cinnamon stick
Mix then add in 400ml of sour cherry juice
Bring the pan to a boil then let it simmer on medium-high for 5 minutes
Taste the sauce for sourness and add lemon if needed, then add the meatballs. Coat them in the sauce then add the rest of the juice and let this reduce on low for about 10 minutes
Lay lavash bread triangles in a bowl, and add the cherry kofta. Top with parsley and toasted pinenuts
Onion Kebab:
Add the meat to a bowl with 1 Tsp salt and 1/2 each of Aleppo and black pepper
Knead for 3-4 minutes until sticky, let rest for 5 minutes
Top and tail the onions then remove the outermost layer of flesh as this can go papery
Slice each onion in half, then between both halves add some of the prepared meat
Place the stuffed onions into a baking dish, and repeat until filled
Pre-heat your oven to 180c then place the tray in to bake for 20 minutes
Prepare the pomegranate glaze by adding the stock, pomegranate molasses, and 1/4 Tsp each of salt and pepper to a jug. Mix well to combine
When the time is up, pour the glaze over each onion and place the tray back in to bake for 10 more minutes
Remove the tray and pour the glaze on the onions once more and bake for another 5-10 minutes
Garnish with pomegranate seeds and parsley
Did You Make This Recipe?
---
Enjoy
Let us know what you think of today's Kebabs tips, tricks, and hacks!