Praline is on the menu in Book recipe, and we are going to teach you how to make this delicious recipe from scratch!
I show you how to make Praline as well as Chocolate-Praline Mousse, the simple way.
Follow along with the ???? recipes below????????????????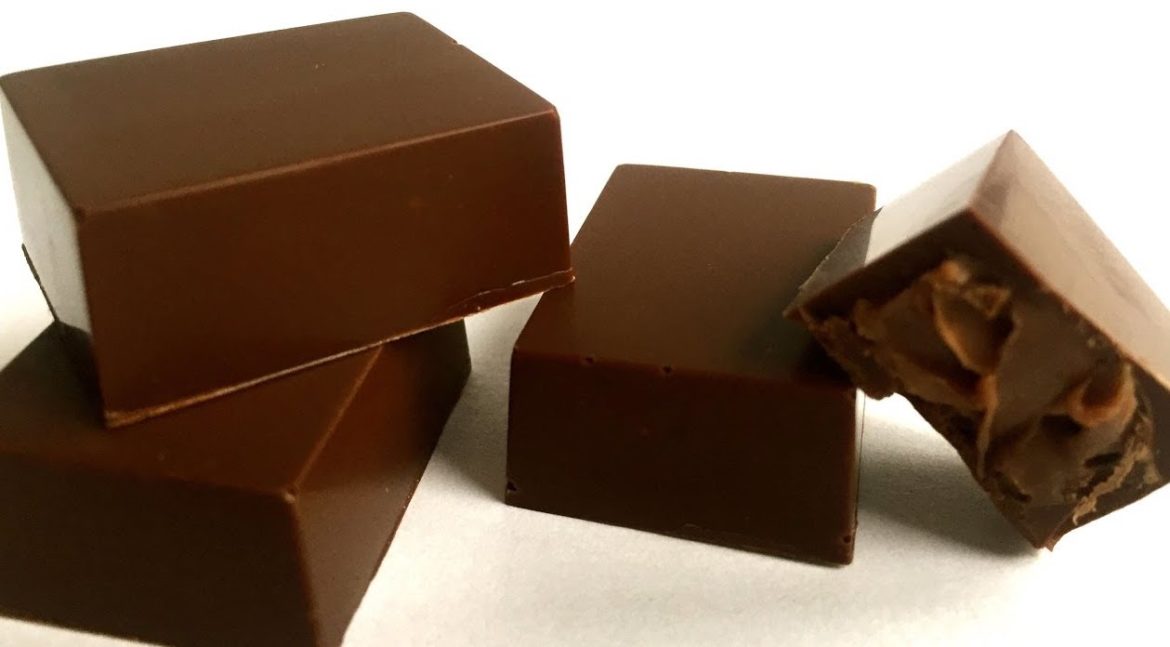 Ingredients
PRALINE PASTE:
100g Almonds (whole, blanched) (3.7oz)
100g Hazelnuts (whole, blanched) (3.7 oz) - try to use "Piedmont" hazelnuts if possible as they are sweet, creamy and flavoursome without any bitterness
200g caster (superfine) sugar (1 cup)
60ml water (1/4 cup)
PRALINE CHOCOLATE MOUSSE:
450ml whipping (pouring) cream (15fl oz / 2 cups)
5g leaf gelatine
200g milk chocolate (33-35% cocoa solids) (7oz) , chopped into small pieces (I use Callebaut 33% milk chocolate)
100g praline paste
100ml milk (3.5 fl oz)
Instructions
PRALINE PASTE:
Spread almonds and hazelnuts onto baking tray lined with baking paper and roast in pre-heated oven at 200 degrees C (400 F/Gas 6) for 8-10 minutes until golden. Split one open to see whether caramelised in the centre - if not, return to oven for a couple of minutes and re-check. Be careful not to burn them though, they will burn quickly and in the event that they do, you must start again. Group them together in the centre of the tray and leave to cool.
Over medium heat, stir together sugar and water to dissolve the sugar. As soon as comes to boil, stop stirring and remove spatula. Brush down sides of pan using a pastry brush dipped in water then leave to caramelise, watching carefully. After a few minutes the colour will begin to change from transparent to pale yellow. It will then move from pale yellow to darker yellow, then golden, then amber very quickly. If you find it has darkened more in one area of the pan, you can give the pan a little swirl but don't insert an implement and stir. As soon as it gets to golden/amber remove it from the heat and pour it straight over the nuts and leave to cool.
Once cool (15 minutes or so), break it into pieces, transfer to a good food processor or blender and blitz until it forms a smooth paste.
Store in an airtight container in the refrigerator for up to 2 months (I said 1 month in the video by mistake!)
PRALINE CHOCOLATE MOUSSE:
Whip cream to soft peak stage (start on low speed then increase to high once it thickens) then cover and refrigerate
Put gelatine to soak in large bowl of cold water
In a ban-marie (or bowl sitting over a saucepan) over lightly simmering water, slowly melt together milk chocolate and praline paste - once it's almost completely melted, remove it from the heat (and from the saucepan underneath) and stir it until completely melted (otherwise, if you wait to remove it once its completely melted, it may get a little too hot and burn your chocolate).
in a saucepan bring milk just to the boil (when you begin to see bubbles forming around the edges of the pan) then remove from the heat, squeeze excess water out of gelatine and stir it into the milk, using small whisk to ensure its completely melted.
Pour milk over chocolate whilst stirring then continue stirring until completely smooth.
Allow temperature of mixture to cool to 45 degrees C (check ideally using a probe thermometer), then quickly remove cream from fridge (lightly whisk if it has been in the fridge for a little while and has started to melt at the bottom) and fold cream into the chocolate, 1/3 firstly and then the rest.
Pour into serving dishes. Use small spoon to create swirl on top then refrigerate and allow to set for 6 hours or overnight.
Did You Make This Recipe?
---
Enjoy
Let us know what you think of today's Praline tips, tricks, and hacks!