Mango Pudding is on the menu in Book recipe, and we are going to teach you how to make this delicious recipe from scratch!
I love mango puddings. This mango pudding is pretty much like a mango mousse – so more of a French-style mango pudding. There are only 5 ingredients so it's super simple and delicious!
Follow along with the ???? recipes below????????????????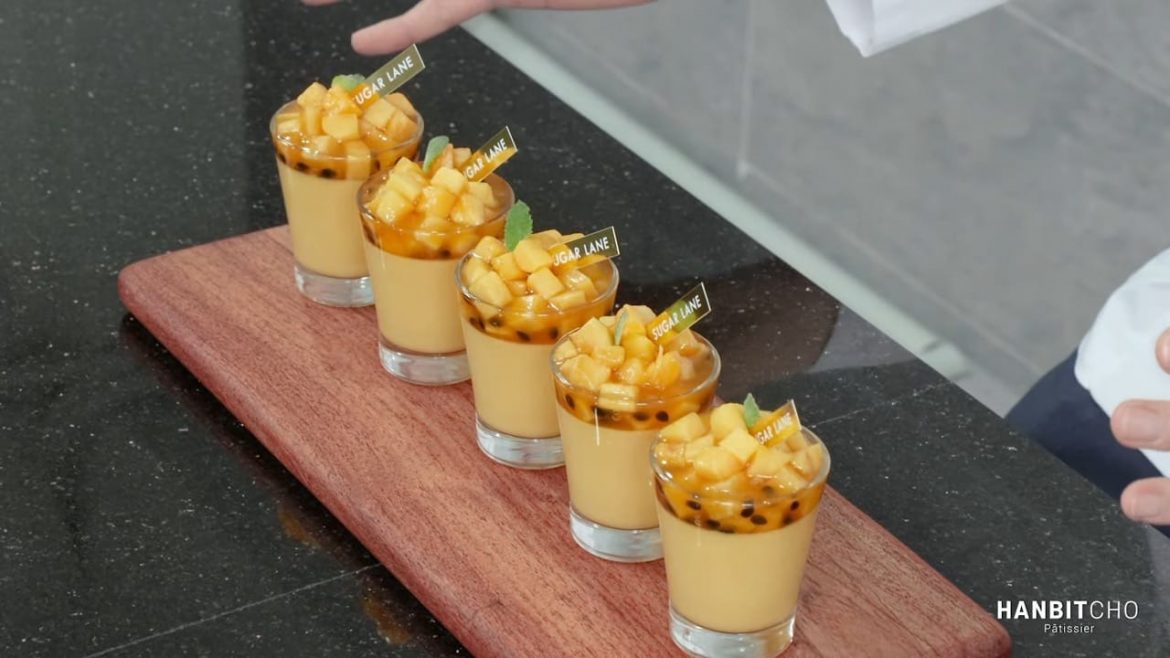 Ingredients
Milk 60g
Gelatin (gold 200 bloom) 3.5g
Sugar 32g
Heavy Cream 100g
Mango Puree 145g
Instructions
Bloom gelatin in ice-cold water.
Whip the cream to medium peaks and store it in the fridge for later use.
Heat the milk and melt the sugar in it. Squeeze the water out of the gelatin and add it in.
Add mango puree to step 2. Mix well and strain.
Mix step 4 with whipped cream.
Pour the batter into the cups.
Garnish/decorate whichever way you wish!
Notes
I used store-bought mango puree. You can make it yourself by adding 10% sugar and blending it smooth.
Quantity:
6 x 90ml cups
How to store:
Store in fridge up to 2 days.

Did You Make This Recipe?
---