Crème Brûlée is on the menu in Book recipe, and we are going to teach you how to make this delicious recipe from scratch!
I had this dessert countless times when I was in the UK. It's essentially a custard pudding and it's rather simple to make! It's so fun and delicious to crack and serve the caramel on top and scoop it with the custard pudding below.
Follow along with the ???? recipes below????????????????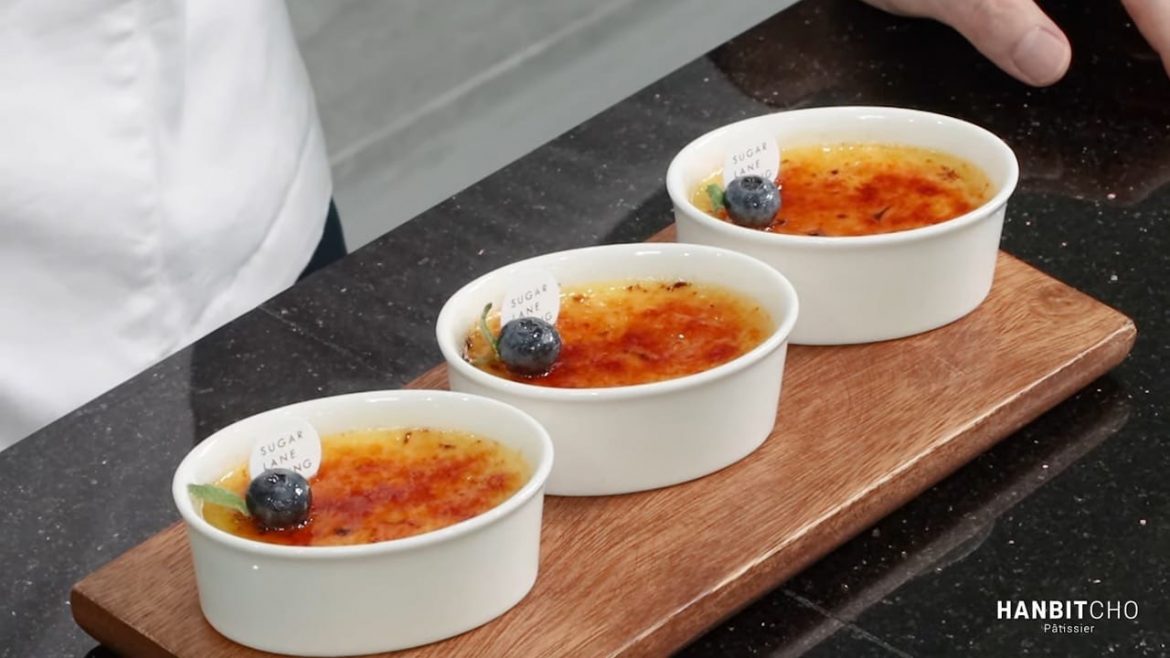 Ingredients
Heavy Cream 200g
Milk 100g
Egg yolk 50g
Sugar 35g
Vanilla Bean 0.3 pod
Instructions
Add half the sugar, heavy cream, milk, and vanilla seeds into a saucepan and heat it up to infuse the vanilla.
Meanwhile, add the other half of the sugar to the egg yolk and whisk.
Once step 1 is ready, let it cool down to around 60℃ and pour it into step 2 (tempering)
Pass it through a sieve and pour it into the ramekins.
Bake in a water bath/Bain-marie at 135℃ for 35mins (the baking time would be longer for larger ramekins)
Always, sprinkle sugar and sugar torch it just before serving.
Notes
Quantity:
4 x 90ml ramekins

If you do not have a blowtorch, you can caramelize the sugar (watch the link: ) and pour it on top of the chilled crème brûlée.
How to store:
Never freeze crème brûlée. Keep in the fridge up to 3 days.

Did You Make This Recipe?
---