Battered and fried to crispy perfection, this tasty treat is best served over ice cream.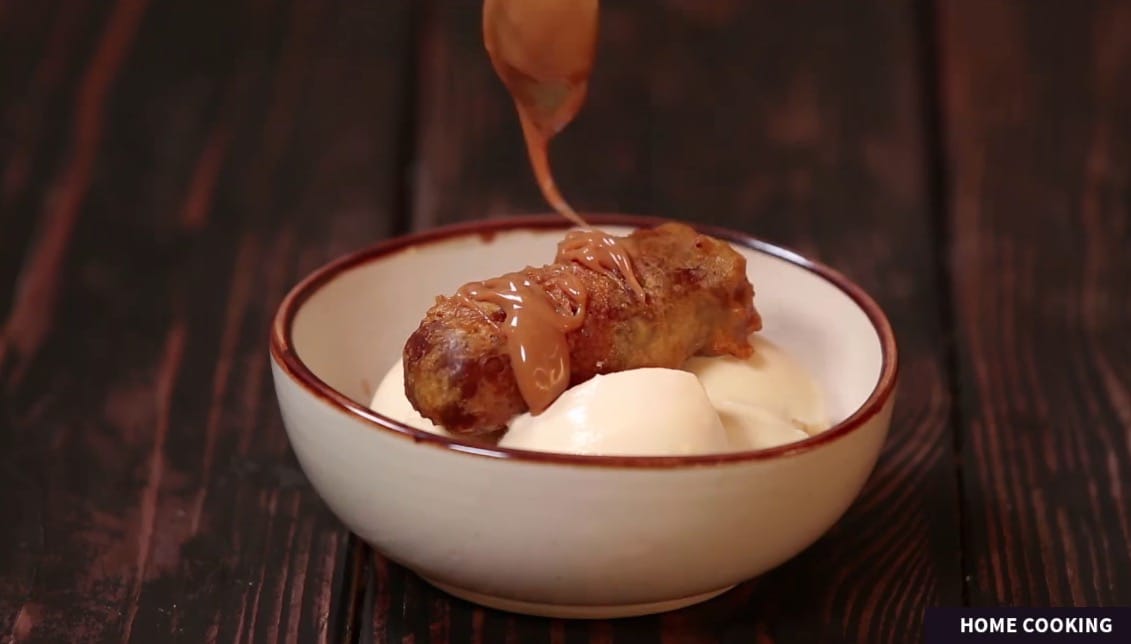 Ingredients
1 Mars bar
1 cup flour
½ cup cornflour
1 tsp bicarbonate of soda
1 Cold lager
Instructions
Chill mars bar in the fridge until hard.
Whisk together the flour, cornflour, and bicarbonate. Add the lager until a thick batter's made.
Coat mars bar in flour then batter and deep fry at 180 until golden brown.
Serve with ice cream and extra caramel sauce.
Did You Make This Recipe?
---
Enjoy