Lemon Squares for Family Celebration are on the menu in Book recipe, and we are going to teach you how to make this delicious recipe from scratch!
Let's Bake Lemon Squares for a Family Celebration!
Follow along with the ???? recipes below????????????????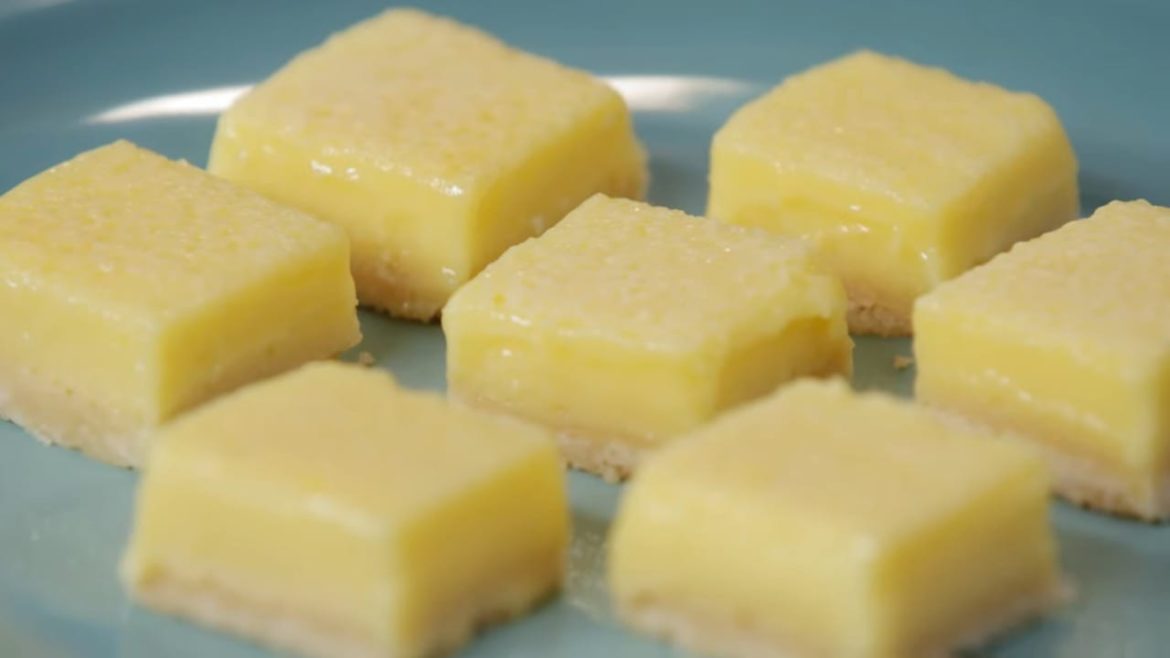 Ingredients
Base
1 cup (150 g) all-purpose flour
¼ cup (50 g) granulated sugar
½ cup (115 g) cold unsalted butter, cut into pieces
Filling
½ pkg (4 oz/120 g) cream cheese, at room temperature
1 ½ cups (300 g) granulated sugar
¼ cup (38 g) all-purpose flour
finely grated zest of 1 lemon
½ tsp baking powder
½ cup (125 mL) fresh lemon juice
4 large eggs
Instructions
Preheat the oven to 350 °F. Grease and line a 9-inch (23 cm) square pan with parchment paper so that the paper comes up the sides.
To prepare the base, pulse the flour and sugar in a food processor to combine. Add the butter and pulse it until the mixture is an even crumbly texture, but the dough should not come together. Press this into the prepared pan.
Bake for 15 to 18 minutes until the base turns golden around the edges. Prepare the filling while the crust cools.
In a food processor, pulse the cream cheese with ½ cup (100 g) of the sugar until smooth. Add the remaining 1 cup (200 g) of sugar, flour, lemon zest, and baking powder and blend. Add the lemon juice and eggs and blend until smooth, scraping down the sides of the processor once or twice. Pour the filling over the cooled crust.
Bake for 35 to 40 minutes, until the edges are set and just show signs of soufflé-ing a little, but the center should still have a bit of a jiggle to it. Cool the squares to room temperature before chilling for at least 3 hours before slicing.
Notes
The square can be kept refrigerated for up to 3 days

Did You Make This Recipe?
---