Squash and apple pie are on the menu in Book recipe, and we are going to teach you how to make this delicious recipe from scratch!
The delicious pie with perfect filling.
Follow along with the ???? recipes below????????????????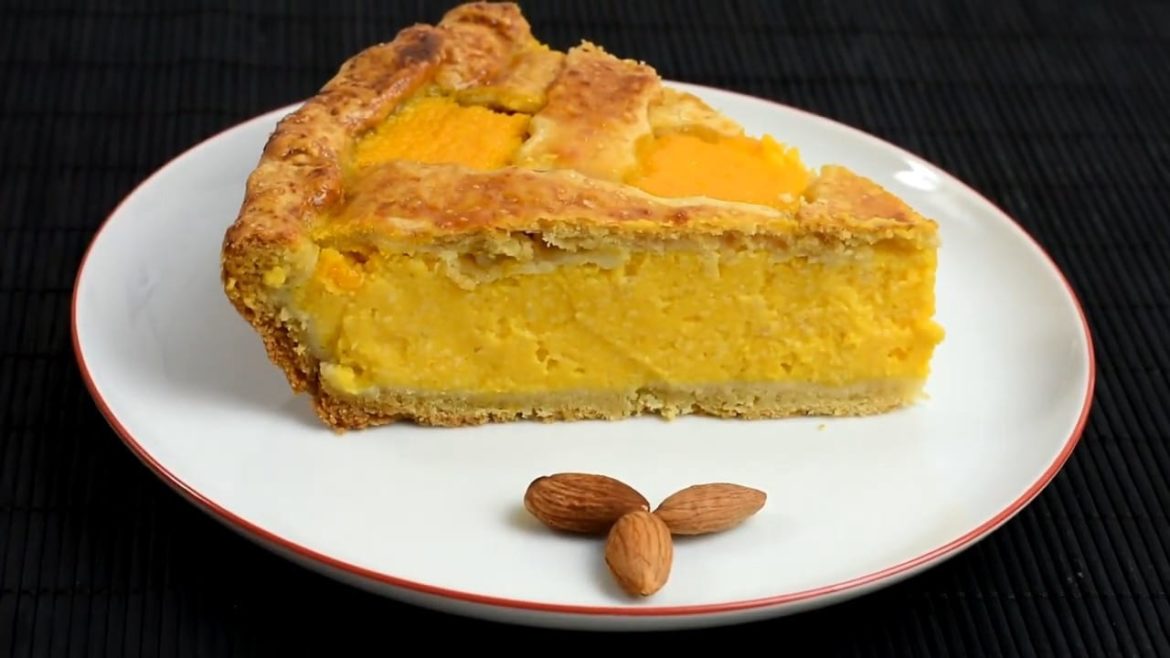 Ingredients
for dough (shape 28 cm):
Butter (softened) – 5 0Z (150 gr)
Sour cream – 7 OZ (200 gr)
Flour – 12 OZ (350 gr)
Sugar - 1 tbsp.
Salt - 1 tsp.
Baking soda - 1 tsp.
for filling:
Squash – 2 pounds (900 gr)
Apples – 1 pound
Sour cream – 5 oz (150 gr)
Eggs - 3
Sugar – 2 oz (70 gr)
Salt - 1 tsp.
Cornstarch - 2 tablespoons (25 g)
Lemon juice - 2 tablespoons.
Instructions
Dough:
Combine flour, soda, salt and sugar, stir. Add butter, mix well with your hands, till you have a homogeneous texture. Add sour cream, knead and you can start rolling out.
Put ¼ of the dough aside (not in the cold), the rest should be rolled out on a lightly dusted with flour surface. Put the dough in a mold.
Filling:
Cut the pumpkin in half and send to the oven at 350°F / 180 °C for 30 minutes.
Let the pumpkin cool down, peel.
Add starch, sugar, salt, sour cream, eggs.
Peel the apples, grate on a grater, pour lemon juice, mix.
Mix with a blender until smooth. Spread the filling into the mold.
Cream + filling:
Roll out the remaining dough, cut it into 9 strips.
Spread out the strips. Mix the yolk with 1 tbsp. of water and wash the strips.
Send the pie to the oven at 350°F / 180°C for 45 minutes.
Serve warm.
Did You Make This Recipe?
---
Bon Appétit
Let us know what you think of today's Squash and apple pie tips, tricks, and hacks!