Falafel is on the menu in Book recipe, and we are going to teach you how to make this delicious recipe from scratch!
Follow along with the ???? recipes below????????????????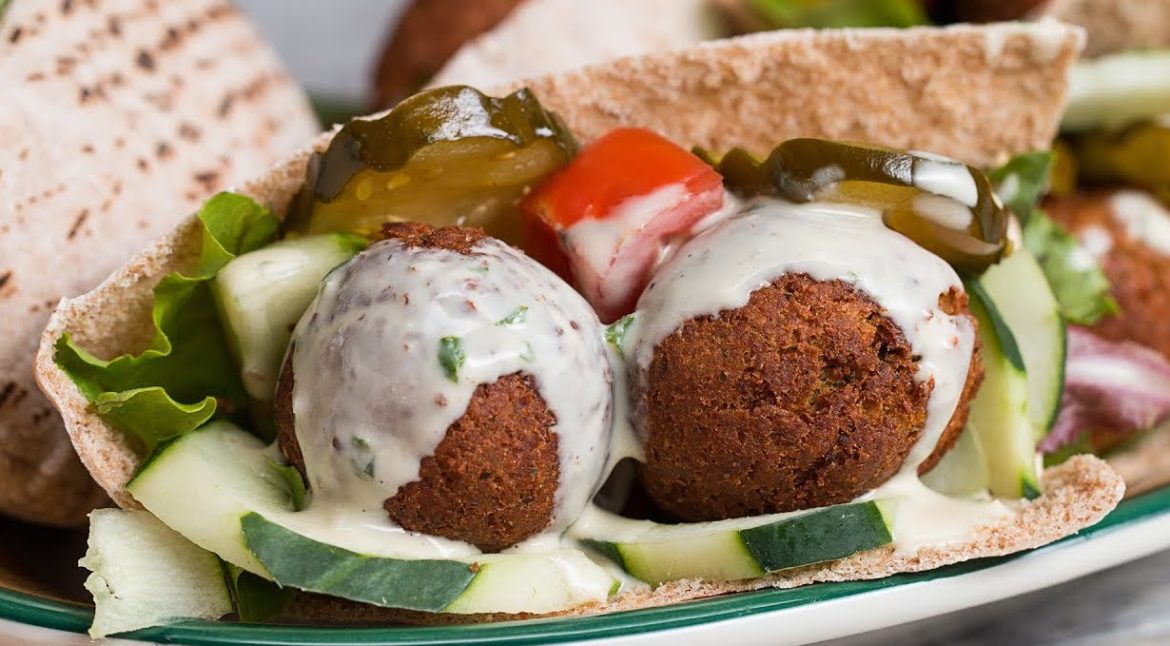 Ingredients
2 cans chickpeas, drained and rinsed
1 cup red onion, chopped
¼ cup parsley
4 cloves garlic, peeled
1 tablespoon lemon juice
2 teaspoon cumin
1 teaspoon salt
1 teaspoon black pepper
½ teaspoon red pepper flakes
1 cup bread crumbs
Oil, for frying
Optional :
Pita bread
Tomatoes
Cucumber
Lettuce
Pickles
Hummus
Tahini sauce
Instructions
To the bowl of a 2-quart food processor, add chickpeas, onion, parsley, garlic, lemon juice, and spices. Pulse the ingredients together until they are just incorporated and form a wet paste. Be careful not to over-blend ingredients.
Transfer the chickpea mixture to a large mixing bowl and add bread crumbs, mixing until just incorporated. Cover with plastic wrap and refrigerate for 1-2 hours.
Remove the chilled falafel mixture from the refrigerator and being shaping it into balls. The mixture should yield 18 to 20 1-inch falafel balls.
In a large frying pan with high sides, heat about 1-inch of oil for frying.
Heat the oil over high heat, and fry falafel balls for 3 minutes, flipping halfway. Once golden brown and crispy, transfer them to a paper towel-lined plate.
Plate falafel as desired, either as a sandwich, salad topping, or over a bed of greens with a side of tahini sauce.
Did You Make This Recipe?
---
Enjoy
Let us know what you think of today's Falafel tips, tricks, and hacks!