The Iced Caramel Macchiato is on the menu in Book recipe, and we are going to teach you how to make this delicious recipe from scratch!
I love this iced caramel macchiato – it's a nice combination of caramel and vanilla.
Homemade vanilla syrup (definitely better):
Follow along with the ???? recipes below????????????????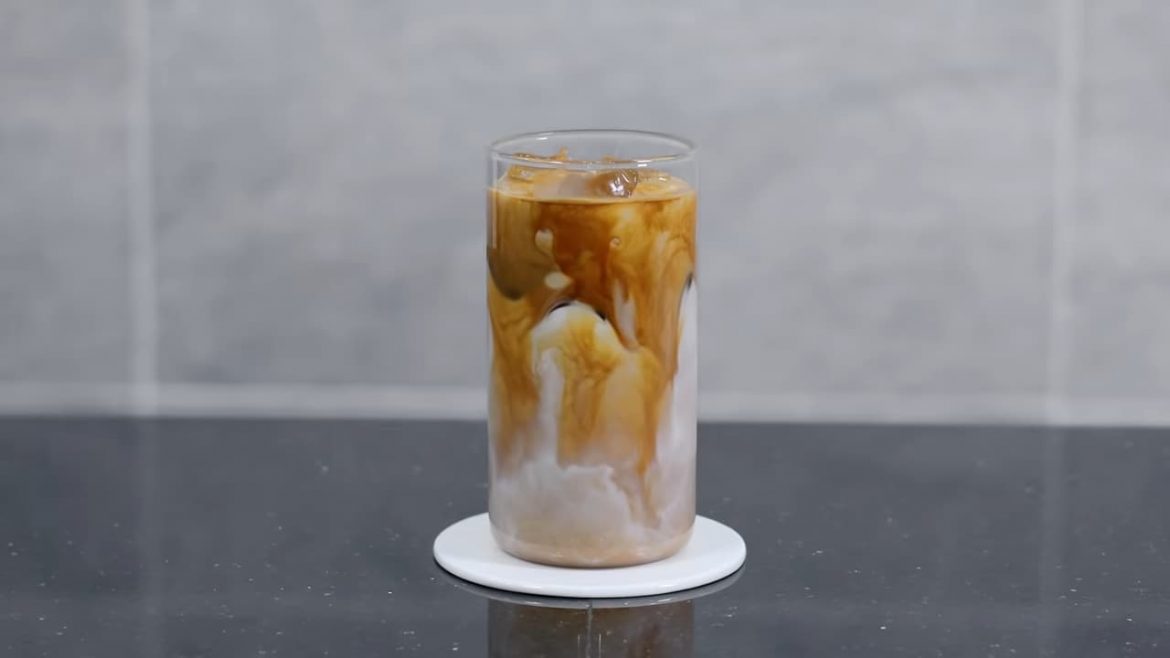 Ingredients
Espresso: 40ml (if you don't have espresso, use 4.5~5g of instant coffee in 35g of hot water)
Homemade Vanilla Syrup: 10ml
Caramel Sauce: 30ml (10ml + 20ml)
Milk: 160ml
Instructions
Pour ice and milk into the glass.
Extract your espresso with vanilla syrup + 10ml of Caramel sauce.
Pour your espresso onto the ice & milk.
With the 20ml of caramel sauce leftover, pipe it inside the wall of the glass and drizzle it on top of the milk foam (up to you!)
Did You Make This Recipe?
---