Apple Cinnamon Bars are on the menu in Book recipe, and we are going to teach you how to make this delicious recipe from scratch!
Follow along with the 📝 recipes below👇🏾👇🏾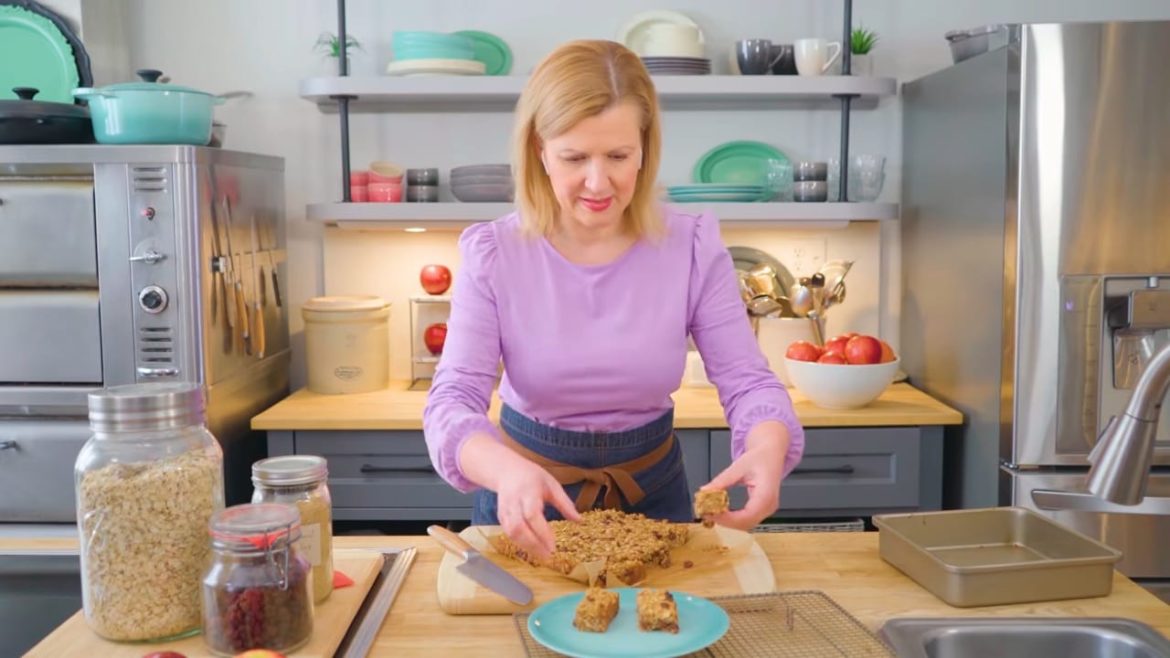 Ingredients
1 cup (250 mL) 1% or 2% milk
2 Tbsp (16 g) ground flaxseed
6 Tbsp (90 mL) pure apple butter
6 Tbsp (90 mL) pure maple syrup
2 Tbsp (30 mL) vegetable oil
1 large Cosmic Crisp apple, peeled and coarsely grated
2½ cups (250 g) regular rolled oats (certified gluten-free, if needed)
2 tsp ground cinnamon
½ tsp baking powder (certified gluten-free, if needed)
1 cup (150 g) raisins
Instructions
Preheat the oven to 350°F (180°C). Lightly grease a 9-inch (23 cm) square pan and line it with parchment paper so that the paper comes up the sides of the pan.
Whisk the milk and flaxseed together in a bowl and let sit for 5 minutes. Whisk in the apple butter, maple syrup, and oil until smooth, then whisk in the Cosmic Crisp grated apple. Stir in the oats, cinnamon, and baking powder until combined. Stir in the raisins.
Spread the batter into the prepared pan and bake for about 45 minutes, until firm when gently pressed. Cool the pan on a cooling rack completely.
To serve, lift out the parchment paper and portion the square into bars. The bars will keep in an airtight container in the fridge or well wrapped in a lunch bag at room temperature for up to 1 week. They can also be wrapped in plastic and frozen after slicing. A frozen bar packed into a lunch bag will thaw gradually throughout the morning.
Did You Make This Recipe?
Anna bakes Apple Cinnamon Bars with her friend Rita DeMontis. Join them on their Baking Day together!
Recipe video
---
Bon Appétit