Egg Salad With Bacon ais on the menu in Book recipe, and we are going to teach you how to make this delicious recipe from scratch!
We call recipes like this a dream one. Cooking an egg salad takes 15-20 minutes and a tasty and hearty salad for party, family or romantic dinner on your table. And if you don't like to use mayonnaise take instead yogurt or sour cream and add a bit of mustard.
Follow along with the 📝 recipes below👇🏾👇🏾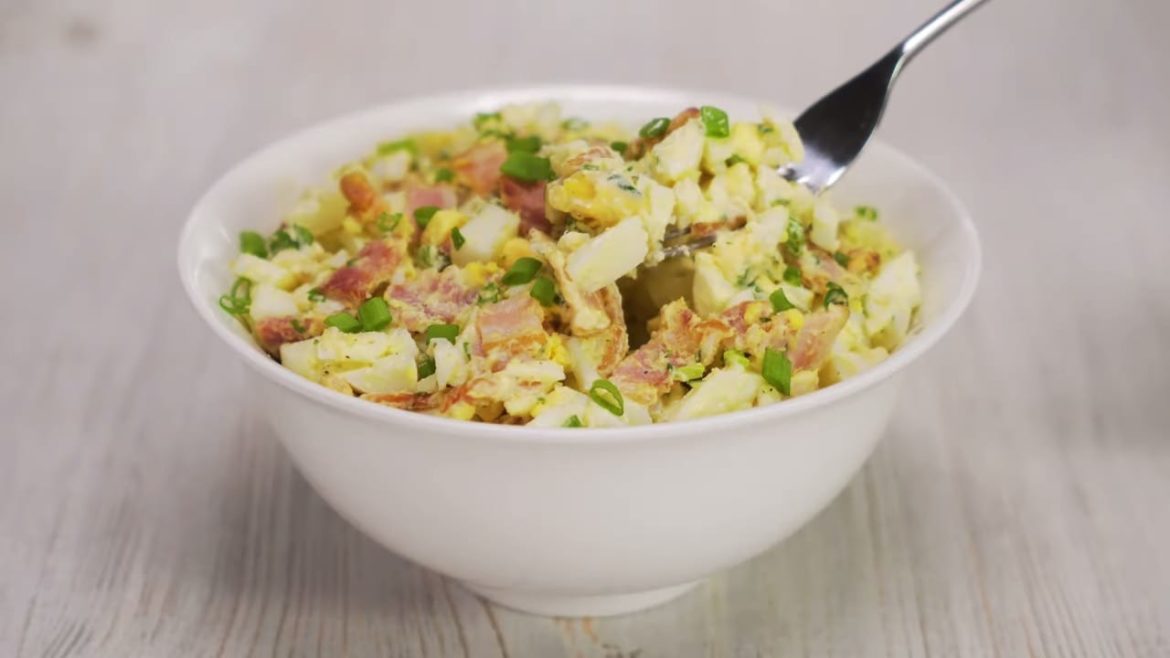 Ingredients
8 eggs
green onion – 2 stalks
parsley – 1 tbsp
cooked smoked bacon – 5 oz /150 g
dried garlic – ½ tsp
mayonnaise – 3 tbsp
salt – ¼ tsp
ground black pepper – ½ tsp
You will need:
deep bowl
carving board
pan
stockpot
Instructions
Heat a pan and fry the bacon cut into small pieces until golden for 3-4 minutes over medium heat.
Cool the hard-boiled eggs and cut them into small dices.
In a deep bowl combine the dried garlic, salt, pepper, and mayonnaise.
Add here the cut eggs, chopped onion, and parsley, fried bacon. Your egg and bacon salad is ready.
Did You Make This Recipe?
---
Bon Appétit