GRILLED Tunisian salad is on the menu in Book recipe, and we are going to teach you how to make this delicious recipe from scratch!
Today we're going to be making a Tunisian dish, that is part salad, part dip. It's made with a combination of Grilled Peppers, Chillies, Tomatoes, and Onions, and it's the perfect salad for summer.
Follow along with the ???? recipes below????????????????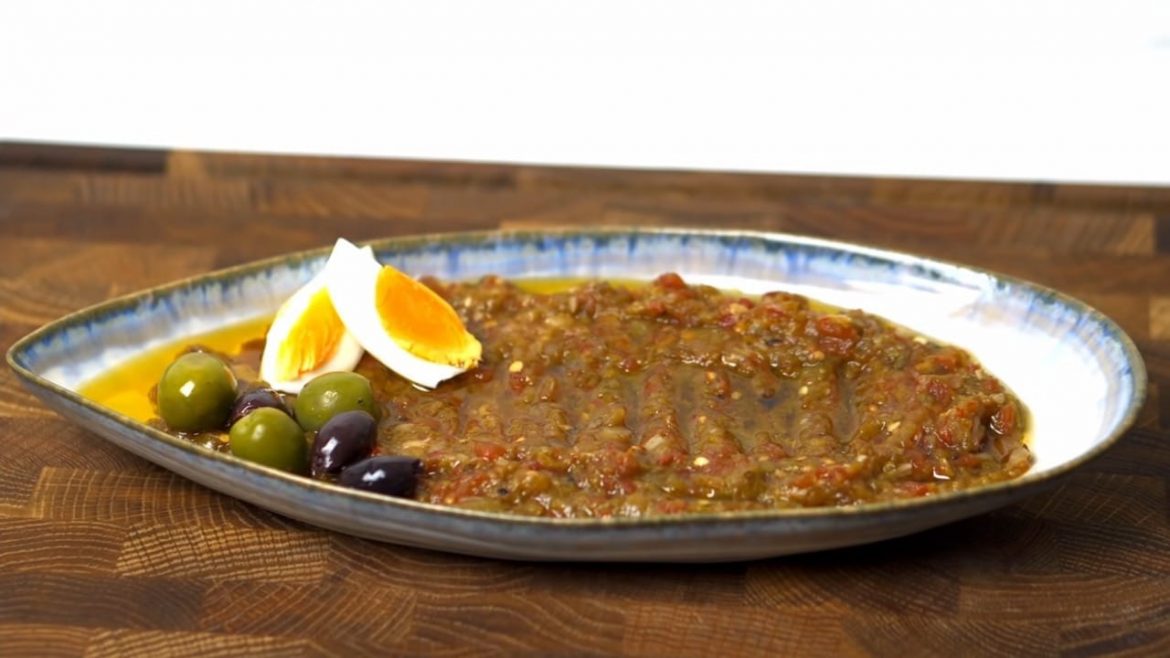 Ingredients
400g (14 oz) Mixed hot and mild green peppers. Any varieties are fine
200g (7 oz) Tomatoes
1/2 an Onion
4-10 Cloves of Garlic
1/2-3/4 Tsp Salt
1/4 Tsp Black Pepper
Garnishes:
Boiled Eggs
Freshly pickled Olives
Olive Oil
Canned Tuna
Instructions
To grill the vegetables*:
Wash your vegetables thoroughly, then dry them with a paper towel
Place your vegetables (including the onion and garlic) on a wire rack set in an oven tray
Preheat your oven to its hottest temperature with the grill (Broiler) set to high, and when heated add your vegetables to the top of the oven
Grill them for about 10 minutes until heavily charred, then remove the tray and flip the vegetables over
Place them back in for 10 minutes more or until charred all over
To prepare the vegetables:
Remove the vegetables from the oven tray and place them into a large bowl while still steaming hot, then cover with plastic wrap or a tight-fitting lid
Let this sit for 10 - 15 minutes to soften the skin and make it easier to remove
When the time is up, remove the charred skin from all your vegetables. Then open them up and remove any seeds as well as the core of the tomatoes
Place the vegetables in a colander and allow them to drain for about 10-15 minutes
Once drained, mince your vegetables quite finely, beginning with the onion
Incorporate all the vegetables while mincing until they have been well combined
Add the salt and pepper, then mix in well. I'd recommend letting this sit for at least an hour for the flavors to meld, but it can be served right away.
Add to a serving dish, and top with the olive oil, boiled eggs, and olives
Notes
You can also grill these directly over a gas grill or stove, or directly on charcoals for a smokier flavor

Did You Make This Recipe?
---
Enjoy
Let us know what you think of today's GRILLED Tunisian salad tips, tricks, and hacks!