French Macarons are on the menu in Book recipe, and we are going to teach you how to make this delicious recipe from scratch!
These light-as-a-feather French cookies are the perfect treat for your holiday FEAST!
Follow along with the ???? recipes below????????????????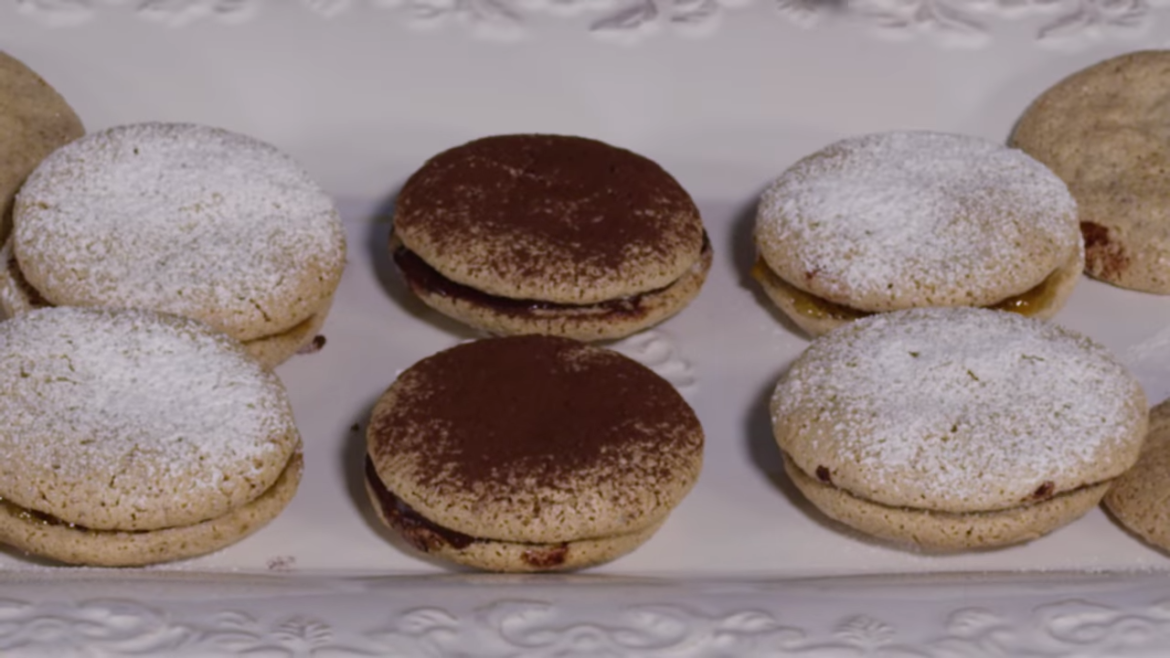 Ingredients
jam or melted chocolate
Grease
3/4 cup unblanched whole almonds
1 cup sugar, plus extra for sprinkling
2 large egg whites
Dash of pure vanilla extract
Instructions
Preheat the oven to 325˚ F. Grease a baking sheet and coat with flour, dumping off any excess, or line with a reusable non-stick baking mat. Set aside.
Combine the almonds and the sugar in a food processor and process to a powder. Mix in the egg whites one at a time, then the vanilla. The dough will be soft.
Spoon the dough into a pastry bag fitted with a large plain tip and pipe it into mounds on the prepared pan, using about 2 tablespoons for each macaron and leaving about 1 1/2 inches between them; or spoon the dough into mounds. Moisten the tops with a finger dipped into water, sprinkle the tops with sugar.
Bake for 20 minutes, or until light brown. Lift off the pan and cool the macarons on a wire rack. Store in an airtight container.
Did You Make This Recipe?
---
Enjoy