Chocolate Brioche Cake is on the menu in Book recipe, and we are going to teach you how to make this delicious recipe from scratch!
Chocolate Hazelnut Brioche Cake is the perfect Thanksgiving dessert for you and your family, and Chef Anna Olson is going to show you how to make the best one!
Follow along with the recipe below ???????????????? and you'll be in Chocolate Hazelnut heaven in no time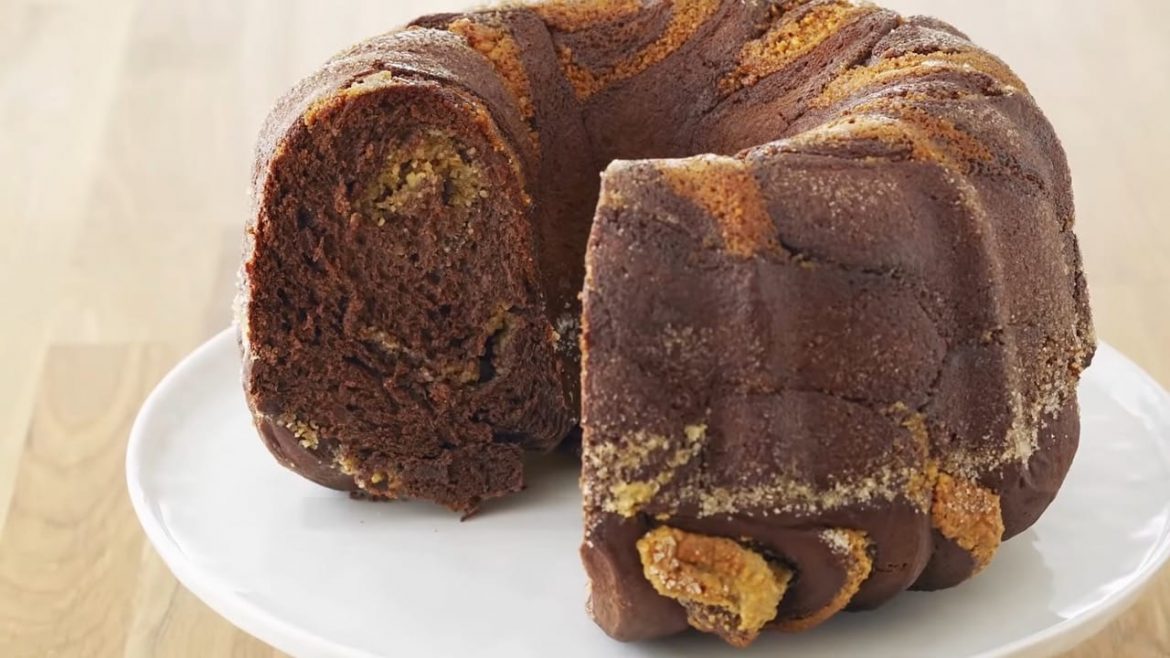 Ingredients
Chocolate Brioche
½ cup (125 mL) 2% milk or chocolate milk, at just above body temperature (105 F)
1 Tbsp (8 g) dry instant yeast
1 Tbsp + 1/2 cup (130 g) sugar
4 eggs, at roomer temperature
3 cup (450 g) all-purpose flour
⅓ cup (40 g) Dutch-process cocoa powder
½ tsp (3 g) salt
½ cup (115 g) unsalted butter, at room temperature
3 oz bittersweet chocolate, melted
Hazelnut Filling
1 cup (135 g) whole hazelnuts, toasted and peeled
½ cup (100 g) packed light brown sugar
1 egg
1 tsp (5 mL) vanilla extract
¼ cup (44 g) milk chocolate chips (optional)
Instructions
Stir the milk (or chocolate milk, if using), yeast, and 1 Tbsp (15 g) of sugar and let sit 5 minutes

Add the eggs and stir to blend.

Sift in the flour, the remaining sugar, cocoa powder, and salt and mix (by hand or with a mixer fitted with the paddle attachment) until evenly combined.

Add the butter and melted chocolate and mix until blended, then switch to a dough hook (or beat more vigorously by hand) and knead until the dough is soft and smooth about 5 minutes.

Place the dough (it will be very soft) in a lightly oiled bowl, cover, and let sit at room temperature for an hour before chilling for 8 to 24 hours.

For the hazelnut filling, pulse the hazelnuts with the brown sugar in a food processor until finely ground.

Add the egg and vanilla and pulse to combine, then add the chocolate chips (if using) and pulse lightly.

On a floured work surface, turn out the dough and roll out to a large rectangle about ½-inch thick.

Spread the hazelnut filling over the entire surface of the dough and then roll it up from the longer side.

Cut the roll into rounds about 1-inch thick (just like making sticky buns).

Lay half of the slices overlapping each other in a greased 8-cup angel food cake tin or bundt pan, overlapping the pieces, and then arrange the remaining slices over the first layer, overlapping.

Cover the tin with a tea towel and let the brioche rise for 90 minutes.

Preheat the oven to 350 F.
Bake the brioche for about 40 minutes, until a tester inserted in the center of it comes out clean.

Allow the cake to cool for 20 minutes, then turn it out on a cooling rack to cool completely.

Did You Make This Recipe?
---
Enjoy
Let us know what you think of today's chocolate brioche cake tips, tricks, and hacks!
---
See also: