Banana Pudding better than Magnolia is on the menu in Book recipe, and we are going to teach you how to make this delicious recipe from scratch!
I love banana pudding – who doesn't? This is great as a dinner table dessert with families and friends. I've given it a spin by adding the mascarpone cream which really does make it taste better. And yes, I am pretty sure it's better than the one from Magnolia bakery.
Follow along with the ???? recipes below????????????????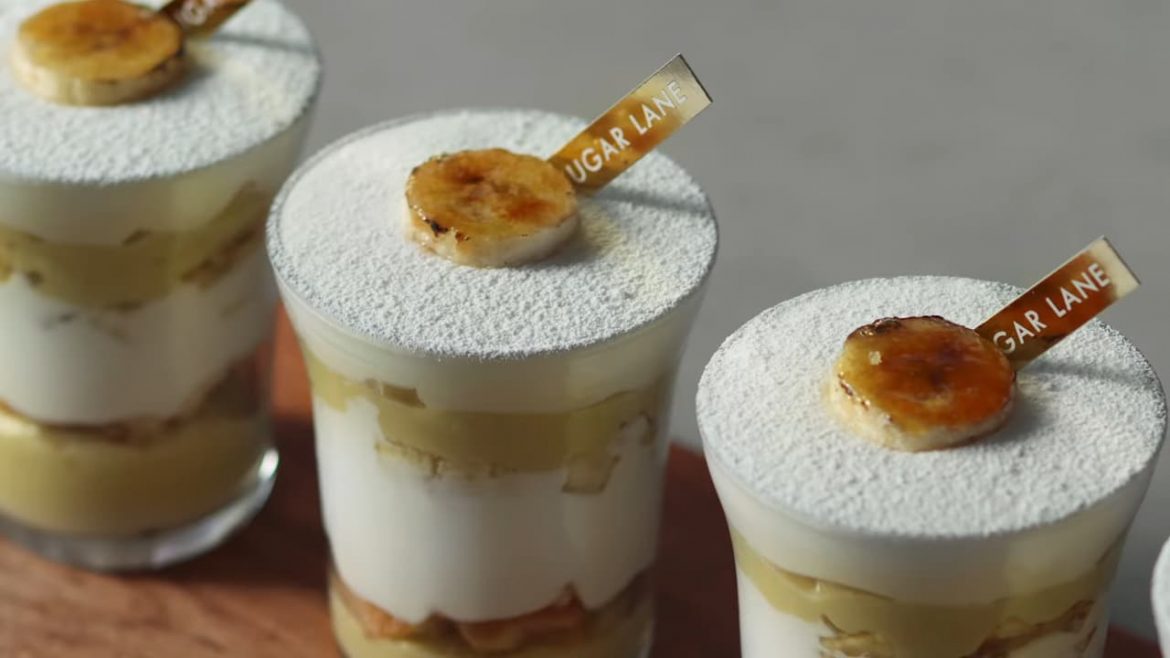 Ingredients
Banana Pudding:
Milk 180g
Banana Puree 45g
Egg Yolk 48g
Sugar 48g
Corn Starch 18g
Pls, note: Banana puree can be either store-bought or self-made. If self-made, then add 10% sugar with fresh bananas and blend it completely.
Mascarpone Whipped Cream:
Heavy Cream 200g
Mascarpone (optional but recommended) 20g
Sugar 20g
Cointreau (optional but recommended) 5g
Instructions
Banana Pudding:
Add everything into a saucepan.
Heat it up and make a pastry cream! (Take a look at my pastry cream video)
The point is to keep whisking past the point of max thickness for another minute.
Cooldown the pastry cream in the fridge.
Mascarpone Whipped Cream:
Add everything into a bowl and whip to the desired consistency
Assembly:
Lightly whip the pastry cream that's cooled down in the fridge and make it smooth.
Split the Nilla wafers into a few pieces. (yes, I used Nilla wafers)
Alternate piping/placing the Nilla wafers, diced bananas, pastry cream, and the mascarpone whipped cream.
(Optional) Sift icing sugar and then place caramelized bananas.
Notes
Quantity:
Storage:
Serve a few hours after the assembly is complete. Can store refrigerated for up to 2 days.
Did You Make This Recipe?
---