Today's recipe for Low-Calorie Swedish Meatballs is part of my "Comfort Food Classics" series featuring easy recipes and ideas for making classic comfort food dishes quickly, easily, and lightened up.
Let Lyndsay the Kitchen Witch show you how to make this easy recipe for Low Calorie Swedish Meatballs.
Follow along with the ???? recipes below????????????????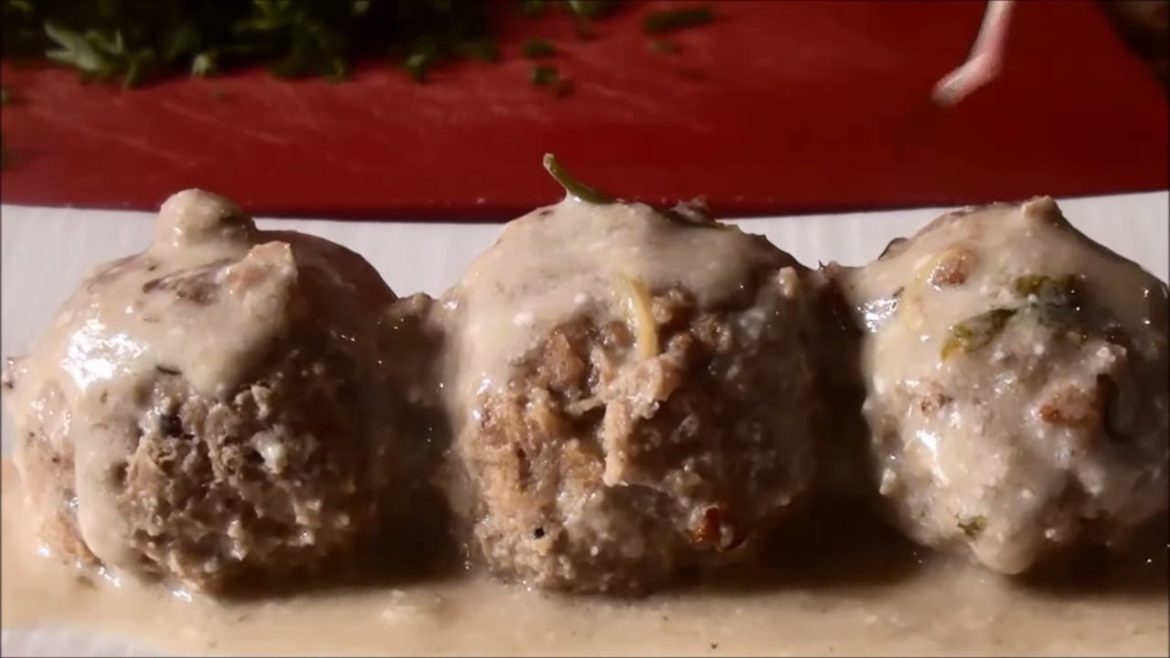 Ingredients
1 cup (125 ml) whole wheat Panko breadcrumbs
1/4 cup grated white or yellow onion
1 tablespoon (45 ml) olive oil
1 lb ground turkey thigh meat
1 egg, beaten
1/4 teaspoon (1 ml) ground nutmeg
1/8 tsp ground allspice
1/2 tsp each coarse sea salt and black pepper
8 sliced button mushrooms
1 tsp crushed garlic
1 bundle of fresh sage, thyme, parsley, rosemary, and thyme
2 cups (250 ml) plus 1/4 cup no sodium chicken stock
1 tsp lemon zest
1 cup (120 ml) low-fat sour cream
black pepper
Instructions
Mix the ground turkey, grated onion, egg, bread crumbs, nutmeg, allspice, salt, and pepper together and then form into small balls.
Heat the olive oil in a large saute pan over medium-high, reduce heat to medium and then add the meatballs to the pan, 6 at a time. Continue to saute until golden for two minutes, moving them around the pan constantly to keep them from sticking. Remove the meatballs to a plate and add 1/4 cup of chicken stock to the pan scraping the brown bits from the bottom.
Add the mushrooms and continue to saute until tender and golden and there's no more moisture in the pan. Pour in the 2 cups of stock.
Add the parsley bundle, grated lemon zest.
Bring that to the boil, cover, and simmer for 20 minutes letting the gravy reduce slightly.
Add the sour cream and stir until it's well incorporated, bring to the boil and let simmer stirring constantly for 1 minute. Serve drizzled with the sauce with mashed potatoes, rice, or noodles.
Did You Make This Recipe?
---
Bon Appétit