Banana bread is on the menu in Book recipe, and we are going to teach you how to make this delicious recipe from scratch!
A very easy to make Banana Bread! Try it and you will keep doing it for your friends and family. Let me know in a comment if you liked this recipe and what should I do next.
Follow along with the ???? recipes below????????????????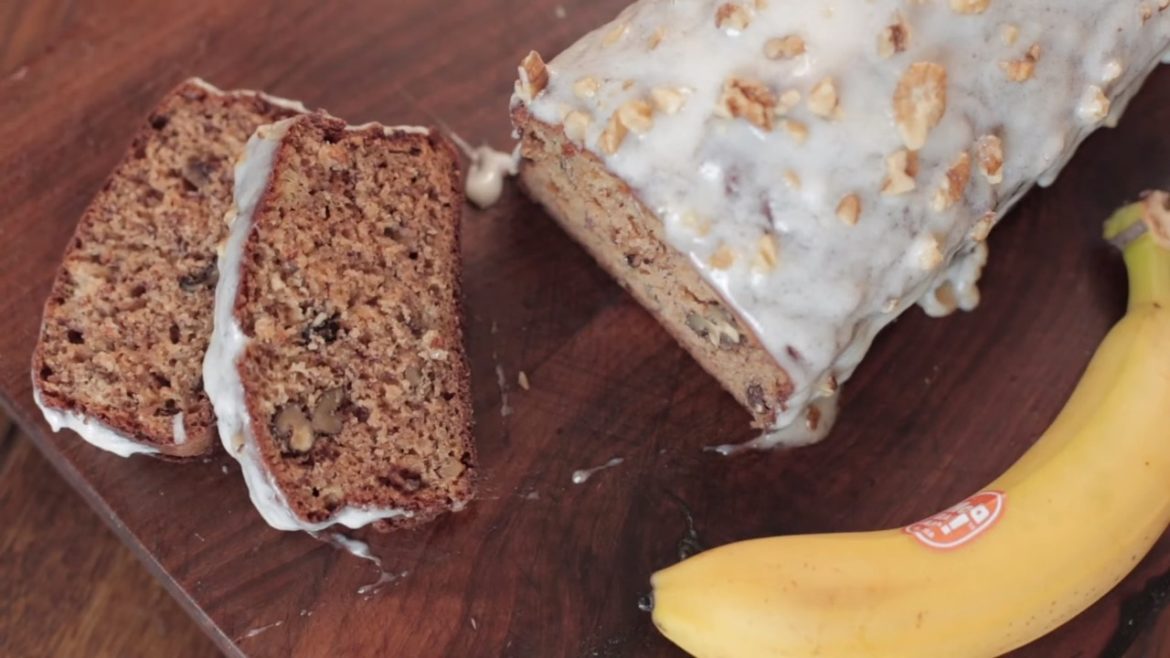 Ingredients
3 Ripe bananas
2 cups flour
1 tsp baking soda
1/2 tsp salt
1 cup raw sugar about
1 cup unsalted butter
3 tbsp yogurt
1 hand full of nuts
2 eggs
1/2 cup cream cheese
1 cup confectioners sugar
Instructions
In a bowl mix together 1 cup of raw sugar with 1/4 unsalted butter, yogurt, and eggs until the sugar has been dissolved.
Peel the bananas and smash them until soften.
In a large bowl mix 2 cups of flour with baking soda and salt, add the butter mixture and the mashed bananas and mix them until an Imogen dough
Add the crushed nuts into the mixt.
Coat with butter a baking pan, add some parchment paper. Put the banana bread mix and bake for 60minutes at 350°F
Let it cool down and now let's make the Creamcheese frosting
For the cream cheese frosting
In a stand-alone mixer, put 1/2 cup unsalted room temperature butter and mix it well until is creamy.
Add the cream cheese and mix for a few minutes. Add the confectioner's sugar and mix for 3- 5 minutes until everything combines.
Spread on to the cold banana bread and sprinkle some nuts over
Did You Make This Recipe?
---
Enjoy