TURKISH SANDWICHES is on the menu in Book recipe, and we are going to teach you how to make this delicious recipe from scratch!
Today, we would like to show you three different sandwiches that are our favorites; Ayvalık Toast, Hatay Döner Wrap, and the Dirty Spring Sandwich! We had an amazing time preparing them for you and we're very excited to learn which one you like the best! Do not forget to write your favorite in the comments.
Follow along with the ???? recipes below????????????????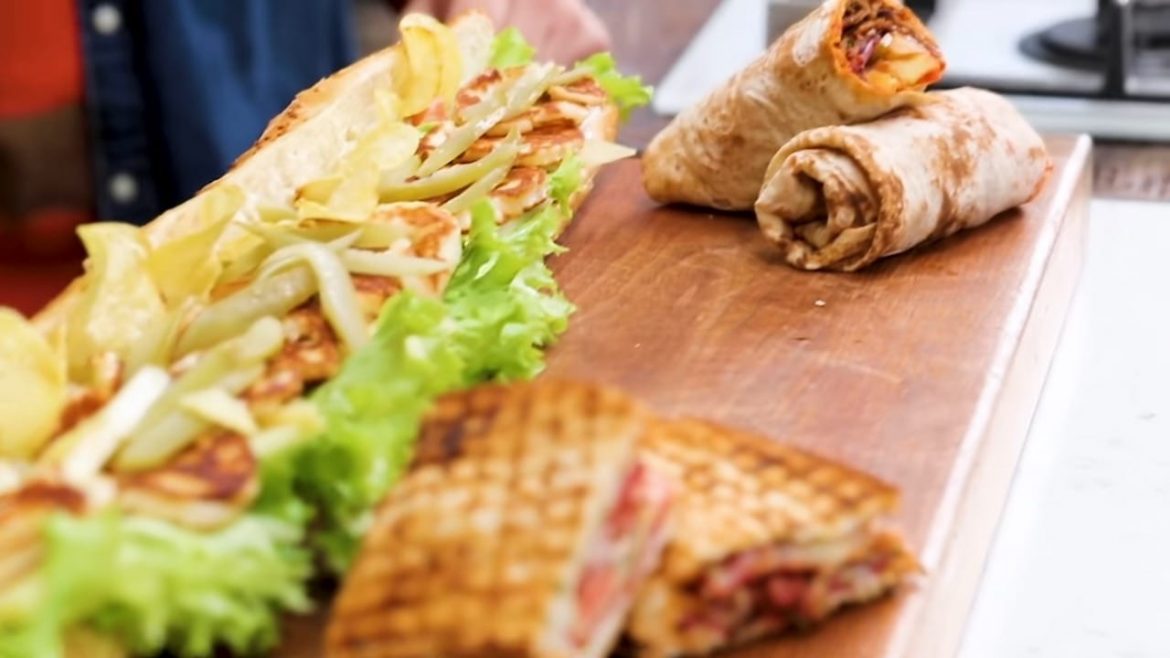 Ingredients
Ayvalık Sandwich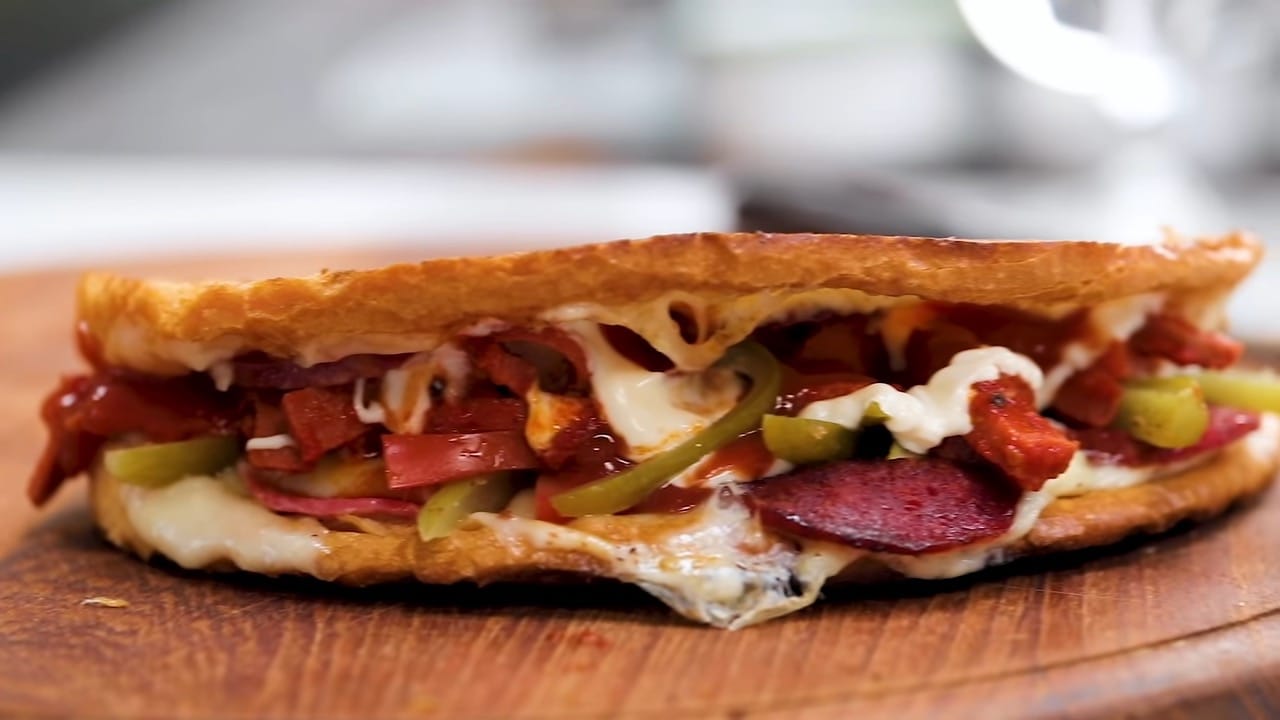 ½ cup water
1 heaped teaspoon tomato paste
A pinch of black pepper
A pinch of salt
1 sausage, sliced lengthwise
8 slices sucuk, sliced, or any cured meat such as chorizo, salchica, or pepperoni.
8 slices kashar cheese, sliced or any kind of cheese that can melt
6 slices of salami, sliced and cut in half.
2 slices of toast bread
2 tablespoons butter
1 pickled cucumber, sliced into strips
½ tomato, sliced
Butter
Mayonnaise
Ketchup
Dirty Spring Sandwich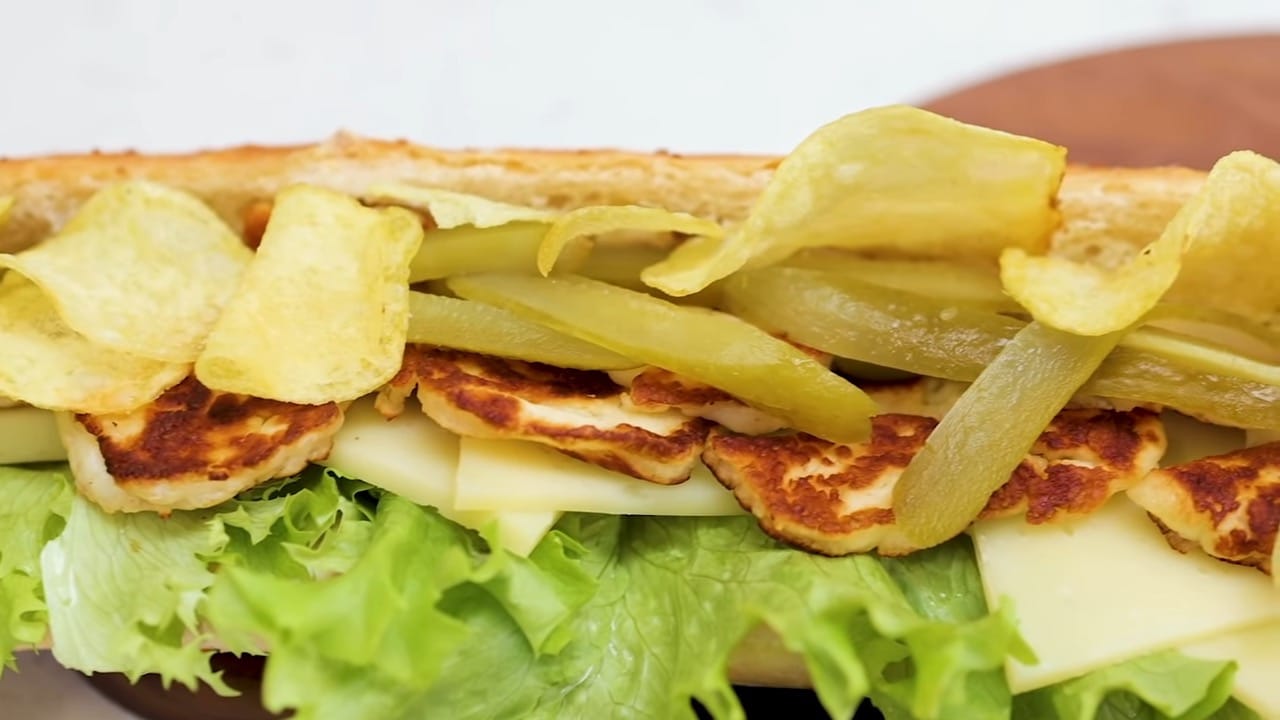 1 baguette bread
4 tablespoons mayonnaise
2-3 tablespoons canned peas, carrot, and potatoes
Salt
Black pepper
3 pickled cucumberss (1 for garniture, diced, 2 for a sandwich, cut into strips)
250 g halloumi, sliced
4 lettuce leaves
200 g aged kashar cheese, sliced
Chips
Antakya Döner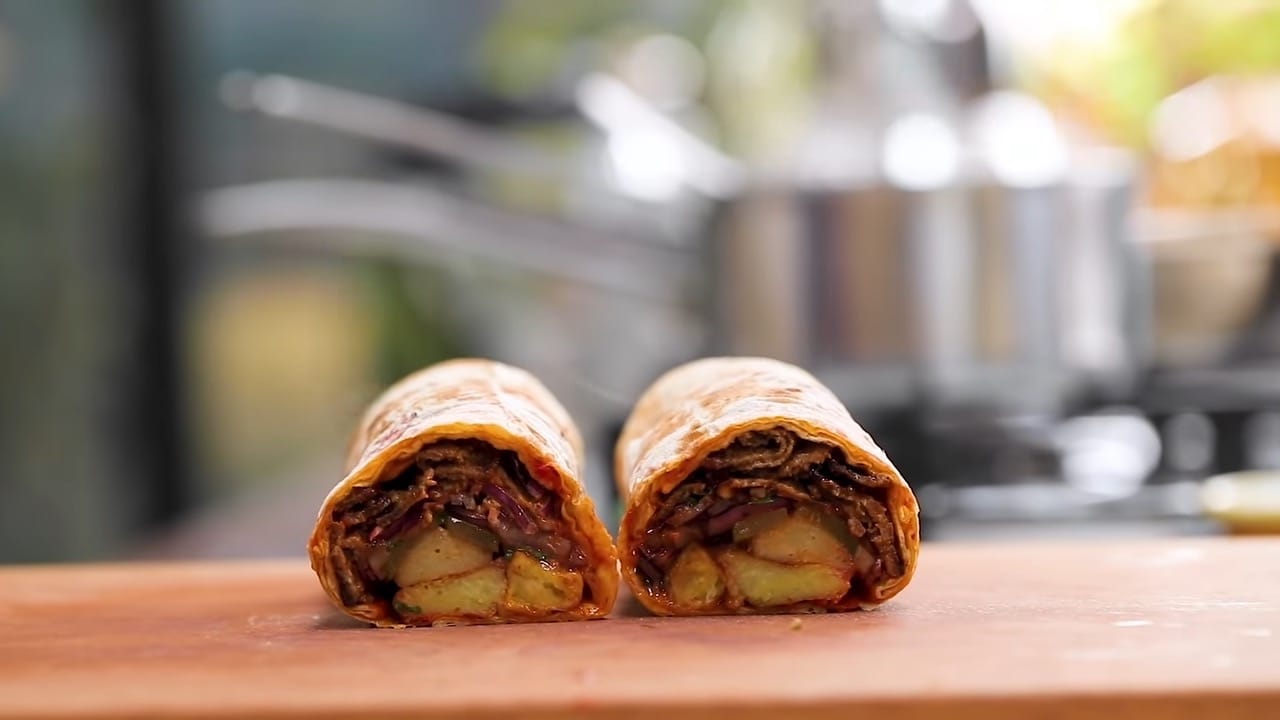 1 heaped tablespoon red pepper paste
3 tablespoons olive oil
200 ml tomato puree
2 cloves garlic
A pinch of salt
A pinch of black pepper
A pinch of sugar
A sip of vinegar
2 pickled cucumbers
200 gr döner
1 tablespoon butter
1 lavash
Potato fries
Instructions
Ayvalık Sandwich
Combine the tomato paste and water in a saucepan and bring to a boil.
Then add the sausage in tomato sauce.
Place the sucuk on a panini toaster and grill.
When it's cooked, place them inside the bread with kashar cheese.
Turn occasionally and add more kashar and salami.
Butter the sides of the bread and place on the panini toaster.
Toast until both sides are crispy and brown.
If you don't have a toaster you can use cast iron skillets on top of each other instead.
After toasting your bread, open and place the pickled cucumber, tomato, and sausage into your sandwich.
At last, add some mayonnaise and ketchup into your sandwich, then it is ready to dig in.
Dirty Spring Sandwich
To make the Russian salad, combine mayonnaise, canned garnishes, pickled cucumber, pickle juice, salt, and black pepper in a bowl.
Halve the baguette bread and spread the salad to the bottom. The salad will be an insulator and a good dressing for your bread.
Place the lettuce leaves.
To grill the halloumi, heat a large pan on high heat and add some olive oil.
When oil is hot, place the halloumis on the pan. To have gorgeous golden-brown halloumis you shouldn't flip them until one side is completely cooked and crunchy.
Place the aged cheese, grilled haloumis, pickled cucumbers on lettuce leaves, and top with chips.
Make sure you add the chips just before you eat to keep it crunchy.
Did You Make This Recipe?
---
Enjoy
Let us know what you think of today's TURKISH SANDWICHES tips, tricks, and hacks!