Fluffy Yeast Donut is on the menu in Book recipe, and we are going to teach you how to make this delicious recipe from scratch!
Follow along with the ???? recipes below????????????????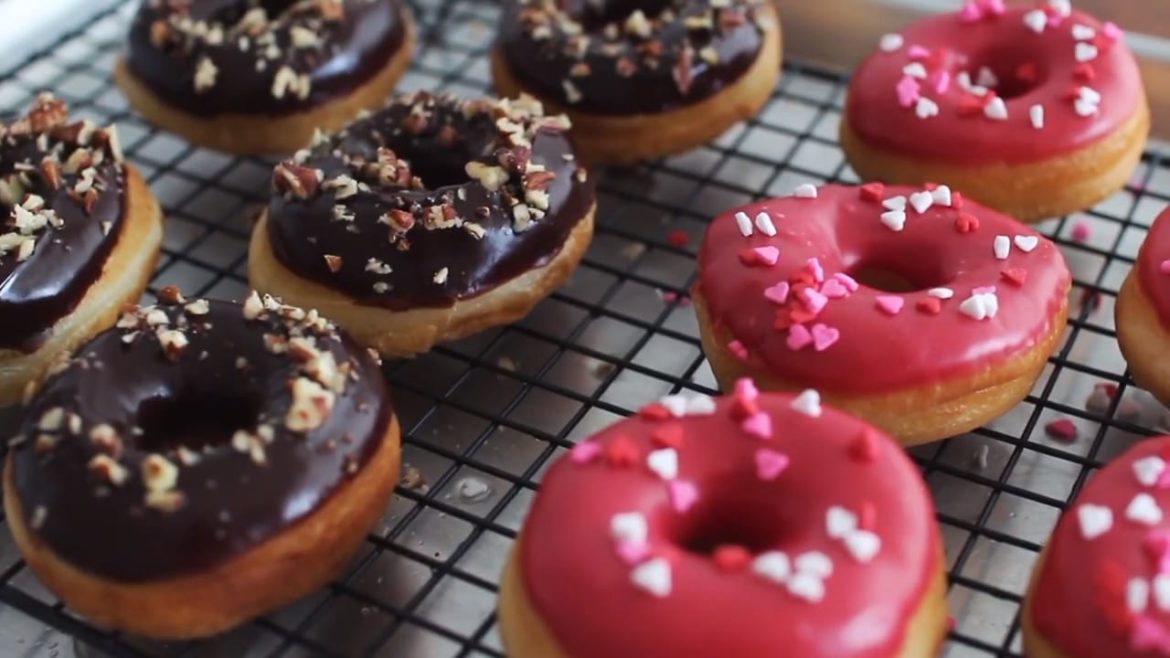 Ingredients
Warm milk 150g
1 tsp of Active dry yeast (3g)
All-purpose flour 270g
Sugar 25g
Salt 1/2 tsp
1 Egg
Unsalted butter 60g (Room temperature)
Chocolate Glaze
Dark chocolate 90g
Unsalted butter 30g
Corn syrup 15g
Water 15g
Raspberry glaze
Icing sugar 100g
Raspberry puree 35g
Instructions
Dissolve the yeast in the warm milk
Put all the ingredients in the mixing bowl except for the butter
Knead the dough with a dough hook for about 5 min until it's smooth and elastic
Add the butter and knead for about 5 min
Proof the dough about 1 hour and a half
(This depends on the temperature and moisture. The dough becomes around double of the size, it's ready!)
Cut the donuts
Proof it about 30 min
Fry each side of the donuts (The oil temperature is around 320F to 330F)
Chocolate Glaze
(In the video, it's 10g of water but it's a typo! sorry it's 15g)
Melt all the ingredients in the microwave and stir it well
Raspberry glaze
Mix it together (If the consistency is too loose, add more icing sugar. Or if it's too firm, add more puree
Did You Make This Recipe?
---
Bon Appétit