French Tulie Cookies are on the menu in Chef Anna Olson's amazing kitchen, and she is going to teach you how to make this delicious recipe from scratch!
Follow along with the recipes below!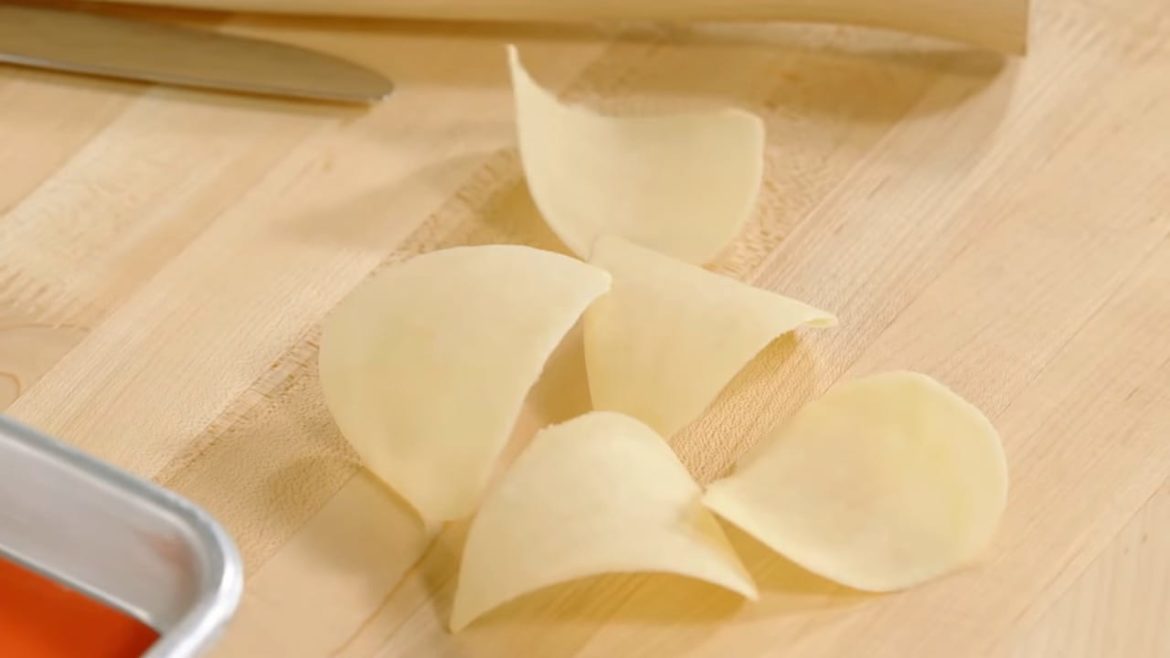 Ingredients
5 Tbsp (75 g) unsalted butter, at room temperature
½ cup (65 g) icing sugar, sifted
2 Tbsp (40 g) honey
1 egg white
2/3 cup (100 g) all-purpose flour (plain flour)
Instructions
Beat the butter with the icing sugar and honey until smooth (you can do this with electric beaters or in a stand mixer fitted with the paddle attachment).
Beat in the egg whites (the mixture may look curdled – that is OK).
Sift in the flour and stir until the batter is smooth and then chill it until firm, about 2 hours.
Preheat the oven to 350 F (180 C).
Line a baking tray with a silicone-coated liner (this is preferred over parchment paper since the paper can wrinkle). Prepare a template by cutting out a shape in the center of a flat piece of plastic (such as a yogurt container lid, with the edges trimmed away). The template can be just about any shape or size – the classic French "tuile" is a square, but a teardrop, leaf, heart, or any other shape is common.
Ready a small rolling pin or another curved tool, and steady it so that it doesn't move – resting the warm cookies on this will give them their curve.
Place the template on the silicone liner and, using a small palette knife, spread an even layer of batter over the template, smoothing as needed.
Lift the template carefully, scrape off any excess batter and place it next to the first cookie and repeat until the tray is filled.
Bake the cookies for 5 to 6 minutes, until they brown at the edges (stay near the oven, since 30 seconds can make a big difference).
Remove the baking tray from the oven and immediately and carefully start lifting the warm cookies and placing them on the rolling pin to curl and cool.
If the cookies cool before you can get them to the rolling pin, you can return the tray to the oven for 10-15 seconds to soften up the cookies again. Repeat until you have the number of tuiles you wish (making a few extra is wise since they are delicate and can break easily).
The remaining batter will keep, refrigerated, for up to 2 weeks, or can be frozen for up to 3 months.
Notes
The tuiles will keep for up 2 to days in an airtight container (or 1, if humid).
Did You Make This Recipe?
Recipe video
---
Enjoy