One of our family's favorite dishes and so easy to make. Falafel is made from dried garbanzos (also known as chickpeas).
The Mideastern spices of cumin and coriander fill the whole with the house with anticipation of what's to come. You can buy pita bread or eat it as we do over lettuce with chopped tomatoes drizzled with Tzatziki sauce.
See the recipe below.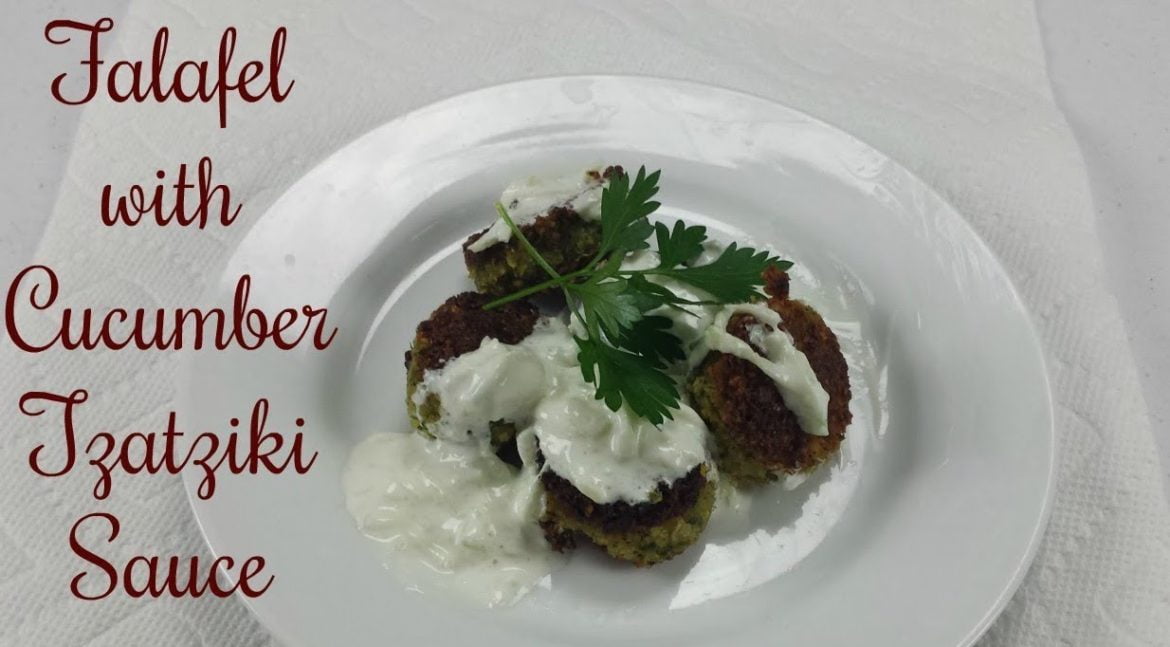 Ingredients
1 cup dried garbanzo beans
1/2 yellow onion, chopped
4 cloves of garlic
1/2 cup Italian parsley, chopped
1 1/2 tsp salt
1 tsp ground black pepper (optional)
1 tsp of ground cumin
1/2 tsp of ground coriander
1/4 tsp of baking soda
1 heaping tablespoon of flour (I use gluten free flour)
2 tsp of lemon juice
Tzatziki Sauce:
2 large cucumbers, peel and scrape out seeds
shred cucumbers on a box grater or food processer
(don't throw the juice)
1 1/2 cup sour cream or Greek Yogurt
4 tablespoons of lemon
Salt to taste
Instructions
Soak garbanzo bean either overnight before you go to work.
Drain the beans and place in food processor
Add all other ingredients and process until finely chopped.
Let rest for half an hour for the flour to be absorbed. I make the
Tzatziki sauce while the mixture rests.
Place 1/4 cup oil in a cast-iron skillet on medium heat or bake at 350 degrees for 10 minutes turning halfway through.
Wet hands and form patties or balls. Fry for about 3 minutes on each side until golden brown. Drain on paper towels.
Notes
Recipe makes about 24 small or 12 large balls or patties.

Did You Make This Recipe?