How to make strawberry & banana dessert, a recipe for banana split cake dessert, banana split ingredient
You won't need an oven to enjoy this lasagna layered with sweet, fruity deliciousness.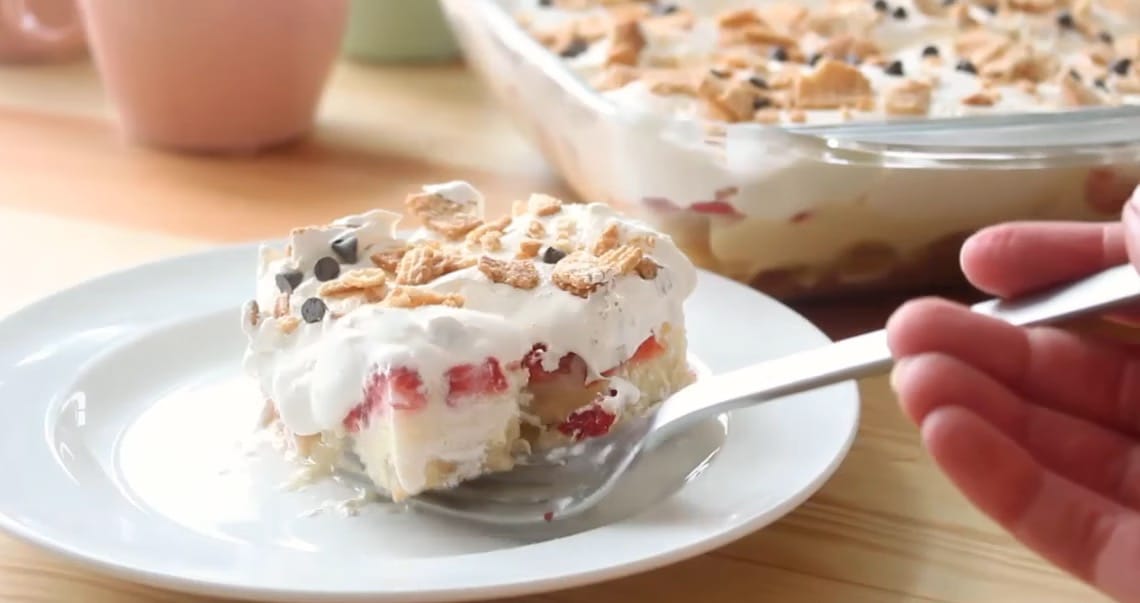 Ingredients
2 cups Cinnamon Toast Crunch cereal
6 tbsp unsalted butter, melted
2-3 bananas, sliced
500g banana pudding
1 punnet strawberries, sliced
1 tub cool whip
½ cup Cinnamon Toast Crunch cereal, roughly crushed
¼ cup mini chocolate chips
Instructions
To make the base, pulse the cereal in a blender until it resembles fine crumbs.
Mix with the butter, then press into a 9x9-inch baking dish.
Arrange the sliced bananas on top, then smooth the banana pudding on top.
Add a layer of sliced strawberries and top with cool whip, smoothing the surface as best you can.
Sprinkle the crushed cereal and mini chocolate chips on top and chill in the fridge overnight, or until firm. Slice just like lasagna
Did You Make This Recipe?
---
Enjoy