Pickle is on the menu in Book recipe, and we are going to teach you how to make this delicious recipe from scratch!
Have you ever wondered how and why is it that restaurant pickles taste so good and the ones you buy from the grocery store just don't live up to your expectations? I'll tell you why.
Good restaurants make their own pickles. That's it, that's the secret! Now you might be wondering and asking me though, "But Refika, it must be really difficult to make your own pickles, what the hell am I gonna do?" Well, I'm here to tell you it's actually not difficult at all to make your own deliciously crispy pickles at home and from almost any vegetable that have in your kitchen.
Follow along with the ???? recipes below????????????????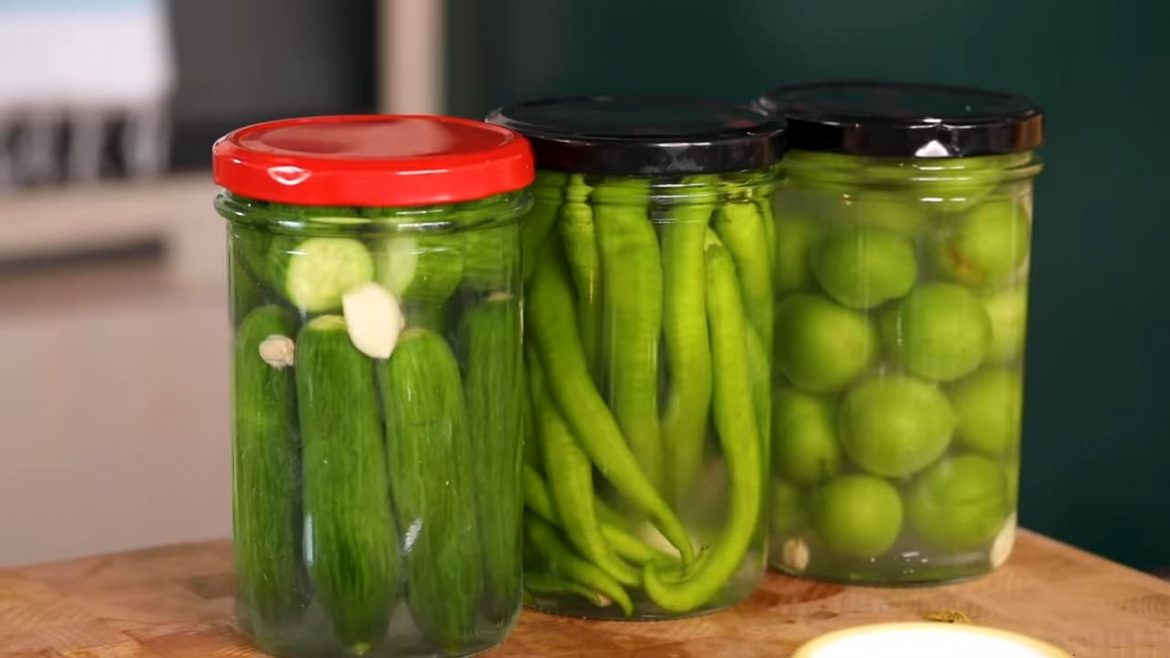 Ingredients
Turkish Pickle
The magical measurement for the brine,
4 cups (1 liter) of water
1/3 cup (80 ml) vinegar
3 tablespoons rock or sea salt
Whatever vegetable you want to pickle (Turkish favorites are cabbage, cucumber, green pepper, carrot)
Garlic 3-6 cloves (for taste)
Chickpeas (2-6) or a slice of sourdough bread -2-3 cm cubes- (for it to mature)
Instructions
Turkish Pickle
Mix 4 cups water and 1/3 cup vinegar. Add 3 tablespoons rock or sea salt and mix until salt is dissolved
Once the salt is dissolved brine will be ready.
You are then ready to make pickles with whatever vegetables you like.
Place those vegetables tightly in a jar. Make sure that there is no space left between them. This would prevent floating after brine is added.
Then add 3 cloves of garlic and 5 dry chickpeas to the jar to enhance flavor and fast fermentation. Ensure that garlic and chickpeas are scattered everywhere inside the jar.
Fill the jar with brine till all vegetables are covered with it.
Close the jar with a new lid to prevent air from flowing through the jar.
Keep the pickle in a dark and cool place for about three weeks or a month it will be ready.
Did You Make This Recipe?
---
Enjoy
Let us know what you think of today's Pickle tips, tricks, and hacks!
Important Info
The pickle that you made should be kept in a cool and dark place. If it is warm, your pickle might go soft, or mature too fast, and open the lid.
You can use chickpea to expedite fermentation. Alternatively, you can reduce the amount or make no use of it. If you prefer the latter, keep in mind that the fermentation might take longer.
You can pickle small vegetables like plums and dill as a whole, but always make sure to make a few incisions into bigger veggies such as melons, and big cucumbers in order for the brine to better instill.
Make sure to only use fresh vegetables. If it has a moth or rotten part it will ruin all the pickles.
Ensure that the brine covers all the ingredients.
You can cover pickles with vine leaves for they have tannin making your pickles crunchier and crispier, therefore more delicious.
Always make sure to use drinking water for making brine.
If you want to make a less salty pickle you can use less but do not add less than 2 tablespoons as this would affect its preservation.