Strawberry Shortcake (Korean style) is on the menu in Book recipe, and we are going to teach you how to make this delicious recipe from scratch!
I know many of you have been waiting for this. It's a cake made from a genoise, whipped heavy cream, and fresh strawberries. It has to be good – the overall texture is extremely light so it simply melts in your mouth.
Follow along with the ???? recipes below????????????????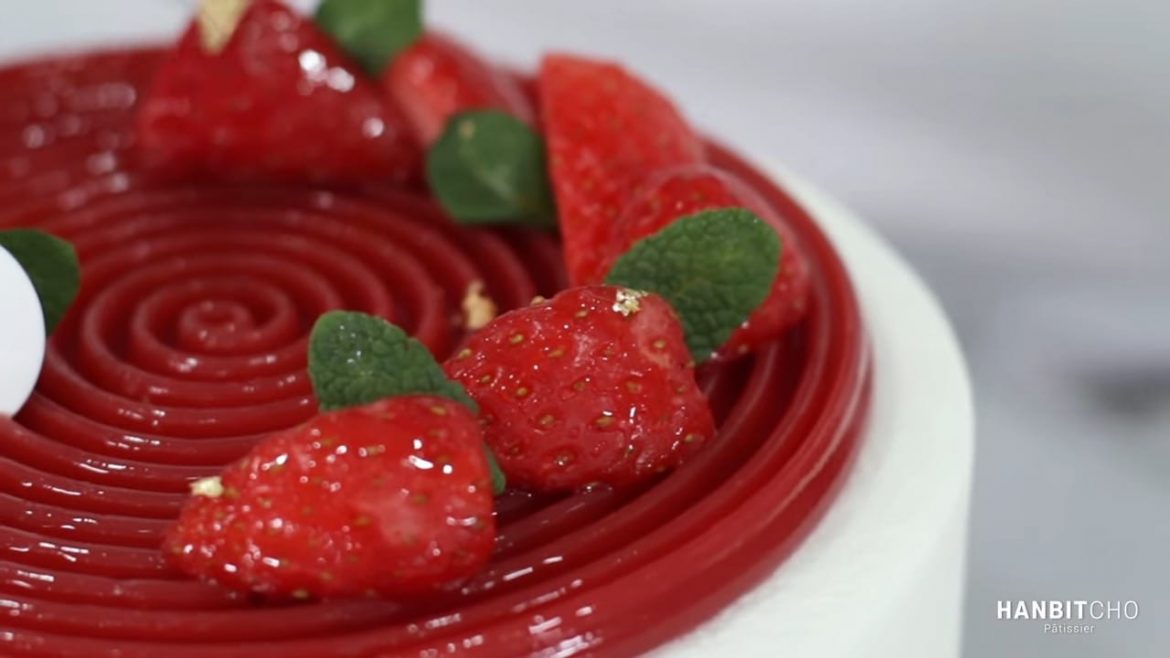 Ingredients
Genoise:
Please watch my detailed "how to make a perfect genoise" video recipe.
Syrup:
Water 40
Sugar 20g
Cointreau (orange liquor) 4g
Strawberry Tourbillon:
Strawberry Puree (if self-made, then just blend your strawberries with 10% sugar. You have to strain it through a sieve) 130g
Sugar 15g
Pectin NH 3g
Lemon juice 4g
Creme Chantilly (Whipped Cream):
Heavy Cream 360g
Sugar 40g
Mascarpone 40g
Cointreau 6g (replaceable with another type of liquor like kirsche)
Glaze:
You can either use a store-bought mirror glaze or follow my video recipe!
Instructions
Assembly:
Please refer to the video for the assembly.
Syrup:
Bring water & sugar to a boil.
Add the Cointreau. I strongly recommend adding some sort of liquor (like kirsche) but if you don't have any, just leave it out.
Strawberry Tourbillon:
Mix sugar & pectin.
Heat the strawberry puree and when it's 40℃ add in the sugar & pectin.
Once it starts boiling boil for another 1~2min and add the lemon juice.
Let it boil for another 10sec and take it off the heat. Pour it into the tourbillon mold (Big Tourbillon 100, Silikomart) and freeze completely.
Creme Chantilly (Whipped Cream):
Add everything into a bowl and whip to desired consistency.
Notes
How to store:
It's best-served 3~4hrs after the assembly (all the flavors come together). Can store in the fridge for up to 2days.

Did You Make This Recipe?
---