Egyptian Vermicelli Rice is on the menu in Book recipe, and we are going to teach you how to make this delicious recipe from scratch!
Egyptian Vermicelli Rice is a great dish that really transforms simple rice into a fantastic side full of flavor and great texture. This recipe uses vermicelli, butter, and stock to upgrade your rice, you're bound to make this your default rice recipe going forward. I'm Obi from Middle Eats and I'm on a mission to show you how to cook delicious food from across the Middle East. Leave a comment with any recipe requests you'd like to see me cook.
Follow along with the ???? recipes below????????????????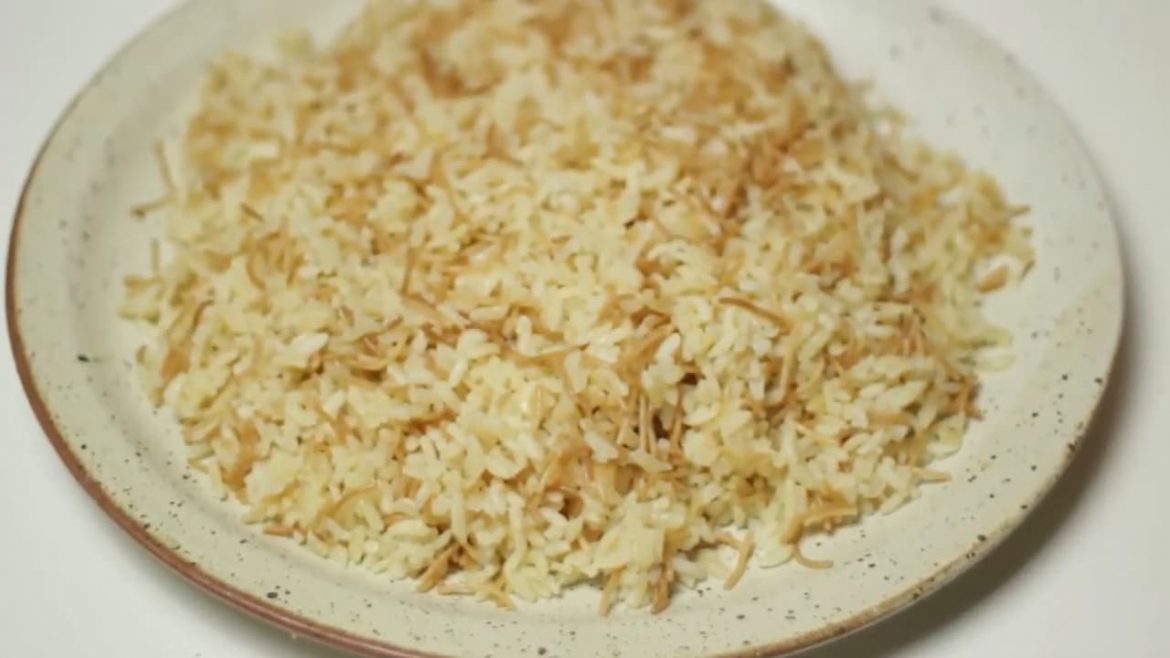 Ingredients
1 Cup Medium Grain Rice (preferably Egyptian, but Japanese works too)
1/3 Cup short Vermicelli
500 ml (17 fl oz) of stock (match the stock flavor to the main dish you are serving)
1 Tbsp Butter
1 Tbsp Vegetable oil
1 Tsp Salt
1/2 Tsp White Pepper
Instructions
Place your rice in a large bowl and fill with room temperature water
Agitate the rice to dissolve surface starch into the water
Pour out the water when it gets cloudy and repeat the washing process 3 more times
Pour washed rice out into a sieve or colander to drain for 30 mins - 1 hour
Prepare your stock by adding the salt and pepper to it and mixing to dissolve
When the rice has dried, add the butter and oil to a pot with a tight-fitting lid over medium heat
Let the butter melt then add the vermicelli and fry for 2-3 minutes until a medium brown in color
Add the dried rice to the vermicelli and mix well to combine. If your rice hasn't fully dried then fry it for a few minutes until it turns pearlescent
Flatten the rice into an even layer
Pour enough stock over the rice to cover it, you want to pour it to about 1.5 cm or 1/2 in above the level of the rice
Cover the pot with the lid and turn the heat up, leave the pot covered until the water has all boiled off
When the water has evaporated, turn the heat down to the lowest setting, and leave the rice to steam with the lid on for 20 minutes
After 20 minutes, check the rice for doneness, if cooked set the lid ajar for excess steam to escape
Spoon out onto a platter to serve
Did You Make This Recipe?
---
Enjoy
Let us know what you think of today's Egyptian Vermicelli Rice tips, tricks, and hacks!