Cacik (Turkish Tzaztiki) is on the menu in Book recipe, and we are going to teach you how to make this delicious recipe from scratch!
When it comes to dips, Cacik or Tzatiki is definitely in the top 5. It's the perfect accompaniment to grilled meats and is a great choice for a light snack. It's a lot simpler than you think to make, and you probably already have most of the ingredients for it. Once you've made it, you'll never be able to buy store-bought Tzatiki again, and if you serve it with my recipe for seasoned bread you are bound to fall in love.
Follow along with the ???? recipes below????????????????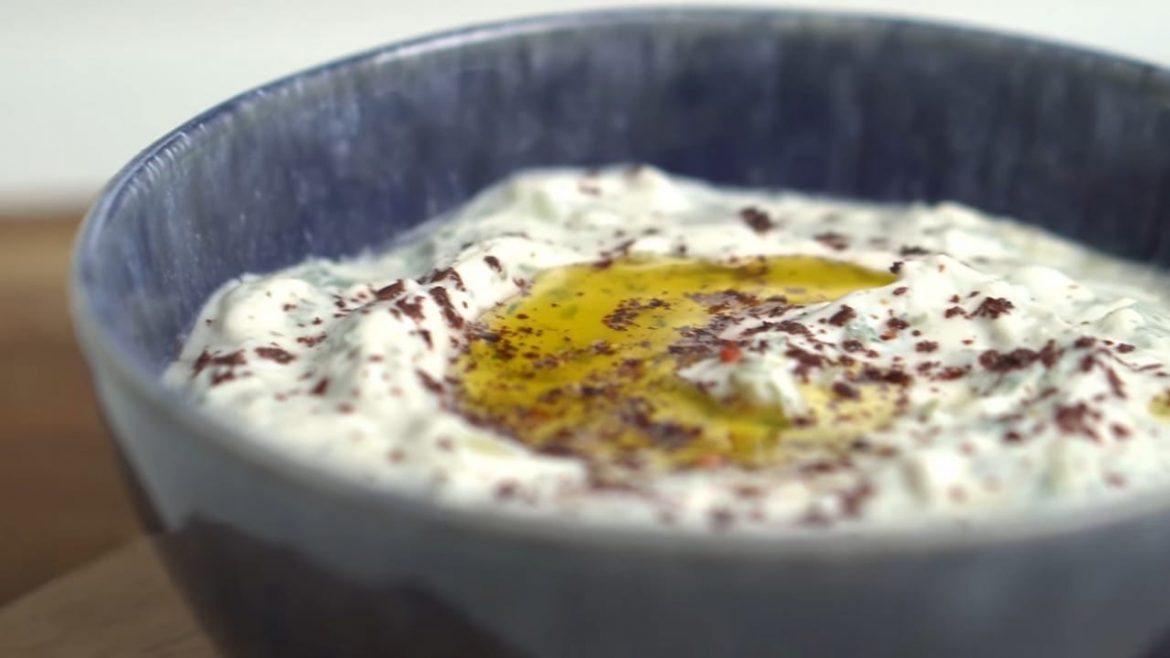 Ingredients
Cacik:
1/2 Large English Cucumber or 2 Small Salad cucumbers
1 large clove of garlic
500g Greek or Turkish strained yogurt
4 Tbsp Lemon Juice
1 Tbsp fresh dill
2 Tsp Dried Mint
1 Tbsp olive oil
1/2 Tsp salt
Bread spice Topping: (enough for 2 large pittas):
1 Tbsp Vegetable Oil
1 Tsp Pul Biber (Aleppo Pepper)
1/2 Tsp Oregano
1/2 Tsp sumac
1/4 Tsp paprika
1/4 Tsp salt
Instructions
Cacik:
Wash and grate your cucumbers using the large side of your grater or chop the cucumbers into small cubes
Remove the dill leaves from their stalks and finely mince
Mince the garlic and combine all of the ingredients together in a bowl
Mix well until a uniform mixture has come together
Place in a bowl, make a well and add in some olive oil, sprinkle over some sumac or pul biber
Bread spice topping:
Combine all of the ingredients together in a bowl until a paste forms
Add some of the paste to the top surface of your bread and spread into a very thin layer
When all your bread has been coated place it under the grill of your oven for about 3-5 minutes until it has crisped up and the oil has been absorbed
Remove and allow to cool for a minute before slicing and serving while still warm
Did You Make This Recipe?
---
Enjoy
Let us know what you think of today's Cacik (Turkish Tzaztiki) tips, tricks, and hacks!