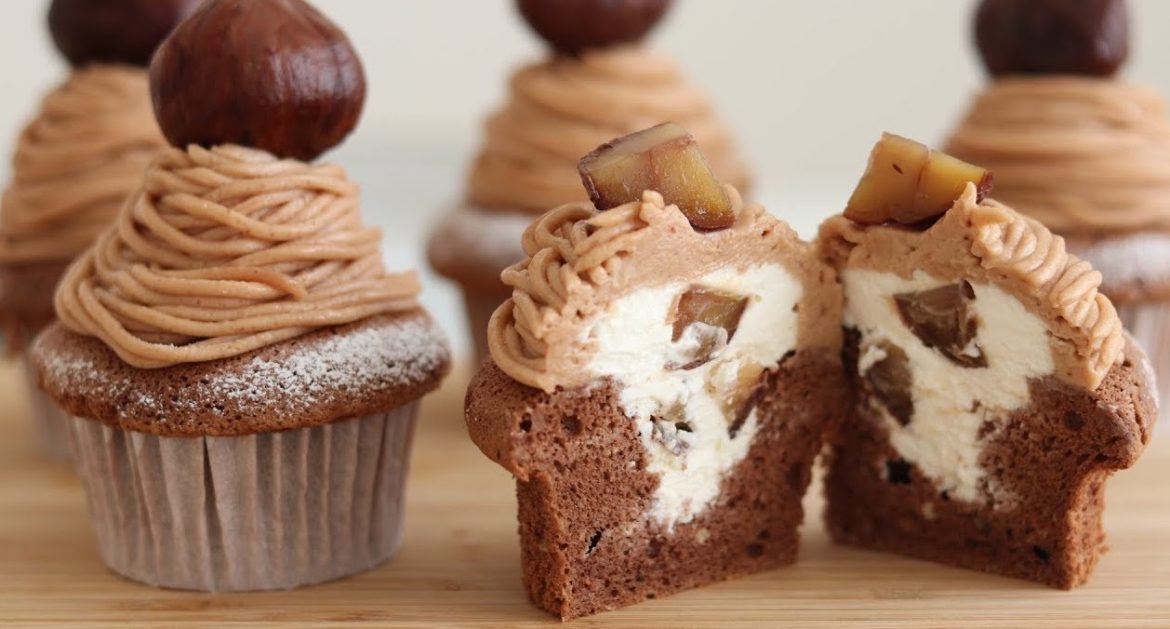 Ingredients
Cupcake
2 egg white
60g sugar
2 egg yolks
50g cake flour
35ml milk
15ml vegetable oil
10g cocoa powder
Mascarpone cream
50g mascarpone cheese
12g sugar
100g whipped heavy cream
Mont blanc cream
240g chestnut paste
100g whipped heavy cream
Instructions
Make a base cupcake.
Separate the cold eggs into egg whites and yolks, and leave the yolks at room temperature.
A total of 60 g of granulated sugar is added to two egg whites in three portions to make a meringue.
Add 2 egg yolks and mix at low speed.
Sift 60 g of flour and mix until flour is gone.
Mix 35 ml of milk and 15 ml of salad oil.
Sift 10 g of cocoa powder and mix thoroughly. (If you do not mix well here, it will be lumpy)
Add a scoop from the meringue dough to the cocoa dough and mix thoroughly. (At this time, the bubbles are crushed and it is OK).
Add cocoa dough ⑥ to meringue dough ④ and mix.
Put in a squeeze bag and squeeze into a muffin cup.
Bake for 18-20 minutes in an oven preheated to 170 ° C.
Remove from the mold as soon as it is burned and remove rough heat.
Did You Make This Recipe?
---
Enjoy
Let us know what you think of today's Mont Blanc Cupcake tips, tricks, and hacks!