Brilliant Birthday Cupcakes are on the menu in Book recipe, and we are going to teach you how to make this delicious recipe from scratch!
These brilliant Birthday Cupcakes for the kids will put a smile on every face at your next birthday!
Follow along with the ???? recipes below????????????????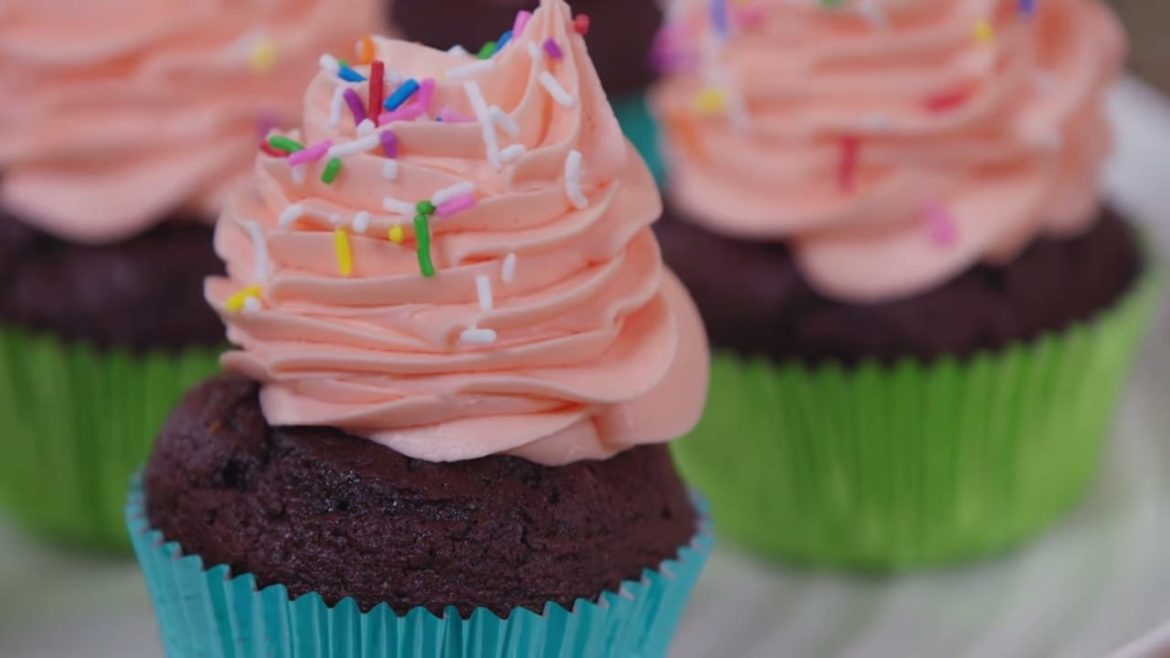 Ingredients
Chocolate Cupcakes:
1 cup (150 g) all-purpose flour
¾ cup (150 g) granulated sugar
½ cup (60 g) Dutch-process cocoa powder
2 tsp baking powder
½ tsp fine salt
½ cup (125 mL) full-fat sour cream
½ cup (125 mL) vegetable oil
3 large eggs
1 tsp vanilla extract
Vanilla Frosting:
1 cup (225 g) unsalted butter, room temperature
4 cups (520 g) icing sugar
¼ tsp fine salt
2 Tbsp (30 mL) 2% milk
2 tsp vanilla extract
Instructions
Preheat the oven to 350°F (180°C) and line a 12-cup muffin tin with paper or foil liners.
For the cupcakes, sift the flour, sugar, cocoa powder, baking powder, and salt into a large bowl. In a separate bowl, whisk the sour cream, oil, eggs, and vanilla together. Add these wet ingredients all at once to the flour and whisk well by hand for a minute, until smooth. Use a scoop to divide the batter between the cups. Bake the cupcakes for about 25 minutes, until they spring back when gently pressed on top.
Cool the cupcakes in the tin on a cooling rack for 15 minutes before removing them from the tin to cool completely before frosting. Unfrosted, the cupcakes can be stored in an airtight container at room temperature for a day, or frozen for up to 3 months. Frosted cupcakes will keep in a sealed container in the fridge for up to 2 days, but freezing is not recommended.
For Vanilla Frosting, using electric beaters or a stand mixer fitted with the paddle attachment, beat the butter at high speed for 2 minutes, until fluffy. Add half of the icing sugar and beat, starting at low speed and then increasing to high, stopping to scrape the bowl once or twice. Add the remaining icing sugar and salt, and beat again at low speed and then increase to high, again, scraping the bowl once or twice. Add the milk and vanilla and beat at low speed and then increase to high. Beat for 3 to 4 minutes until fluffy and light and to build the structure so your frosting will hold its shape.
Notes
Adapted from Baking Day with Anna Olson, Appetite by Random House, 2020.

Did You Make This Recipe?
---
Bon Appétit