Chocolate chip cookie bars are on the menu in Book recipe, and we are going to teach you how to make this delicious recipe from scratch!
I love these super chewy dessert bars for when you have a Chocolate Chip Cookie craving but you don't have the time, patience, or volunteers to help you scoop cookies. They're a fall favourite that are easy to slice, and freeze fantastically well, too.
Follow along with the ???? recipes below????????????????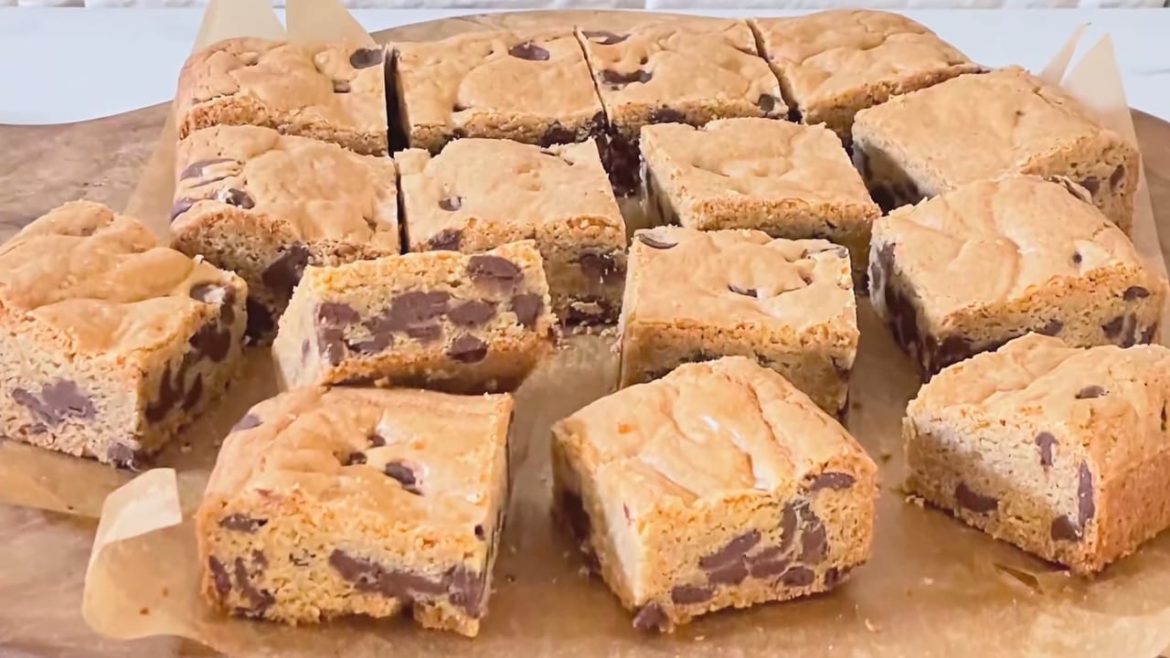 Ingredients
1 cup (225 g) unsalted butter, melted and cooled
1 cup (200 g) packed light brown sugar
½ cup (100 g) granulated sugar
2 large eggs
2 tsp (10 mL) vanilla extract
2 ¼ cups (337 g) all-purpose flour
¼ cup (32 g) cornstarch
¾ tsp baking soda
¾ tsp fine salt
1 ½ cups (263 g) chocolate chips
Instructions
Preheat the oven to 350°F (180°C). Lightly grease and line a 9-inch (23 cm) square pan with parchment paper so that the paper comes up the sides.
Combine the wet ingredients. Whisk the melted butter with the brown and granulated sugars. Whisk in the eggs and vanilla.
Sift in the flour, cornstarch, baking soda and salt and still until evenly combined. Stir in the chocolate chips. Scrape the batter into the prepared pan and spread to level it.
Bake the bars for about 30 minutes, until it starts to rise at the edges. Cool the bars in their pan on a rack, before removing to portion into bars.
Notes
Makes one 9-inch (23 cm) square pan
Cuts into 25 to 36 bars

The bars will keep, well-wrapped and unrefrigerated, for up to 5 days. They can be frozen for up to 3 months.

Did You Make This Recipe?
---
Bon Appétit