Peanut Butter Chocolate Chip Cookies are on the menu in Book recipe, and we are going to teach you how to make this delicious recipe from scratch!
Follow along with the ???? recipes below????????????????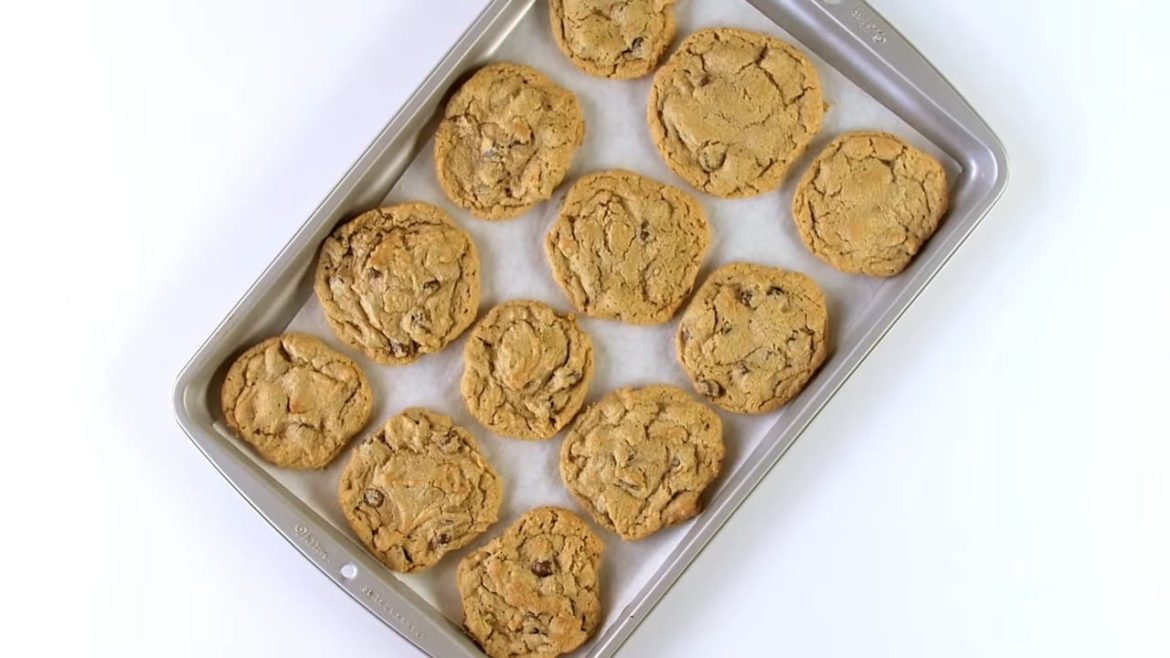 Ingredients
1 cup creamy peanut butter
1 cup firmly packed brown sugar
1 large egg
1 teaspoon baking soda
1/2 cup milk chocolate chips
Instructions
Preheat oven to 350°F. Mix all ingredients except chocolate chips. When blended, mix in the chocolate chips.
Using your hands, form 1 1/2-inch balls (dough will be very wet and sticky) and place onto an ungreased parchment lined cookie sheet. Don't make them too big because they do spread. You should have about 12 balls when finished.
Bake for 9 minutes. Let the cookies sit on the cookie sheet for aobut 30 seconds to 1 minute before removing them to cool on a wire rack.
Notes
Change up this recipe by swapping the milk chocolate chips out for dark, white or even peanut butter baking chips.

Did You Make This Recipe?
---
Enjoy
Nutrition Information
227.3 Calories
13.6g Total Fat
5.8g Protein
23.1g Total Carbohydrate
19.8g Sugars