GARLIC GREEN BEANS is on the menu in Book recipe, and we are going to teach you how to make this delicious recipe from scratch!
Green beans (string beans) with garlic and oil is super simple and makes such a delicious side dish. This easy Italian side dish only takes about 15 minutes and goes well with so many different dishes. The best part about this recipe is the ingredients. There are only 5 of them! I hope you enjoy this sauteed Italian green beans recipe!
Follow along with the ???? recipes below????????????????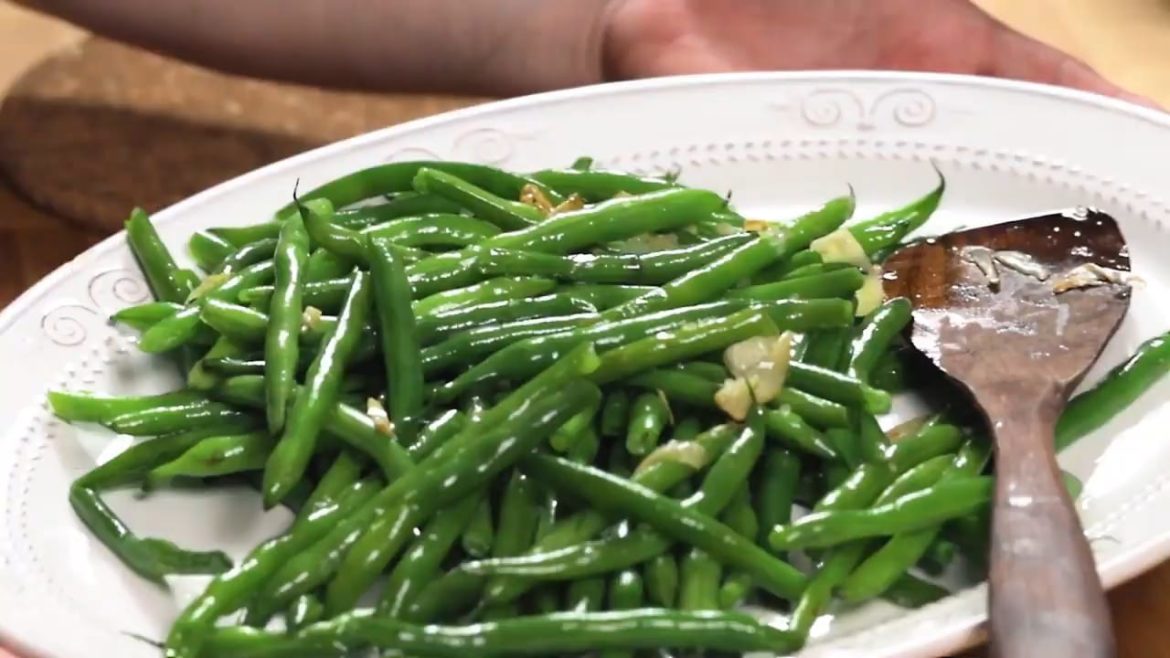 Ingredients
1 pound green beans
5 cloves garlic
1/4 cup olive oil
1/4 cup extra virgin olive oil
1 tsp kosher salt
Instructions
Trim or snap the ends off of the green beans. Slice or chop 5 cloves of garlic into small pieces.
Bring a ½ cup of water to boil in a shallow pan and add the green beans. Cover and cook for 2-3 minutes until bright green. Drain beans and wipe the pan clean.
In the same pan on medium-low heat saute the garlic in a ¼ cup of olive oil until lightly golden (about 1-2 minutes).
Add the green beans to the pan and mix well. Cook for 2-3 minutes longer and add 1 tsp of kosher salt. Taste test and adjust salt, or add pepper if desired. Turn off heat and drizzle some extra virgin olive oil on top before serving.
Notes
Finishing with extra virgin olive oil is optional.
Buy firm, crisp green beans that snap easily.
Lightly saute the garlic until golden then toss the green beans with the garlic oil, thoroughly coating them, to achieve maximum flavor.
If you prefer green beans on the softer side just saute for a few more minutes to achieve desired consistency.
No pepper was used, but can be along with crushed red pepper flakes.
Did You Make This Recipe?
---
Enjoy
Nutrition
Calories: 203kcal
Carbohydrates: 9.3g
Protein: 2.3g | Fat: 19.1g
Saturated Fat: 2.7g
Sodium: 590mg
Potassium: 252mg
Fiber: 3.9g
Sugar: 1.6g
Calcium: 49mg
Iron: 1mg