I usually make a whole bread without putting a coup, but since the missing coup knife came back (♡). I was too happy to put the coup and baked it. Dropping butter or oil on the coup and baking will increase the temperature, so it will open up.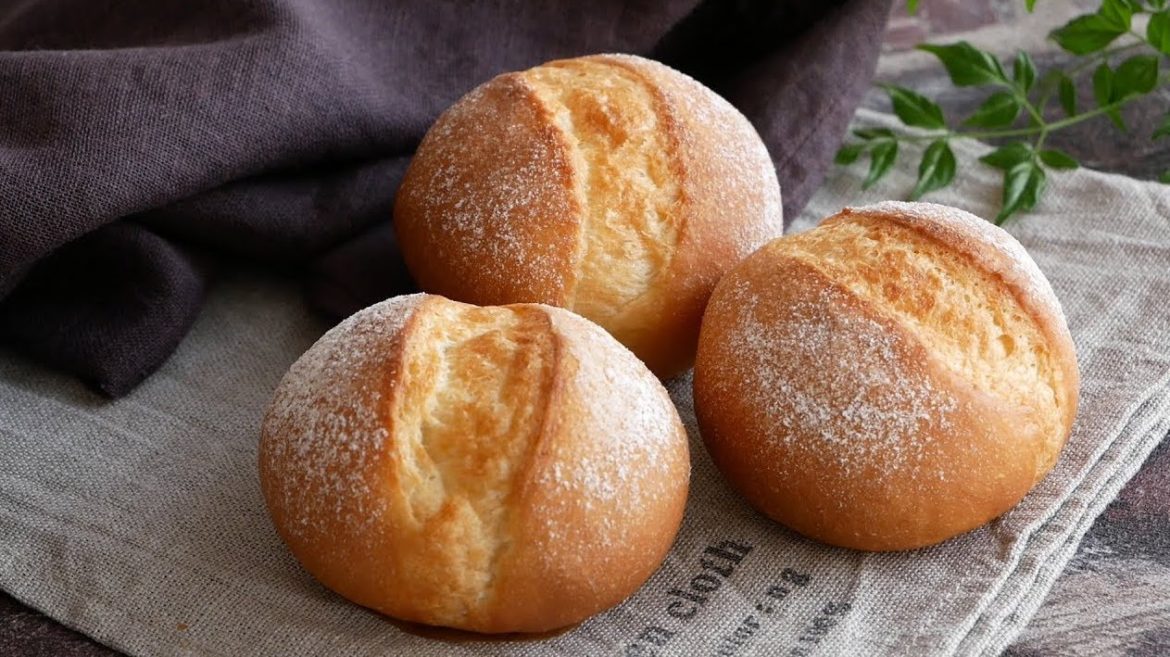 Ingredients
Bread rolls:
150g Bread flour (Lys d'Or brand) ★
8g Sugar ★
2g Salt ★
40g water
60g milk
2g dry yeast
12g Unsalted butter(room temperature)
For Sprinkle:
For Toppings:
16g(2g×8) Salted butter
Instructions
Combine the dry ingredients (★)and mix together with a whisk.
Combine water, milk, and dry yeast, then add it to ① and mix.
Put it on the table and knead. (10mins)
Add butter and knead more. (5mins)
Make it round, then leave it at a warm place until it gets twice as bigger. (primary fermentation)
Degas the dough from ⑤, divide it into 8 pieces and make them round.
Cover them with a wet cloth and leave them for 15 mins. (bench time)
Deflate the dough lightly, round off each piece again and line them up on a baking sheet.
Cover with a tightly wrung out moistened kitchen towel and leave to rise again (2nd rising), until they are 1.5 to 2 times their original size.
Preheat the oven to 250°C. Dust the rolls with bread flour (not listed in the ingredient list) using a tea strainer.
Slash the top with 1 cut and put butter on the top.
When the oven has heated up all the way, mist the rolls generously.
Turn the oven temperature down to 230°C and bake the rolls for 13 minutes.
Place it on a wire rack to cool.
Did You Make This Recipe?
---
Enjoy
It's evil, but I eat it at home, so it's really good!
This is a baked bread in Lisdall and it's delicious.
Tonight we will toast with Petit bread, salad, and wine.