Fluffy Steamed Buns are on the menu in Book recipe, and we are going to teach you how to make this delicious recipe from scratch!
Follow along with the ???? recipes below????????????????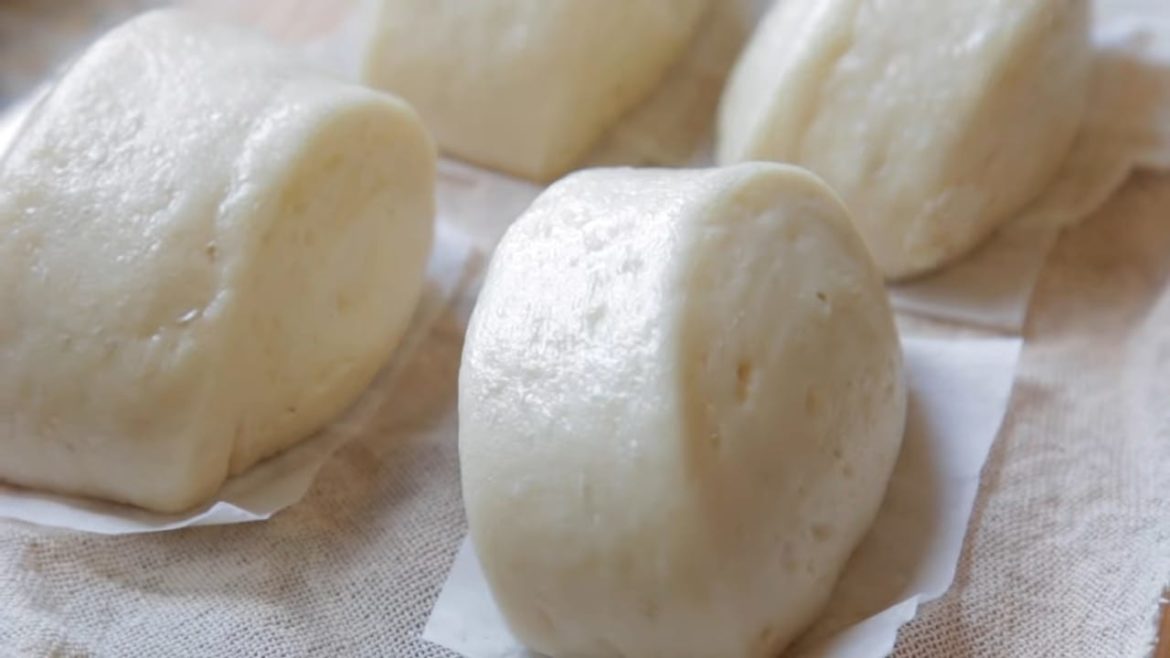 Ingredients
1 cup + 2 tbsp warm water
1 1/4 tsp active dry yeast
500g all-purpose flour (a little over 4 cups of flour)
2 1/2 tbsp sugar
1/2 tbsp oil
Instructions
Add sugar into warm water and stir until completely dissolved.
Add yeast into the lukewarm sugar-water mixture. Do not stir, and let sit for 10 minutes. You should see bubbly foam form on top.
Slowly add yeast mixture into flour while stirring continuously. Add oil and form into dough.
Move the dough onto a floured surface and knead until smooth, or use a stand mixer. If kneading with hand, you can rest the dough under a wet towel for 2 - 3 minutes in between to help make kneading easier.
Put the dough in a bowl and cover with a wet towel. Rest for 5 - 10 minutes.
Lightly flour the workspace and roll out the dough into a rectangular shape. Use a pastry brush to lightly coat surface water and fold inwards into thirds. Repeat this step 3 to 4 times.
Brush the surface of the dough with water and roll tightly into a log shape, making sure it's completely sealed.
Cut into smaller pieces and rest each piece on top of parchment paper or wax paper.
Let the dough proof for 20 minutes.
If using a steamer, start steaming with cold water on high heat. Once the water starts boiling, lower to medium heat and steam for 10 to 15 minutes. Turn off the heat and open the lid just enough for steam to escape for around 3 - 4 minutes.
Did You Make This Recipe?
I've been eating these every other day! Here's how to make these fluffy steamed buns with that perfect QQ texture.
You can also make a whole batch and pop them in the freezer! I usually just steam them frozen for around 20 minutes and they taste just as good.
---
Bon Appétit
Excited for you all to try this at home!