There is a Streusel Bread in almost every bakery in South Korea.
If you want more sweet like bakery bread, cut down on the amount of peanut butter and add more sugar.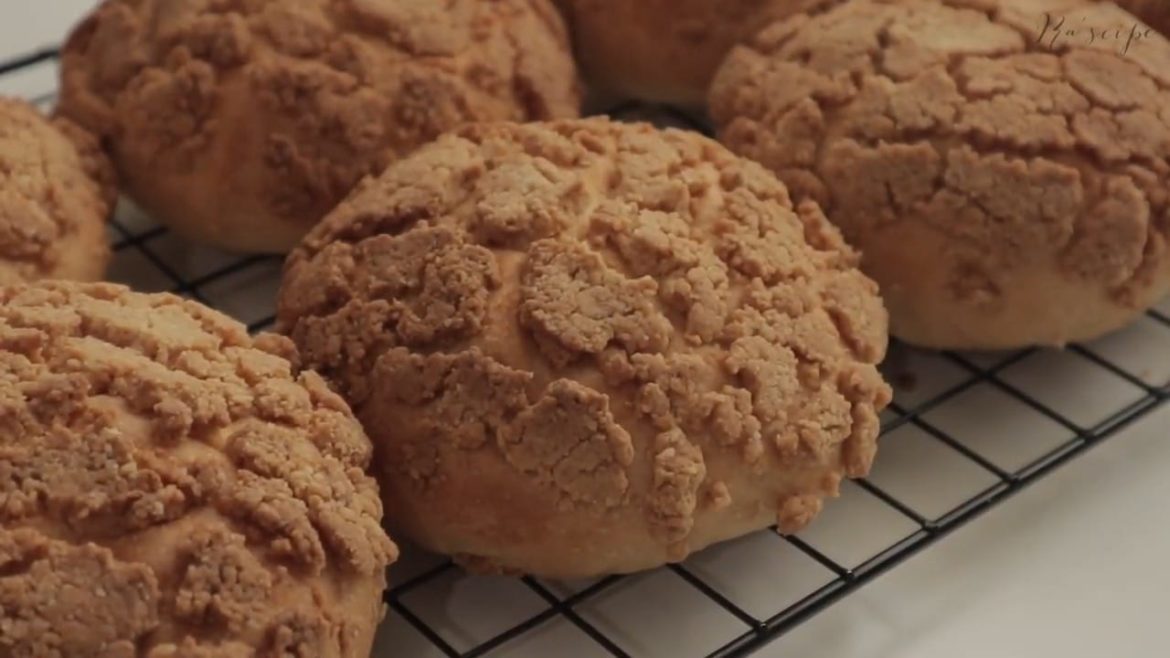 Ingredients
Bread:
300g Bread Flour
30g Sugar
4g Salt
5g Dry Yeast
200g Warm Milk
30g Unsalted Butter (Room Temperature)
Streusel Topping:
40g Peanut Butter
50g Butter (Room Temperature)
60g Sugar
15g Corn Syrup
20g Egg (Egg White+Egg Yolk)
130g Cake Flour
30g Almond Flour
4g Baking Powder
Instructions
Add bread flour, dry yeast, salt, sugar, and warm milk and knead at low speed until one cake.
Add the room temperature butter and knead for 20 minutes at medium speed.
Let rise for an hour.
Mix the peanut butter and butter and add sugar and corn syrup.
Add egg mixture add mix little by little.
Add the dry ingredients and mix them in a straight line and keep it refrigerated.
Cut the dough into 8 pieces and rest it for 15 minutes.
Remove the gas one more.
Put water on the dough and cover with streusel topping.
Place the dough on the pan and second rise for 50minutes.
Bake it in a preheated oven at 350F for 10 to 12 minutes.
Notes
If you add 20~30g to 60g sugar, you can enjoy it with a sweeter taste.

Did You Make This Recipe?
Recipe video
---
Enjoy