Whole Wheat Pita is on the menu in Chef Anna Olson's amazing kitchen, and she is going to teach you how to make this delicious recipe from scratch!
Follow along with the recipes below!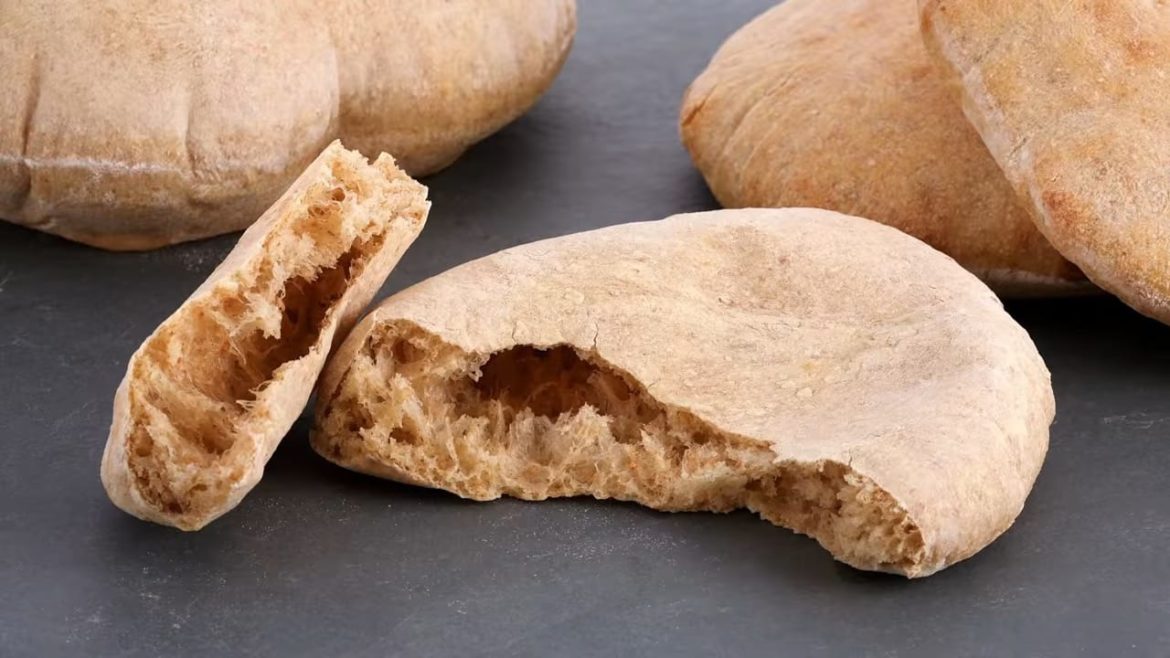 Ingredients
1 ¾ cups (410 mL) warm water (110 F/43 C)
1 ½ tsp (5 g) instant yeast
1 ¾ cups (260 g) bread flour
1 ¾ cups (260 g) whole wheat flour
1 Tbsp (15 mL) extra virgin olive oil
1 tsp (5 mL) sugar
1 tsp (5 mL) salt
Instructions
Place all of the ingredients into the bowl of a stand mixer fitted with a dough hook and knead on low speed for a minute to incorporate the ingredients and then increase the speed one level and knead for 5 minutes until the dough is smooth and elastic. Alternatively, to mix by hand, place all the ingredients in a large bowl and stir with a wooden spoon until too tough to do so and then turn the dough out onto the counter and knead until elastic (try adding a little extra flour as possible while kneading) about 7 minutes. Place the dough into a bowl, cover with plastic and let rise for an hour (the dough will not double in size).
Turn the dough out onto your work surface and divide it into six 150 g pieces (using a scale is best for evenly sized pita). Shape the dough pieces into rounds (try to not use flour for dusting), cover with a tea towel, and let rest for 20 minutes.
With a rolling pin, roll out each piece of dough into a circle about 8-inches (20 cm) across (if the dough springs back when rolling, just set them aside 5 minutes and finish rolling them to the right size). Cover with a tea towel and let rest 20 minutes.
Preheat the oven to 450 F (235 C) and place 2 baking trays in the oven to heat. Remove a baking tray from the oven, dust with flour, and place 2-3 pita rounds on it. Immediately return this to the oven and repeat with the second tray. Bake the pita for 5-6 minutes (they will puff up like a balloon!) and then carefully remove them (they will let off steam if pressed) from the tray to an open tea towel. Cover the pitas with the towel to deflate them and let them cool (this will soften them so they are tender and the pocket will open easily).
Notes
Resting Time: 1 hour, 40 minutes.
The pita breads are best enjoyed the day they are made.

Did You Make This Recipe?
Recipe video
---
Enjoy