Turkish BBQ is on the menu in Book recipe, and we are going to teach you how to make this delicious recipe from scratch!
Spring is finally here. It is the ideal time for outdoor activities picnics and gatherings. Almost every culture has a celebrated barbeque-like tradition where large masses of people get together and dine outside enjoying each other's company. Turkish barbeque tradition is called Mangal.
Even though it seems like the star of the show here is always some type of meat we didn't forget about our vegetarian and vegan friends here. We have a delicious grilled veggie salad recipe for you guys as well.
As descendants of kebap culture, our style of barbeque has influences from Turkish kebaps in the form of marinades for our chicken and şiş kebaps and spices used in our classic meatball recipe.
We are quite proud of our Mangal and if you give it a try our way, we are sure you would not regret it. So, let's barbeque! Get together with our friends and family and enjoy these yummy recipes together. Afiyet olsun!
Follow along with the ???? recipes below????????????????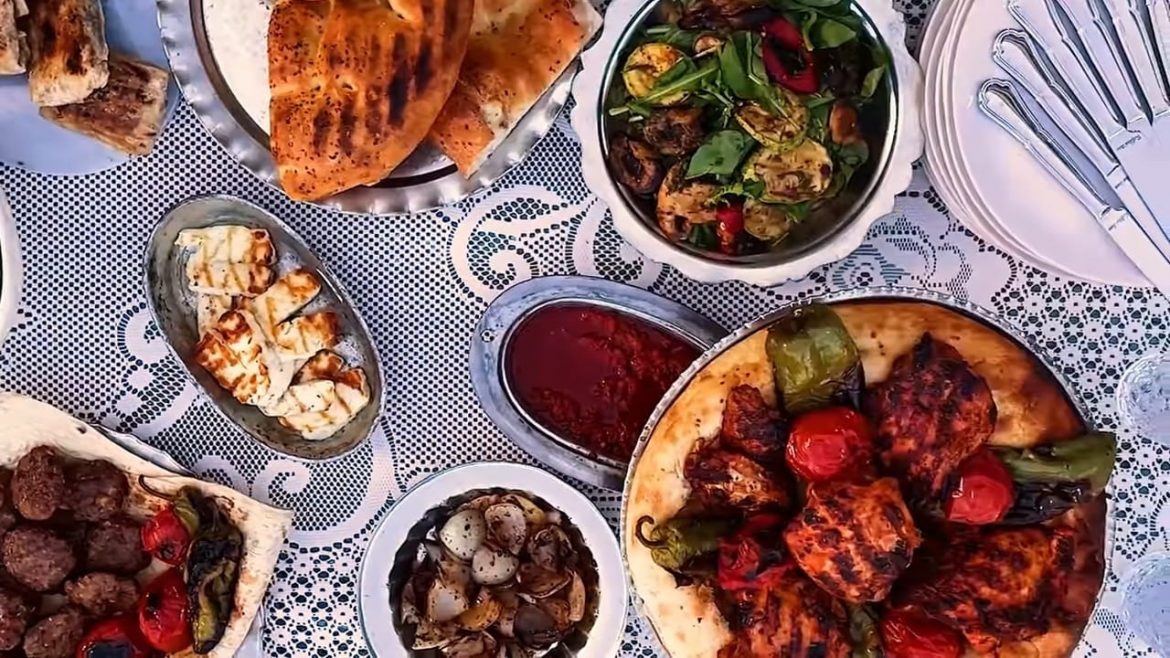 Ingredients
Chicken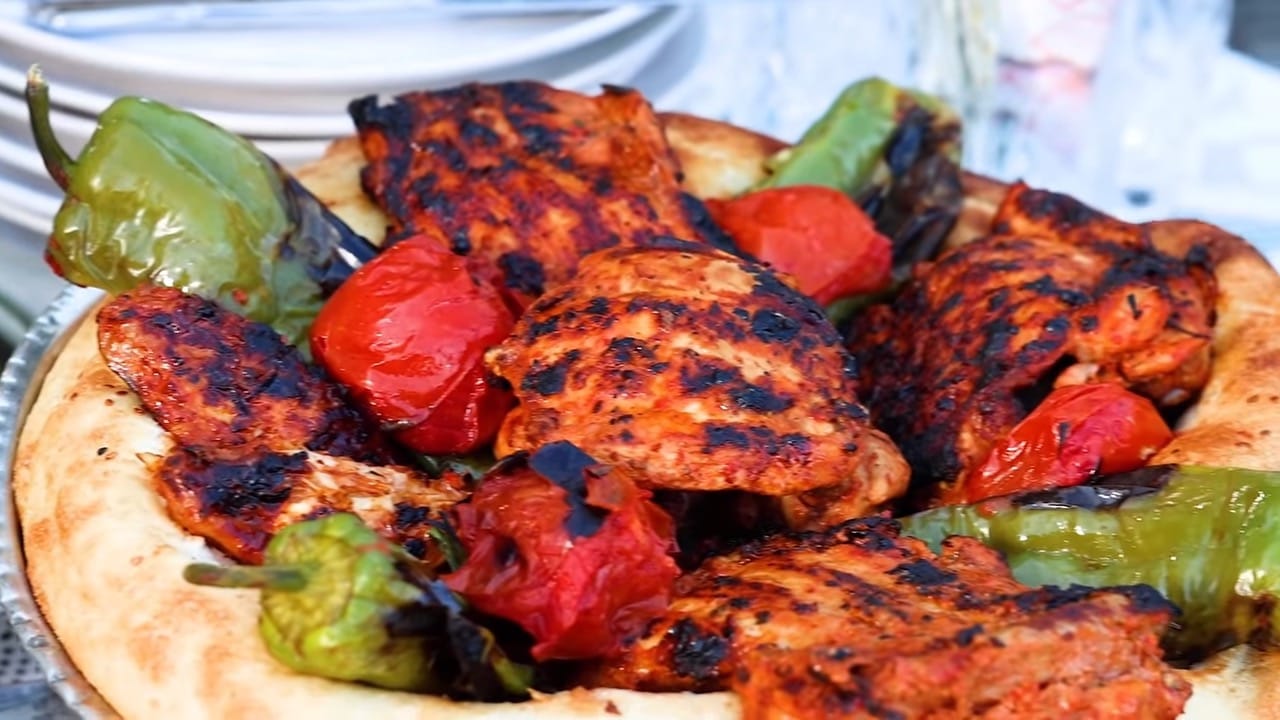 1 kg chicken, wing and boneless thigh mixed
6 cloves of garlic, pureed 
1.5 teaspoons of tomato paste, alternatively add some tomato puree 
1 teaspoon of red pepper paste, alternatively add red pepper or sriracha sauce
¾ cup of kefir
1,5 teaspoons of cumin
1 teaspoon red pepper flake 
1.5 teaspoons of black pepper
1 teaspoon of salt
3-4 sprigs of fresh thyme
2 pinches of sugar, alternatively 1 tablespoon molasses 
Lavash 
Köfte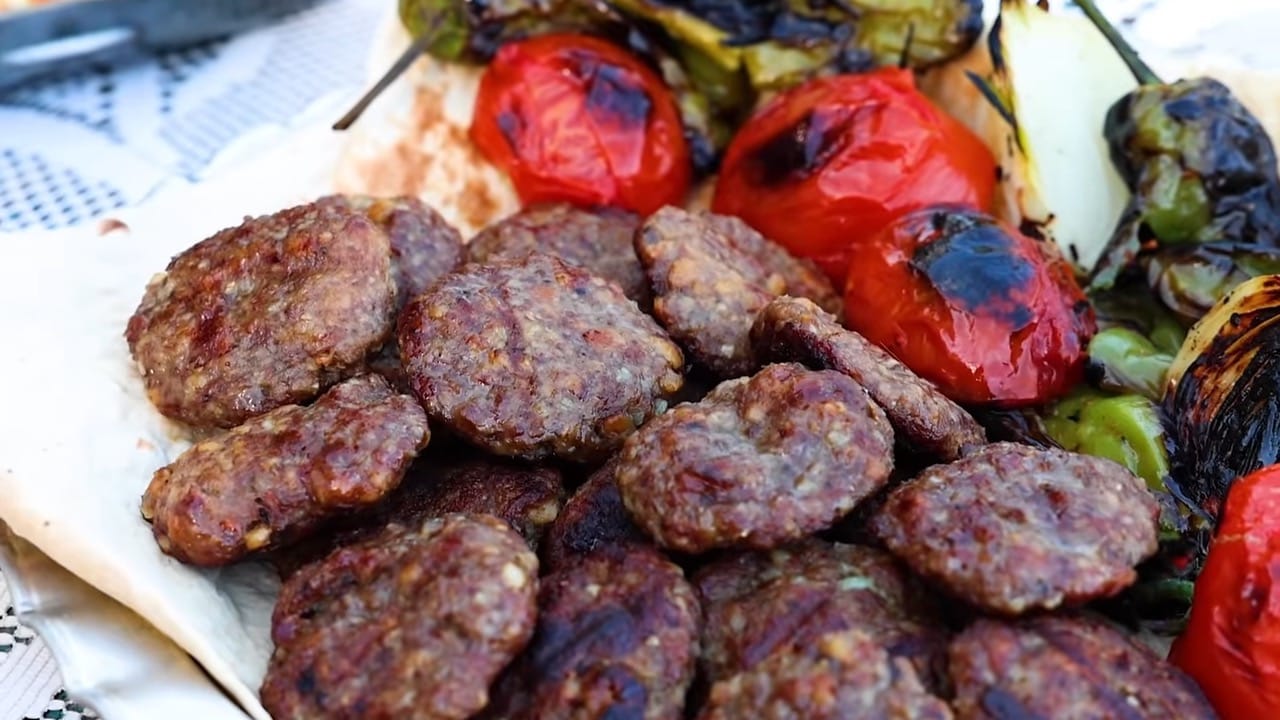 500 gr minced meat (you can use beef, lamb, or mutton, whichever you like is fine)
1 large onion, halved
8 handfuls of breadcrumbs, crusts removed, (alternatively, 8 slices of bread work great as well)
1 teaspoon baking soda or baking powder
1 teaspoon salt
1 teaspoon freshly ground black pepper
2 teaspoon butter (skip the butter if your meat is fatty)
To garnish:
Tomato halved
Green pepper
Onion halved
Turkish Lamb Shish Kebab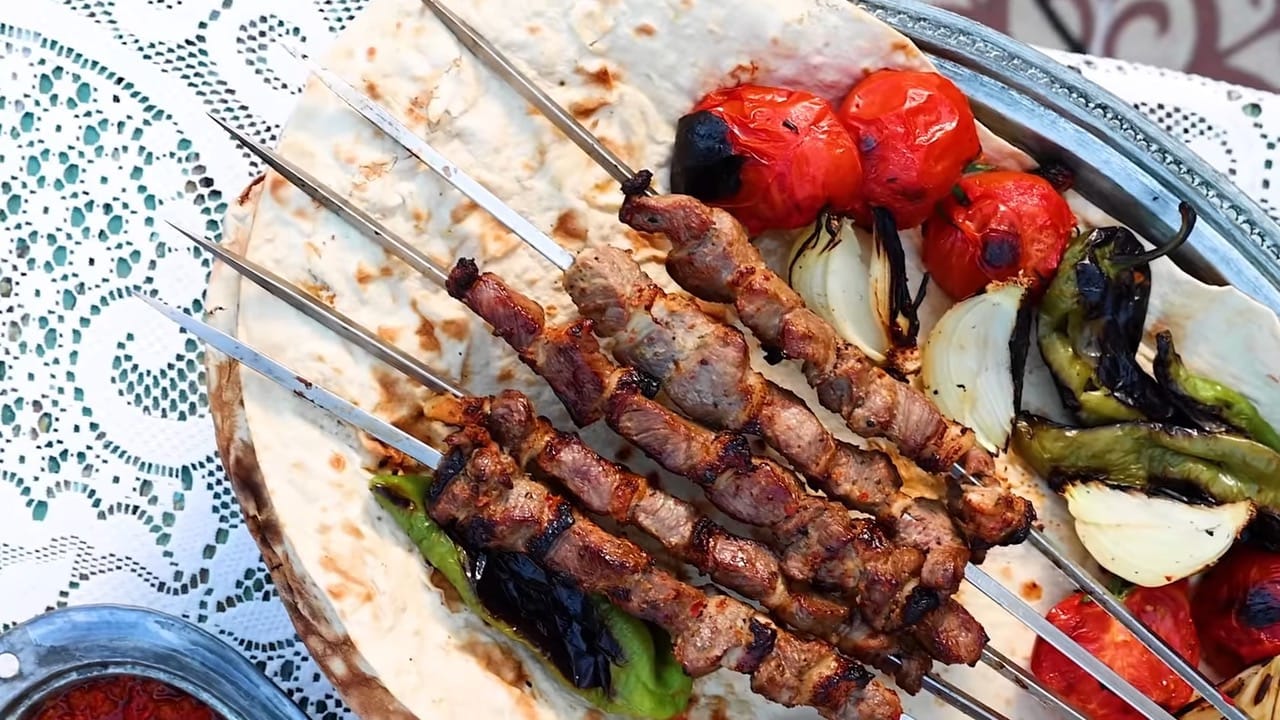 500 g lamb loin, cut into cubes
250-300 g tail fat, cut into cubes 
1 onion, pureed
3 tablespoons of kefir, alternatively use yogurt or milk
1 teaspoon of salt
½ teaspoon of red pepper flakes
½ teaspoon oregano
To garnish:
Instructions
Chicken 
Mix the tomato and the red pepper paste in a bowl. 
Add the garlic puree, and kefir. Kefir not only adds an incredible flavor when marinating the chicken and meat but also works very well because it is acidic and probiotic if you don't have much time. 
Season with cumin, red pepper flakes, black pepper, salt, fresh thyme, and sugar, and give it a nice toss. 
Coat the chicken with the marinade and let it sit at least for four hours better if it waits overnight. 
Then place the chicken on the barbecue. Flip when one side starts to turn brown. Try not to turn the meat before getting good grill marks. 
Before you take it from the barbecue, put lavash on them, and both warm the lavash and absorb the delicious oil and water that will drip onto the barbecue into your bread. 
Your little feast is ready when you place the cooked chicken like Turkish delight on the lavash
Köfte 
To prepare the köfte, add the breadcrumbs or slices and onion to a food processor and pulse for 30 seconds.
Add in the minced meat, baking soda, butter, salt, and black pepper. Continue to pulse until it becomes a paste.
Wet your hands and shape the mixture into flat round patties. Press your fingers on each patty to increase the surface area. More surface area means more Maillard reaction, and it means more flavor!
Heat a cast-iron pan and place six patties in it and cook on medium heat.
Flip every Köfte several times while cooking. Add the tomatoes and peppers to the pan.
While they are cooking mix the butter with hot water and score the flatbread.
Remove the köfte from heat and pour half of the water and butter mixture into the pan. Right after, put in the bread as well. This way, the bread will soak up all the flavors and become tastier and tastier. Repeat the same for the other parties.
Place the bread in a dish and serve the köfte on it. Enjoy your amazing köfte with pickles or yogurt.
Turkish Lamb Shish Kebab 
To make the marinade, sieve the onion on the meat to use its juice.
Add the kefir, salt, red pepper flakes, and oregano, and let it sit for at least two hours or overnight.
Thread your lamb pieces and tail fat cubes one by one onto the skewers.
Now, it is grilling time. Grill your shish kebab for about 12-13 minutes, and cook each side. 
Then, place cooked skewers onto a serving dish with garnishes and serve hot.
Did You Make This Recipe?
---
Enjoy
Let us know what you think of today's Turkish BBQ tips, tricks, and hacks!