Neapolitan Style PIZZA DOUGH is on the menu in Book recipe, and we are going to teach you how to make this delicious recipe from scratch!
This is a bit of a long one – but many people find the process of making pizza dough at home to be daunting, and it doesn't need to be. Homemade pizza dough is easy, and tastes great… you just need a little bit of patience. The biggest struggle of how to make pizza dough at home for most people is waiting for the dough to ferment, but this long slow ferment is what gives the best Neapolitan Pizza doughs their characteristic flavour, colour, and crunch. You can shorten the process to a few hours, but the dough won't be as good.
Just give in and make this pizza dough on Wednesday before bedtime; stick in the fridge for a few days and then have the best pizza you've ever made on Friday or Saturday night.
Follow along with the 📝 recipes below👇🏾👇🏾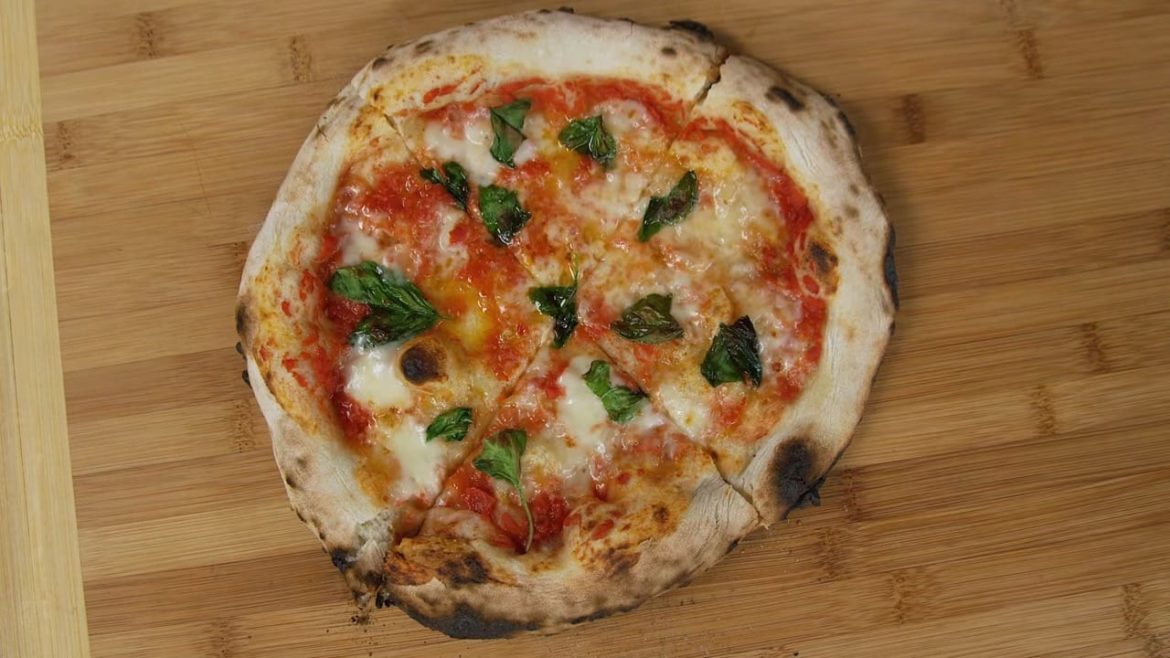 Ingredients
500g (100%) high protein flour ('00' Pizza Flour, Bread Flour, Strong Flour)
15g (3%) coarse salt (sea salt, etc)
5g (1%) traditional active dry yeast
300g / 300 mL (60%) water at room temp
Instructions
Combine flour, salt, yeast in the bowl of a stand mixer (or regular mixing bowl).
Stir in water just to combine, and rough dough ball forms.
Stop mixing and let stand for 30 minutes.
Knead for 7-10 minutes on medium speed, or until dough is smooth and elastic.
Remove dough from the mixing bowl, and form it into a tight ball on your countertop.
Don't use any flour during this step.
Place dough ball in a container with a tight-fitting lid, large enough to allow the dough to double in size.
Place container in the fridge for 18 hours - to - 4 days to ferment.
Between an hour to an hour and a half before you want to bake the pizzas, remove dough from the fridge and form into 3 equal balls.
Cover loosely on the countertop and allow to rise and warm before shaping.
Notes
Tips:
You don't need oil or sugar in this type of pizza dough.
Sugar will artificially speed up the dough rise but will deter yeast growth long term.
If your yeast is fresh there is no need to bloom or proof it before mixing.
This dough is Ok after 4 or 5 hours, better after 24, great at 48, and incredible at 72 hours of cold slow fermentation.
Did You Make This Recipe?
---
Bon Appétit