Crème brulee on the menu in Book recipe, and we are going to teach you how to make this delicious recipe from scratch!
This version of crème brûlée is not cooked using eggs, but instead uses the acidity of Icewine, a very sweet dessert wine, to set the cream. Because it is not baked, it can be beautifully presented in wine glasses.
Follow along with the ???? recipes below????????????????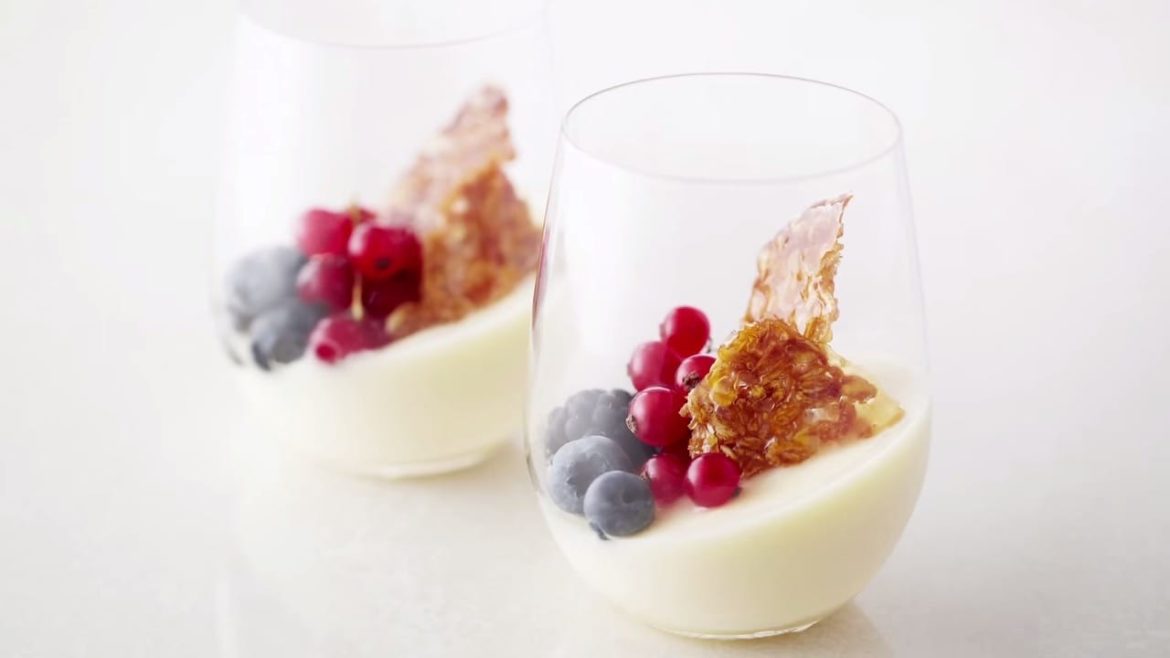 Ingredients
Custards
2 ½ cup whipping cream
¾ cup sugar
½ cup Icewine or other sweet dessert wine
2 Tbsp lemon juice
Oat Brûlée & Assembly
¼ cup maple syrup
3 Tbsp regular rolled oats (not instant)
1 ½ cup mixed fresh berries, such as raspberries, blueberries, strawberries, blackberries
Instructions
Custards
Heat the cream and sugar over medium heat and whisk occasionally, heating just until the sugar has fully dissolved. Remove the pot from the heat and stir in the Icewine and lemon juice. Allow the mixture to cool for 15 minutes, then carefully pour into serving dishes (you can use wine glasses, champagne flutes, or other desired attractive glassware, since you will not be using a torch to "brûlée" this dessert). Chill overnight to set (these custards need at least 8 hours to set).
Oat Brûlée & Assembly
For the oat brûlée, preheat the oven to 375 F. Line a pie plate with foil and spray with food release spray.
Stir the maple syrup and oats until the oats are fully coated and then pour this into the prepared pie place, swirling to make an even and thin layer. Bake this for 15 to 20 minutes, until bubbling and a darker brown at the edges. Cool completely to room temperature.
To serve, gently sprinkle or arrange the fresh berries over the custards, then break off shards of the oat brûlée and arrange them over the berries. Serve immediately.
*The brûlées (ungarnished) will keep refrigerated for up to 3 days.
Did You Make This Recipe?
---
Enjoy