Avocado toast is on the menu in Book recipe, and we are going to teach you how to make this delicious recipe from scratch!
So easy to make, so tasty, and you can combine it in so many ways. You can put your imagination at work with this. You can use mint, basil, garlic, tomatoes, cheese, anything you like. I gave you 3 easy ideas.
Follow along with the ???? recipes below????????????????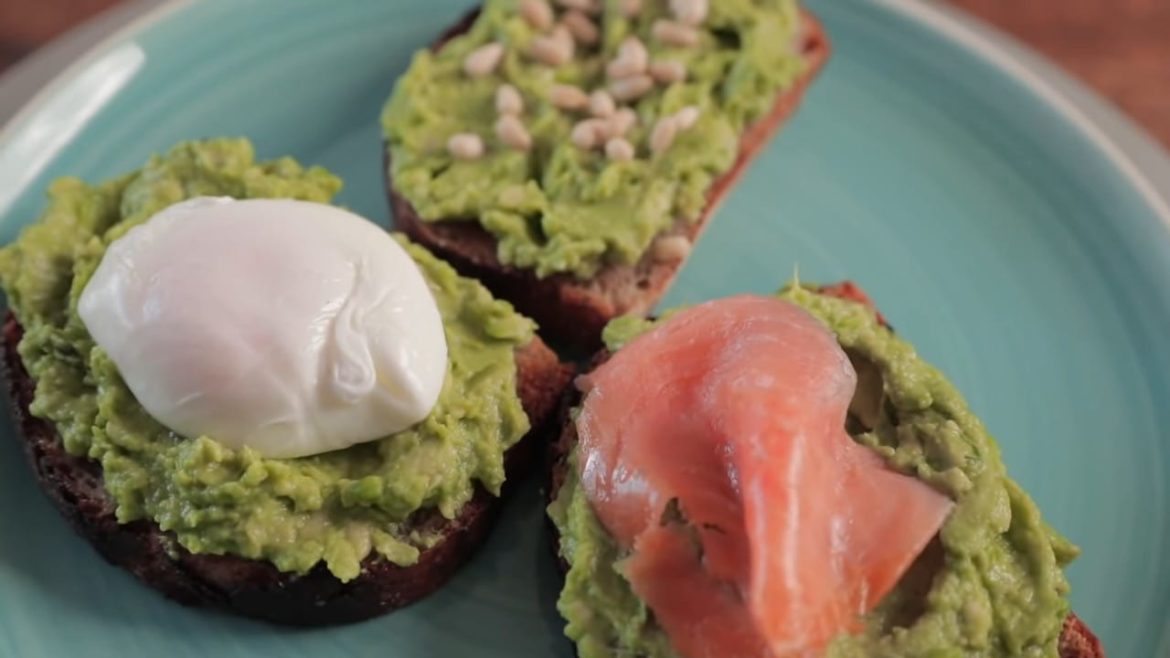 Ingredients
2 ready to eat avocados
1 lime
fresh thyme
fresh oregano
Bread - use what kind you love ( I used home baked sourdough bread )
Eggs - for poached eggs
pine nuts
smoked salmon
1 / 2 tbsp butter for spreading on the bread
Instructions
For the avocado Paste
Cut in half and remove the seed. With a spoon scope up the avocado.
Smash the avocados in a bowl with a fork, add the fresh thyme, oregano, a pinch of salt, 1 tbsp of lime and mix together.
Bread Toast
Spread some quality butter on the bread and toast it in a cast iron or non stick skillet
Poached egg
Use fresh eggs
Crack the egg in to a bowl
Using a strainer, remove the water from the egg.
Boil some water in pot. Add 1 tbsp of white wine vinegar.
Turn the heat down until you will see only tinny bubbles.
Create a vortex and place the egg in the middle of it.
Let it cook for 3 minutes.
Asamble
Spread the avocado paste on the toasted bread.
Add your favourite thing on it ;D . I used poached egg, for other i used pine nuts and on the last some smoked salmon.
You can be creative and add tomatoes, bacon, cheese, garlic etc. I think avocado is a great ingredient.
Did You Make This Recipe?
---
Enjoy