Ikea meatballs recipe with creamy sauce are on the menu in Book recipe, and we are going to teach you how to make this delicious recipe from scratch!
Follow along with the ???? recipes below????????????????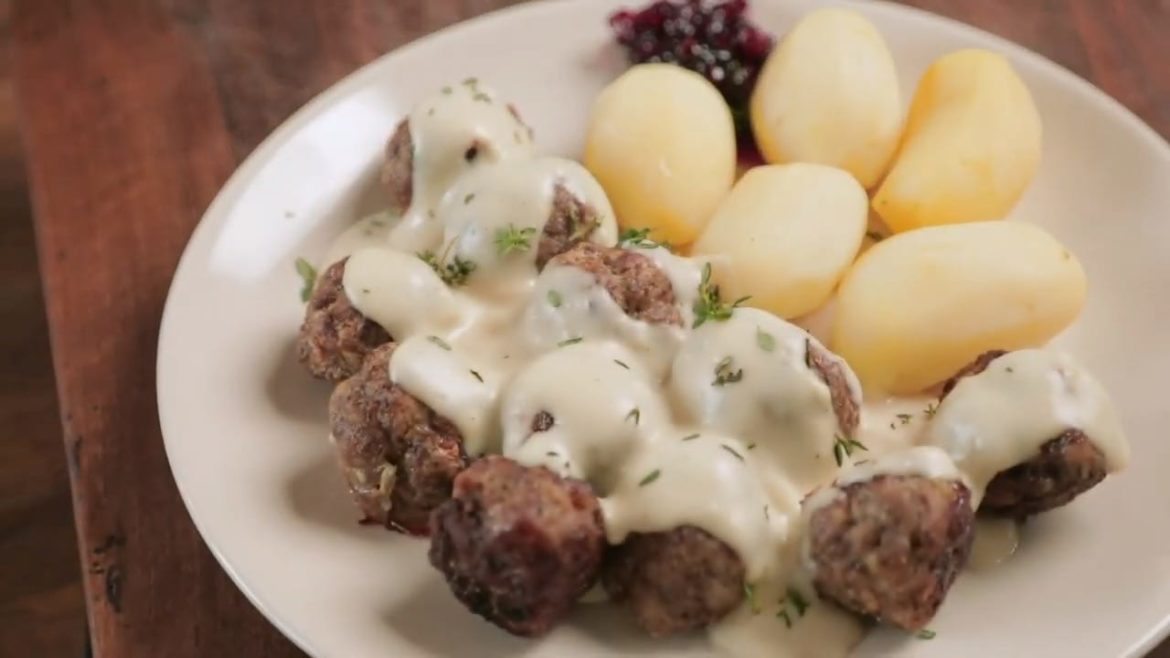 Ingredients
For the meatballs
250g / 0.5lbs - pork mince
500g / 1 lbs - beef mince
1 onion finely chopped
1 clove of garlic
100g / 1/2 cup breadcrumbs
1 egg
75g / 5tbsp whole milk
10g / 2tsp salt and pepper
For the Creamy sauce
dash of oil
40g / 3 tbsp butter
40g / 5 tbsp plain flour
150ml / 0.6 cup beef stock
150ml / 0.6 cup vegetable stock
150ml / 0.6 cup double cream
10ml / 2 tsp soya sauce
5g / 1 tsp mustard
Instructions
Combine beef and pork, add onion chopped finely, crushed garlic, breadcrumb, egg, milk, salt and pepper.
Combine very well until is a smooth paste.
Refrigerate for 2 hours
Create the meatballs by rolling between your palms. It helps to keep your hands wet.
Fry them in oil until you get some colour , 30 seconds - 1 minute each side but do not cook it completely.
Bake them in the oven 30minutes at 160°C or 230°F.
Meanwhile lets make the creamy sauce
Add the oil and butter in pan ( oil helps to not burn the butter ) on low heat and melt down the butter.
Add the flour and whisk together until you get a homogeneous paste and cook at low heat for 1 / 2 minutes.
Add the beef and vegetable stock, milk, soya sauce and mustard whisk together.
Notes
Serve it with smash potatoes , boiled potatoes or salad

Did You Make This Recipe?
---
Enjoy