Mediterranean tuna salad on the menu in Book recipe, and we are going to teach you how to make this delicious recipe from scratch!
Bright and delicious Mediterranean salad that can be enjoyed all year round – very quick recipe out of fresh veggies!
Follow along with the ???? recipes below????????????????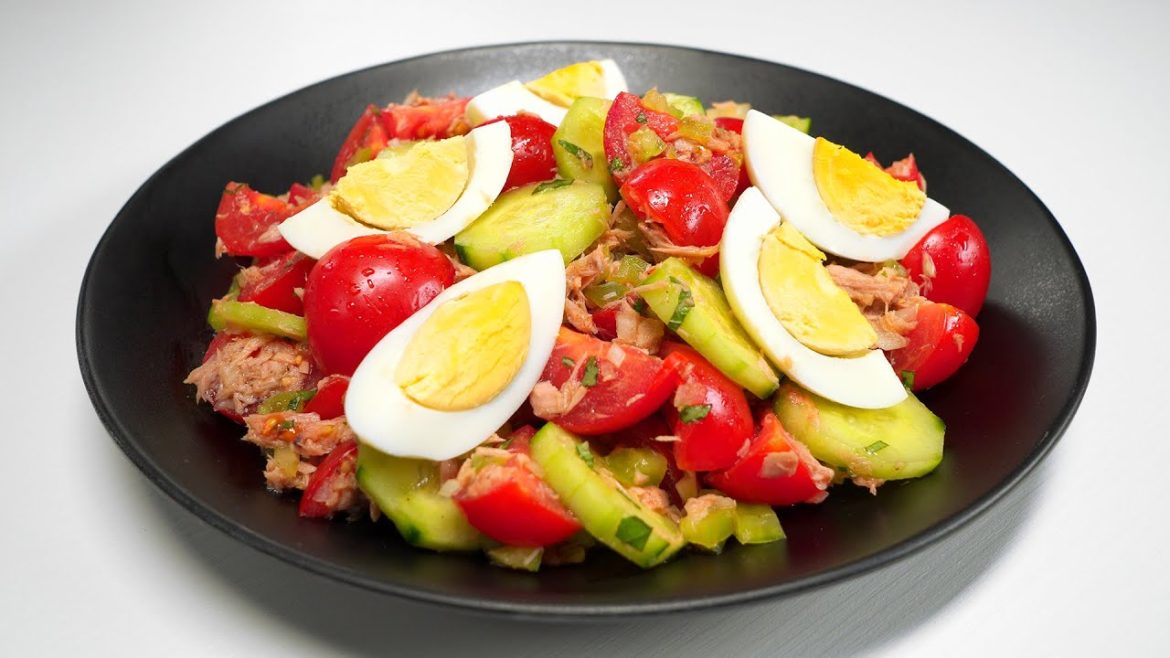 Ingredients
cherry tomatoes – 18 oz /500 g
fresh cucumber – 7 oz /200 g
green bell pepper – 5 oz /150 g
white onion – 2 oz /50 g
canned tuna – 4 oz /120 g
3 eggs
5 fresh basil leaves
Sauce:
olive oil – 4 tbsp
wine vinegar – 1 tbsp
salt – ½ tsp
ground black pepper - ⅓ tsp
garlic – 1 clove
You will need:
Instructions
Peel the cucumber and cut into slices, quarter the tomatoes and chop up the white onion, green bell pepper and basil leaves. Hard-boil the eggs and quarter them.
Add the olive oil, wine vinegar, salt, minced garlic into a bowl and combine well.
Into a deep bowl add the cut tomatoes, cucumber, bell pepper, white onion, drained and broken up tuna, basil leaves, prepared sauce, toss and put into a refrigerator for 20 minutes.
Before serving to table lay out the tuna salad into a salad bowl and add the egg quarters atop.
Did You Make This Recipe?
---
Enjoy