Chicken Şiş is on the menu in Book recipe, and we are going to teach you how to make this delicious recipe from scratch!
Today I have one of the most requested recipes for you guys, and it is of course the one and only, the best chicken shish kebab recipe you'll ever come across! It is tender, juicy, and super delicious! Turn your meal into a feast with grilled vegetables and lavash.
It is always fun to make and eat this dish for me and I hope it will be the same for you and your loved ones as well. Enjoy today's video and let us know what you think in the comment section down below ????
Follow along with the ???? recipes below????????????????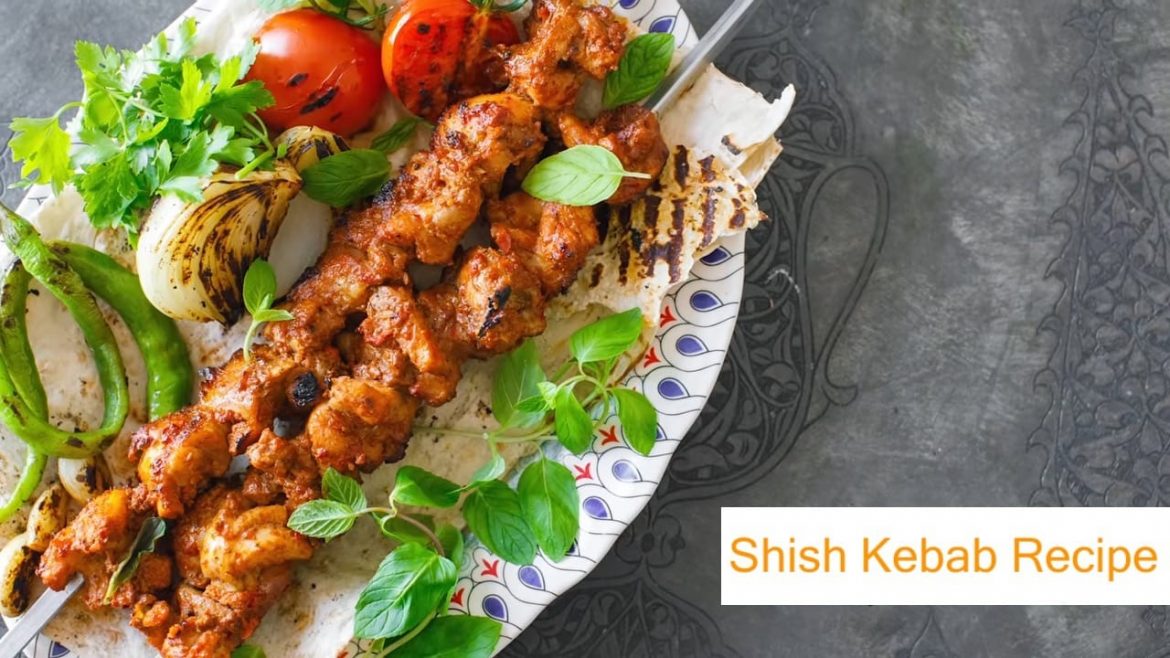 Ingredients
1 kg of chicken thighs, boneless and skinless, cut into 4 cm (1,5 in) cubes
1 large onion, pureed
2 tablespoons yogurt
1 tablespoon salt
1 tablespoon black pepper
2 tablespoons ground cumin
1 tablespoon hot cayenne pepper
1 tablespoon sweet cayenne pepper (you can use 1 tablespoon pepper paste and 1 tablespoon tomato paste instead of both sweet and hot cayenne pepper)
8 tablespoons olive oil
4 large cloves of garlic, pureed
To garnish:
Green pepper
Tomato, halved
Onion, sliced or quartered
Garlic, peeled
Lavash
Instructions
Mix all the ingredients other than the onion in a large bowl.
Put the onion puree in a strainer and sieve its juice into the mixture. Onion juice will help to tenderize the chicken and enhance the flavor.
Give it a last mix. Cover and marinate in the refrigerator overnight or for at least 4 hours. If using wooden skewers, soak them in water too.
Before cooking, take out the mixture from the fridge at least 45 minutes ahead.
Thread your chicken pieces onto the skewers. If the pieces are too long, you can fold them. Don't push them too close together otherwise they won't cook properly. Nine pieces of chicken should be around 20 cm (8 in) in length on the skewers.
These are traditionally cooked on the barbecue but I have a technique for you to create the same great taste at home using a cast iron pan. Preheat your cast iron pan on high heat.
When the pan is hot, place your skewers on the sides of the pan without touching the bottom. This way, the heat from the pan will cook them.
Flip the skewers regularly. They will be cooked in 15-20 minutes – they are ready when soft and easy to pull apart.
In the last five minutes of cooking, place the green peppers, tomatoes, onions, garlic, and lavash on the pan and grill.
It is time to eat! Wrap them all together in the lavash and take the perfect bite. These are great with bulgur pilav as well. Afiyet olsun!
Did You Make This Recipe?
---
Enjoy
Let us know what you think of today's Chicken Şiş tips, tricks, and hacks!