Hummus is on the menu in Book recipe, and we are going to teach you how to make this delicious recipe from scratch!
Best hummus recipe ????
Follow along with the ???? recipes below????????????????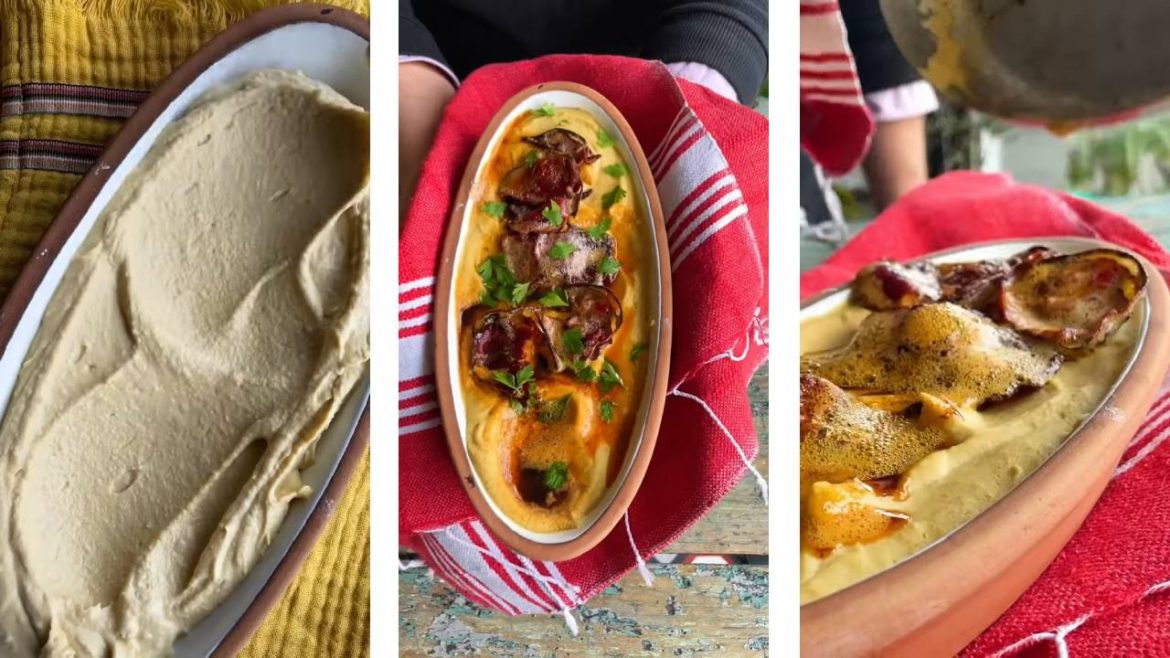 Ingredients
200 gr canned chickpeas
1 clove of garlic
3 tablespoons tahini
1 tablespoon olive oil
A good pinch of salt
3-4 ice cubes
2 slices pastırma
1 teaspoon butter
A pinch of paprika
Parsley, to garnish
Instructions
Heat an ovenproof dish at 200 C (390 F)
For a perfectly smooth hummus first, you need to peel the chickpeas. Add the canned chickpeas to a large bowl and rub to take the skin off. Fill the bowl with water and skins will start to float. When you drain, skins will group on water and it will be much easier to collect.
Add the peeled chickpeas, garlic, salt, tahini, and olive oil to a food processor.
Run for 7-8 minutes at high speed. While the food processor is working the hummus will get warm. To avoid that add 3-4 cubes of ice gradually. Ice will help to make smooth hummus as well.
When the hummus is ready put it on the hot dish and place it in the oven again.
Meanwhile, melt the butter in a small pan and add the pastırma slices. Cook until they become crispy. Sprinkle the paprika and pour over the warm hummus
Garnish with some parsley and dig in with your lavash!
Did You Make This Recipe?
---
Enjoy
Let us know what you think of today's Hummus tips, tricks, and hacks!